The Future of Teaching Apprenticeships: Empowering Educators and Transforming Education
Key Points
Teacher pathway popularity and feasibility is growing as more states begin to recognize its legitimacy.

A critical component of apprenticeships is the ability to earn while you learn.
By: Sabrina Baptiste
Apprenticeships provide an innovative way for educators to experience real-life challenges and hone their professional skills. Allowing aspiring educators to gain hands-on experience, mentorship, and practice in actual classrooms positively impacts the development of their competency levels and the quality of education they can provide throughout their careers. Simultaneously, apprenticeships address the educator shortages many districts and schools are experiencing while creating a durable pathway into the teaching profession. It is essential to recognize that as the education field evolves, apprenticeships hold tremendous potential for the growth and advancement of educators while providing an opportunity for aspiring teachers to earn income while they learn.
One of the critical advantages of educator apprenticeships is the emphasis on practical experience. Traditional education preparation programs have focused on theoretical knowledge, leaving many new educators unprepared for real-world classroom challenges. Apprenticeships offer an immersive learning experience where aspiring educators can actively participate in the teaching process under the guidance of experienced mentor teachers.
Educator apprenticeships strongly emphasize mentorship, pairing novices with experienced educators who serve as their guides throughout the program. This mentor-mentee relationship allows apprentices to benefit from the wisdom and expertise of seasoned professionals while also receiving ongoing support, constructive feedback, and opportunities to reflect on teaching practices. The mentor model is not new and is cited as a best practice, according to the Educator Prep Lab at the Learning Policy Institute, and is backed by a rich evidence base that prioritizes educator retention in the profession and other similar factors championed by teacher residency programs.
Through this mentorship model, teaching apprenticeships foster a culture of continuous professional growth and core competency development. Novice educators receive personalized guidance tailored to individual needs that enables them to develop their strengths while addressing areas that need improvement.
Another critical component of apprenticeships is the ability to earn while you learn. By offering a stipend or salary during their training, teaching apprenticeships become financially accessible for individuals considering a career change or for those with financial constraints who are passionate about teaching. Moreover, by providing an opportunity for aspiring teachers to work alongside experienced educators, apprenticeships offer a compelling and supportive environment for individuals to transition into education.
As America grapples with a persistent teacher shortage, apprenticeships offer a light at the end of the tunnel. As of October 2022, 4% of all public school teaching positions were vacant. Eighteen percent of public schools had one teaching vacancy, and 27% had multiple teaching vacancies. Teaching apprenticeships can address the deficit by attracting more individuals to the profession.
Currently, apprenticeship programs are recognized by the U.S. Department of Labor in 16 states, with several more states presently applying for state or federal approval. The Pathways Alliance Apprenticeship Working Group, alongside other Pathways organizations and national partners, created the recently released National Guidelines for Standards for Educator Apprenticeships (NGS). The NGS outlines the requirements and responsibilities an apprenticeship program must be held accountable for and essential guidance about competencies that educators must demonstrate to be considered a successful apprentice.
Under the NGS, the term of the apprenticeship is at least one full school year of paid on-the-job learning (OJL)/clinical practice working alongside a mentor teacher who is the teacher of record for the classroom. The apprentice must demonstrate the competencies described in the Work Process Schedule throughout at least one K-12 academic year. Total time spent in the apprenticeship program, including during the school day, in professional learning opportunities, and preparation for classroom work, must be at least 2,000 hours. Exposure to constant feedback while operating amid real-life situations offers passionate individuals the opportunity to hone the emotional intelligence and capacity for adaptation needed in a capable teacher.
This comprehensive framework outlines an apprentice's professional and pedagogical skills alongside wage guidance and clinical hour requirements and offers standards for environments with and without collective bargaining. All guidelines are underpinned by an evidence-based approach to educator development and training from the Biden-Harris Administration's call to provide high-quality apprenticeship programs and more for current and future educators.
Looking ahead, it's essential to keep in mind that teaching apprenticeships have the potential to transform educator preparation and deserve our attention and enthusiasm. The Pathways Alliance is contributing to that momentum by releasing a series of webinars focusing on apprenticeships and resources to help districts, states, IHEs, and other stakeholders understand this vital opportunity.
In the first in the series released this August, Pathways Alliance collaborated with Dallas College and Deans For Impact to discuss how Dallas College has developed its apprenticeship model. The next exciting apprenticeship-focused webinar was a collaboration with AACTE (The American Association of Colleges for Teacher Education) and AIR (American Institute for Research), which focused heavily on the role of EPPs.
The Pathways Alliance aims to build a national coalition focused on supporting and implementing diverse and inclusive educator preparation pipelines. By continuing to explore how apprenticeships and teacher residency programs can be continuously adapted to meet the challenges of the ever-changing education sector, Pathways Alliance and its partners have the potential to play a significant role in accelerating innovation toward an equitable, inclusive, and radically different future for all learners.
Sabrina Baptiste leads InnovateEDU's LAB Corps Fellowship program, which provides training and professional development to novice educators providing small group instruction and mentorship to middle school students.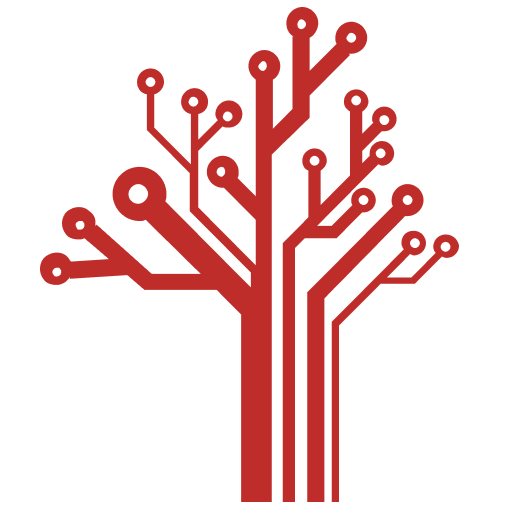 Getting Smart loves its varied and ranging staff of guest contributors. From edleaders, educators and students to business leaders, tech experts and researchers we are committed to finding diverse voices that highlight the cutting edge of learning.