The Future of Elementary Education: Literacy Launchpads that Ensure Literacy for All
Key Points
Low literacy rates persist and have even increased due to the pandemic.

A literacy-focused microschool may be personalized and agile enough to ensure literacy in all learners.
Low literacy rates continue to persist, especially in low socioeconomic communities. Recent data indicates that approximately 40% of K-12 students in the United States are not reading at basic levels and almost 70% of low income 4th grade students are below basic levels. We know that struggling readers often exhibit behavioral challenges in the short term and the long-term adverse consequences are well-established. Three of four people on welfare can't read and three out of five in prison lack basic literacy skills. As summarized in a New York Times article entitled "It's 'Alarming': Children Are Severely Behind in Reading," we are reminded that poor readers are more likely to drop out of high school, earn less money as adults, and become involved in the criminal justice system.
Literacy challenges have intensified through the pandemic, demonstrated in states like California where 3rd grade English Language results were lower in 2022 than they were in 2019, leading to the following statement regarding our current reality: "The scores may be brutal … but they're far from shocking. Some experts view this uproar over falling test scores as a distraction from the sobering fact that these challenges persisted long before the pandemic, in terms of teaching kids to read."
Our legacy approach hasn't been effective in meeting the needs of all learners. Now is the time for us to rethink the ways in which we organize our efforts to improve the impact for the benefit of learners, communities, and society as a whole.
From Grade Levels Classrooms to Literacy Launchpad
Imagine if we could break away from these rigid one-classroom, one-teacher school structures and instead organize our elementary students into microschools with a dedicated focus on ensuring each and every child is literate by 2nd grade.
As an example, a neighborhood elementary school that currently houses 600 students organized into grade levels could be organized into 4 microschools of 150 students each on the same campus. The microschools could be multi-aged, incorporating looping and team teaching to develop strong relationships, and held accountable to locally-developed outcomes as well as family choice among the microschools.
We also can envision that the aggregation of microschools can help us address one of the most pressing challenges of our time to dramatically improve early literacy rates that we know are foundational for future success. An early-literacy focused microschool with clear competencies could be the initial placement for all students until they demonstrate mastery of those competencies at which point they would matriculate out into one of the other site-based microschools. This early-literacy microschool could be deliberately resourced with extensive expertise, personnel, and programming to ensure that ALL learners have a strong and stable language and literacy base to set the stage for lifelong learning.
Targeted teaching and learning that includes phonemic awareness, phonics, vocabulary building, fluency practice, comprehension strategies, structured reading time, and culturally-responsive methods would be delivered by teams of educators in a literacy-rich environment who work closely with families to ensure that every learner makes significant progress.
What Sets the Literacy Launchpad Apart?
The Literacy Launchpad represents a departure from traditional primary age classes in several key ways:
● Focus on Literacy Proficiency: The primary and most significant difference is the explicit focus on literacy proficiency. In a traditional primary classroom, literacy skills are one component of a broader curriculum. In contrast, the Launchpad places literacy at the forefront of its educational mission.
● Specialized Expertise: The Launchpad is staffed with highly specialized educators who are experts in literacy development. These educators have extensive training in evidence-based literacy strategies and have a deep understanding of how to support students in mastering foundational reading and writing skills.
● Competency-Based Assessment-Driven Instruction: The Launchpad utilizes frequent and thorough competency-based assessments to identify each student's literacy strengths and weaknesses. This data guides the development of personalized, assessment-driven learning plans for every learner.
● Intensive Intervention: For students who require additional support, the Launchpad offers intensive, evidence-based interventions. These embedded interventions are designed to target specific skill deficits and help struggling learners catch up to their peers.
● Small Learning Communities: The Launchpad is organized into smaller learning communities, creating a more intimate and personalized learning environment. This improved adult-student ratio allows for greater individualized attention and fosters stronger relationships between students and educators.
● Multi-Age Grouping: Unlike traditional grade-level classrooms, the Launchpad may incorporate multi-age grouping. This approach allows students to learn alongside peers at different developmental levels, promoting collaboration and peer mentoring.
● Flexibility in Progression: Students progress through the Literacy Launchpad at their own pace, based on their mastery of literacy skills. There is no rigid grade-level progression. Instead, students move forward when they have achieved proficiency in reading and writing.
● Individualized Learning Plans: Every student has an individualized learning plan that outlines their unique literacy goals and the strategies and resources required to achieve them. These plans are continuously updated based on ongoing assessments.
● Community Engagement: The Launchpad actively engages parents and the local community in supporting literacy development. It recognizes that literacy proficiency is a shared responsibility and involves all stakeholders in the learning process.
● Inclusive and Equitable: The Launchpad is committed to inclusive and equitable education. It ensures that all students, regardless of their starting point, have the opportunity to reach literacy proficiency. Special education services are seamlessly integrated for those with diverse learning needs.
Overall, the Literacy Launchpad represents a paradigm shift in primary education, where literacy development is the central pillar of the curriculum, and personalized, evidence-based approaches ensure that every student becomes proficient in reading and writing. This innovative model seeks to address literacy challenges comprehensively and set students on a path to lifelong learning success.
A Bright Future Awaits
The evolution of elementary education from grade levels to literacy-focused microschools is not just a vision; it's a tangible possibility. The Literacy Launchpad could be a game-changer for our young learners, setting them on a path to success in all subjects and success in and out of school.
As we move forward, let's embrace our responsibility to co-create a brighter future for teaching and learning. The time is now, and the way forward is together. Let's configure schools that unlock the full potential of education for all learners by ensuring that every learner has a strong language and literacy foundation for lifelong learning.
Dr. Katie Martin is the author of Learner-Centered Innovation and Evolving Education and serves as the Chief Impact Officer of Learning at Learner-Centered Collaborative. She teaches in the graduate school of Education at High Tech High and is on the board of Real World Scholars. Dr. Martin has worked in diverse contexts to learn, research, and support deeper learning for all students. She has served as a middle school English language arts teacher, instructional coach, and led the district's new teacher mentoring program.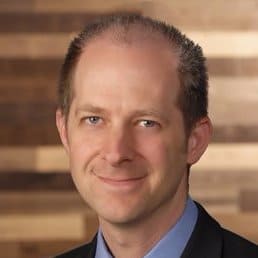 Devin Vodicka is an award-winning superintendent and educator and Chief Executive Officer at Learner-Centered Collaborative.