Stop Playing: Your Campus Needs an Esports Program  
Key Points
Through gaming, students gain durable skills (as defined by America Succeeds) which are high demand skills that allow youth to demonstrate their knowledge and stretch their character.

Esports (competitions, challenges, tournaments) allows participants to strengthen leadership, collaboration, critical thinking, and fortitude skills.
By: Victoria Andrews and Brittney Seals
Level Up – Pathways in Schools
One size has never fit all; not in the free shirt you receive at a conference or in options for learning.
Similarly, young people vary widely in interest and passion, and campuses often have to facilitate opportunities for students to connect and find their people. One option that not only provides connection, but also provides an environment for skill development, and prepares students for life beyond school is esports. While the world of esports was once considered ancillary to other programs, districts and campuses that have embraced this new pathway for students have found it to be vital.
According to a student engagement survey, only 65% of students agreed with the statement, "I go to school because of what I learn in classes." and 54% participate in 4 hours or more of school-sponsored activities. Esports is a great way for students to become engaged and connected during and after school.
Stackable – Skills Development
No. Students aren't just wasting their time gaming.
As scholars put on their headsets, turn on their game, and spend countless hours rising through the ranks, they are forming teams, creating strategies, and persevering against some of the best players globally. Through gaming, students gain durable skills (as defined by America Succeeds) which are high demand skills that allow youth to demonstrate their knowledge and stretch their character. Esports (competitions, challenges, tournaments) allows participants to strengthen leadership, collaboration, critical thinking, and fortitude skills. Relying on teammates, developing strategy plans, and persevering against the odds are a few of the ways players develop transferable skills through gameplay and why esports teams are essential on any campus.
As with the competitive side of esports, operations are primarily fueled by technology. Esposure4All, a summer internship program, trains high school students with limited incoming experience to run esports events focusing on the software incorporated into these experiences. Over the course of two months, students are introduced to the Adobe Suite, Obsidian, Blackmagic's ATEM software, VMIX, and professional photography and videography skills. One intern said the experience "opened up new doors and opportunities that I wouldn't have by learning to use these new software".
During the internship, students learned the importance of professional communication, proactively managing client scope, and event management and execution. Interns also learned the value of professional branding by creating their LinkedIn profiles, headshots, and portfolios as well as the elements of self-directed learning and critical thinking skills as they were provided access to the resources and were challenged to learn the necessary information to execute their goals. One intern stated the process forced him to "dig deep into [his] brain and find ways to solve the simplest tasks." If this progress occurred during two months of esports training, what level of impact would this provide over a school year or more?
Ready Player One – Future Career Options
Not a gamer, not a problem. 
While the obvious career option in esports may be professional gamer, that only accounts for a fraction of the jobs in the billion-dollar industry and provides an average salary of $60,000/year. A robust esports program can introduce young people to almost 200 careers in the esports industry according to Hitmarker, a job recruitment platform specifically for the video gaming world. From research to art design to event planning, the possibilities are abundant for those involved. As career exploration continues to expand and commence earlier than high school, the options in esports can't be neglected. A recent study conducted by America Student Assistance showed over two-thirds of high school students would have benefited from career exploration: the time is now to view esports programs as an additional avenue to lucrative jobs before it's game over. There are robust esports programs budding across the country on college universities and campuses like Full Sail that are fully committed to careers in the gaming industry.
Additionally, there are paths to entrepreneurship that esports carves out as was the case for Ryan 'Dayfri' Conger who moved from college baseball player to gamer to professional gamer to esports intern to entrepreneur. Conger once had his eyes on becoming a pro baseball player until his college career was sidetracked due to an injury. Once he shifted his focus to gaming and continued to learn about potential career opportunities he pivoted to gaming and, eventually, esports coaching. He is now the coach for the Dallas Mavericks esports team which also allowed him to support his parents' pathway to entrepreneurship.
Teamwork + Community = Belonging
Squad up!
Yes, most campuses have a football, basketball, band, cheerleading and dance team, but is there a student demographic these organizations are missing? Perhaps, esports is the perfect solution to provide a community for a group of young people who may be overlooked by traditional sports programming. The world of esports is an accessible platform for students to gain recognition for their level of gameplay. The need to belong is ingrained in young people and is tied to student academic performance in school as well. Regardless of the console or video game, esports allows students to make connections, build community, feel seen and share experiences with other students with similar interests. A study from 2019 noted that while the majority of middle and high school students feel a sense of belonging, close to 30% are missing the vital aspect of belonging that could be solved through esports.
As Epulze COO, Frank Sliwka stated, "With the rise of scholastic esports, educators now have a unique opportunity to validate their students' interests, support their social-emotional learning, and connect them with future workforce aspirations." It's imperative that campuses and out-of-school opportunities expand offerings that include esports and the countless students who may find their crew through gaming.
Project-Based Learning
Esports is the embodiment of project-based learning.
Through esports programs, students are finding and following their passions as Videographers, Photographers, Production Technicians, Production Managers, Light & AV Technicians, Discord Engineers, Stream Moderators, Graphic Designers, Animators, and many other roles. As students learn about different pathways, they are consistently facing challenges and troubleshooting to succeed in their job.
As students take on their roles, they are learning how to "own" their positions and gain self-agency to grow within those roles. A simplified version of this is Esposure's Esports Business Pitch Competition. Through this experience, Esposure works with schools physically or virtually to break students into teams of five and provides them with a mock budget to produce the best esports event out of their class. Each of the team members lead the divisions of Management, Marketing, Production, Technology, and Competition. These roles include the following responsibilities:
Manager – Ensures the team is moving with a unified vision and within the given timeline
Marketer – Creates social media campaign and pages in addition to analyzing marketing spend
Production – Creates reels from the stream of a simulated tournament
Technology – Creates the company's website
Competition – Creates brackets and uses the budget to determine players to be selected for the mock draft.
Opportunities such as this give students the opportunity to learn independently while contributing to a larger group. This culminates in a "Shark-Tank" style pitch competition where teams are provided with 5 minutes to pitch their event, with the best one being crowned the winner.
This is just one example of how esports can bring students together. On a grander scale, esports programs can recruit from and contribute to a variety of other programs and clubs with the various soft and hard skills learned providing your campus with a student-run community of innovative leaders.
As the education system embraces scholastic esports, it empowers educators to support students' emotional growth, align their passions with their future aspirations, and facilitate project-based learning that mirrors real-world challenges. The story of esports in schools is a testament to the power of innovation, inclusion, and adaptable learning, shaping the next generation of agile, skilled, and self-assured leaders ready to excel in any field they choose to pursue.
Victoria is the Director of Learning Design at Getting Smart and is passionate about serving as a connector and collaborator for underrepresented communities while supporting unique learning environments.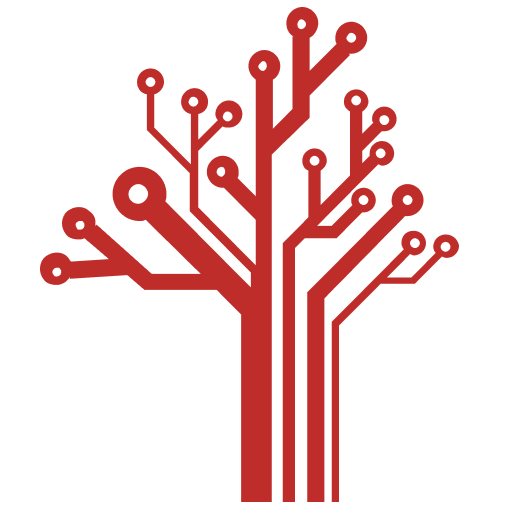 Getting Smart loves its varied and ranging staff of guest contributors. From edleaders, educators and students to business leaders, tech experts and researchers we are committed to finding diverse voices that highlight the cutting edge of learning.