Real World Experience with NAF Advisory Boards
Key Points
NAF supports high school students' ambitions by providing fair possibilities for a prosperous future and contributing to a creative, highly skilled, diverse workforce.

NAF offers challenging, career-focused programs incorporating current industry standards and practices, project-based learning, and performance-based assessment.
NAF academies are designed to be small, concentrated learning communities that fit within and strengthen high school systems. This allows NAF to become an integral element of a low-cost plan for higher achievement. NAF encourages open enrollment at its academies so that any student who is interested has the opportunity to participate. The adaptable structure promotes cross-subject collaboration and personalization to match the needs and goals of students, schools, districts, and states. NAF is a network of over 600 college preparatory, career-themed academies in 35 states, plus DC, Puerto Rico, and the US Virgin Islands, educating around 112,000 students.
NAF offers challenging, career-focused programs incorporating current industry standards and practices, project-based learning, and performance-based assessment. Through relationships with industry leaders and the business community, NAF empowers instructors to broaden classroom limits by introducing students to real-world issues in high-growth industries. Students gain important workplace skills and 21st-century competencies to be college and career-ready.
The advisory boards serve as a vital link between the classroom and business. They offer full, continuing support to NAF academy personnel and students by acting as ambassadors in their networks and communities, assisting in creating exciting new work-based learning and internship possibilities. Business professionals and community leaders serve on local advisory committees to help shape talent in high school. Members of the advisory board engage with educators to inform curricula and coordinate job-based learning activities. Advisory boards help students to form ties with mentors and learn from successful adults at an early age.
Darrell Kain, NAF's Director of Advisory Board Activation, spoke with me about work-based learning, NAF advisory boards, and their role in the NAF process.
How did your journey at NAF begin?
My passion for real world learning stems from having exciting internships at a young age. In high school I interned at a telecommunications company that focused on EMS technical systems and in college I held internships at the U.S. Army Personnel Command where I focused on information systems. I continued my professional growth by completing my bachelor's degree in engineering management from the U.S. Military Academy at West Point and then spent five years as an Army officer where I led tactical and technical training activities. After the military, I worked in management positions in corporate America where I partnered with telecommunications and supply chain professionals and delivered professional development. My most recent career experiences have focused on building business-education partnerships at leading organizations like PLTW and NC State University and I was a volunteer on a NAF business advisory board at the Apex High School, Academy of Information Technology. I joined NAF in January 2023 as they were enhancing their services for business advisory boards and desired to better equip volunteers throughout the network. I was referred to NAF by a former NAF employee whom I had partnered with on another education-business project. 
How do NAF advisory boards work, and how many do you have nationwide?
NAF supports and partners with over 600 academies within high schools across the country and U.S. territories. We provide best practice recommendations, resources, and support for board development though each academy has the autonomy to decide the board structure that works best in their geography and local economy. There are more than 300 advisory boards at the academy, school, or district levels. At the academy level, a group of 10-12 professionals are board members each with a chairperson who leads the team's goal-setting and planning to maximize student impact in the NAF academies. In a few major metro areas, there are career theme-based boards that focus on a specific area such as STEM, hospitality, or health science; these boards are larger and utilize a sub-committee structure to activate their work plans. Regardless of the size or structure, the board works with the academy leaders and teachers to provide students with work-based learning experiences, internships, and classroom support. The advisory board usually meets monthly or bi-monthly and implements yearly strategic plans to support the academy. 
What makes a good advisory board member?
The main quality that is important for an engaged board member is a passion for helping students prepare for their future careers. In most cases, a board member is an industry professional who has experienced success in his or her career and has the heart to volunteer their time and talent. Board members come with a variety of talents and resources, and they can either directly provide support or connect the academy with their network or their employer. The most successful boards listen to the needs and desires of the academies' teachers and leadership and provide work-based learning opportunities that are relatable and meaningful for students. A great example of a passionate board member is Carlos Vazquez in Miami who oversees a district-wide advisory board that is focused on STEM fields. Carlos and his colleagues run an annual student conference that brings speakers and internship opportunities to over 1,800 students. 
How does the advisory board help high school students get real-world experience?
Advisory Board members work with educators to map out work-based learning opportunities each year through a strategic planning process. These activities include short experiences such as a series of informational interviews. This is where students interview industry professionals about their career paths or longer activities such as mentored industry projects or internships where students are working on authentic job-related tasks under the supervision of an employer supervisor or mentor. These activities help inform students' career possibilities, provide opportunities for students to build their technical and future-ready skills, and make the connections they need to help them navigate their path forward. 
What have students been sharing with you about NAF?
One student shared, "Personally, getting exposed to mock interviews really opened my eyes to how the real world is. Before having a mock interview, I believed that when someone applied for a job, they immediately got it. I was completely wrong, applying is not simply just submitting a form and getting accepted right away. It is about showing who you are and what you can bring to the "table" as some would say. "
Another said, "We toured Twitter and that is where I learned more about marketing, and it intrigued me. And I already loved sports, so it became clear. Combining my budding interest in marketing with my love for sports – like soccer, hockey, and basketball – would be a great career path for myself. Because of the classes, activities, and connections to the Advisory Board, today, I am confident. I am a leader. "
A former student attended a NAF academy at Woodlawn High School in Birmingham. They shared that "NAF provided me with opportunities that allowed me to take part in the farm at Woodlawn High School and introduced me to my current employer, Jones Valley Teaching Farm. Today, as a farm & apprenticeship manager, I get to play the role that others in the NAF community played for me, helping students ignite their passion for learning." 
NAF supports high school students' ambitions by providing fair possibilities for a prosperous future and contributing to a creative, highly skilled, diverse workforce.
If you're interested in learning more about NAF or joining an advisory board in your area, reach out to Darrell Kain at [email protected].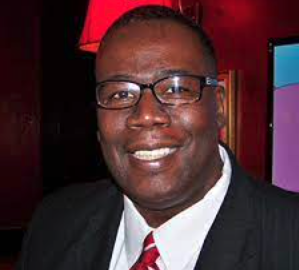 Antonio B. Boyd, Ed.D. serves as President and CEO of the Think Tank Consulting Group, LLC. A national management, development, and public affairs company specializing in the education, non-profit, government and public health sectors.