Artificial Intelligence and Adaptivity to Strengthen Equity in Student Learning
Key Points
Educators, researchers, and developers prioritize adaptivity when it comes to emerging learning technologies.

Incorporating AI tools requires specific and precise inputs to generate useful outputs.

When practitioners, learners, researchers, and developers work together with shared values, more equitable learning is possible.
By: Jeremy Roschelle & Pati Ruiz
Adaptivity is an important theme that educators, researchers, and developers prioritize when working with emerging technologies. In Digital Promise listening sessions, we learned that educators have high awareness of the many dimensions of learner variability, including both learners' strengths and their needs. Adaptivity can support learner variability. While teachers already differentiate lessons and support students, in response to Individualized Education Plans (IEPs) for example, teachers find differentiation to be time-consuming and challenging work. Our listening session participants were optimistic that artificial intelligence (AI) could support teachers to adapt their lessons to better serve the individual learners in their classrooms.
On this Digital Learning Day, we reflect on how educators across the country are beginning to use AI to create adaptive learning opportunities for every student — and we share our view of the important work that lies ahead.
Educators' AI Use and Development
At a webinar hosted by our EngageAI Institute, Julio Vasquez, Director of Instruction and Human Resources at North Salem Central School District, shared how teachers at his school are partnering with AI to create powerful sample lesson plans. Specifically, they are using AI to generate ideas for integrating computational thinking into their classrooms. Julio noted that these teachers are content area experts and are using the AI-generated sample lessons as examples and guides, in other words, they are the humans in the loop critically evaluating what the AI tool is generating. One thing that the educators at North Salem have learned through this work is that partnering with these AI tools requires specific and precise inputs to generate useful outputs.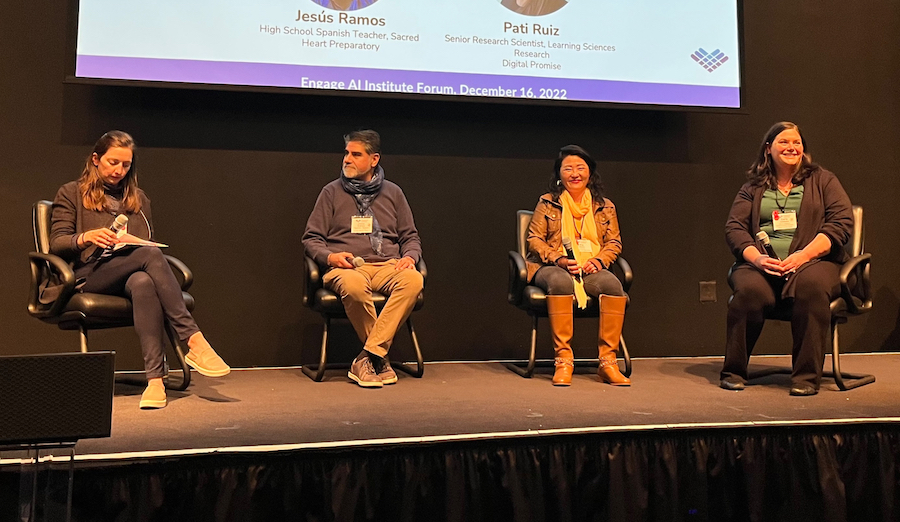 During a recent Institute forum, we also heard from practitioners about the time and care required to use technology well. Spanish teacher Jesús Ramos, from Sacred Heart Preparatory, discussed his reflective practices to incorporate a range of advanced technologies into his work over the years. He finds potential in the support of an AI system so that he can better individualize instruction for students and also give them relevant and actionable feedback on their work. Rather than viewing an AI system as doing things for him, he desires an AI system that would assist him in his adaptivity efforts.
Another example, drawn from our Center for Integrative Research in Computing and Learning Sciences (CIRCLS) research hub, is a National Science Foundation-funded project that is using AI technologies to develop new accessibility tools to enhance programming experiences for people with blindness or visual impairments (BVI). Teaching programming and data science skills to students with BVI is challenging without AI tools, due to the limited capabilities of current screen readers to properly read code. There are often complications when using screen readers to navigate lines of code to locate the desired line when programming. The success of this project will improve the adaptivity of teaching computer programming and data science to students with BVI and may improve access to career opportunities.
The Increasing Potential of AI and Education for Adaptivity
Computer-adaptive instruction (CAI) has existed for decades already. However, CAI algorithms used very narrow signals for adaptivity and offered a very limited range of alternatives. In many cases, the only signal was "how many correct answers in a row" and the range of alternatives was limited to (a) speed up (b) continue on pace or (c) remediate. What is exciting in 2023 is the potential for a broader range of possibilities for adaptivity in the service of equity. How can we better serve multilingual learners and their families? How can we support social interactions and not just the needs of individual learners? How can we engage the varied cultural assets students bring to school, and not only the standardized scores that can be interpreted as deficits? What new ways of building on the strengths of neurodiverse learners will we develop?
Our nonprofit is called Digital Promise because we see the promise of digital learning especially when practitioners, learners, researchers, and developers work together with shared values, co-designing a future in which deeper adaptivity leads to greater support for learner variability and equity.. You can join our journey by signing up for our EngageAI mailing list.
Jeremy Roschelle is Executive Director of Learning Sciences Research at Digital Promise. You can follow him on Twitter at @roschelle63.
Pati Ruiz is a Senior Research Scientist with the Learning Sciences Research team at Digital Promise. You can follow her on Twitter at @pati_ru.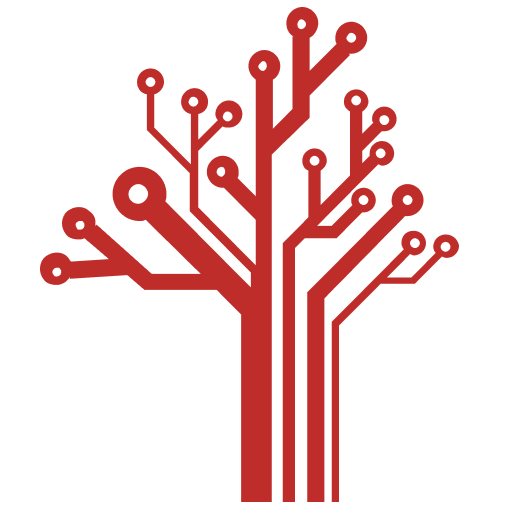 Getting Smart loves its varied and ranging staff of guest contributors. From edleaders, educators and students to business leaders, tech experts and researchers we are committed to finding diverse voices that highlight the cutting edge of learning.