Four Key Lessons from Utah for Accelerating and Expanding Learner-Centered Education
Key Points
Policymakers and practitioners regularly stated that the country couldn't afford to simply revert to our traditional, industrial-era approach to education. 

What can be done to take advantage of this opportunity and transform and reinvent our K-12 system into something better?
By: Brittany Griffin and Jon Alfuth
Throughout the pandemic, policymakers and practitioners regularly stated that the country couldn't afford to simply revert to our traditional, industrial-era approach to education. But as the country enters 2023, too many schools and districts find themselves doing just that. What happened? Why is change so hard? And what can be done to take advantage of this opportunity and transform and reinvent our K-12 system into something better?
First, it's crucial to be able to clearly articulate what that change should look like prior to taking action. KnowledgeWorks and the Learner-Centered Collaborative advocate for and believe in a learner-centered approach to education. This approach empowers learners to pursue the kinds of experiences that will enable them to achieve content mastery, increase their agency over what they will learn and empower them to thrive in an evolving world.
There's good news – across the country, states and thought leaders are increasingly embracing learner-centered approaches to prepare students for what comes next. At least 15 states have adopted a learner-centered vision to guide their K-12 education systems and almost every state now has structures in place to allow schools and districts to pursue these types of instructional approaches.
Why then aren't we seeing a greater shift toward learner-centered education? Two reasons emerge. First, while structures and supports may exist at the state level, they may not be translated down to action at the school and district level for lack of clarity or support. Second, even when schools and districts have the supports they need, they still need models, examples and learning about what change looks like or how to move forward.
Despite these challenges, there are trailblazing states charting new paths forward– states like Utah. An exemplar in fostering learner-centered education, Utah is creating the necessary and reciprocal relationship needed between schools, districts and state policy.
The Utah State Board of Education (USBE) has established a cycle of development and feedback that includes voices from communities and classrooms all the way up to the highest levels of state policymakers. To do this, they have created a network of partnerships to collaboratively design flexible solutions and structures.
So, what does this look like?
1. Create clarity with a statewide framework
USBE engaged with community stakeholders – parents, students, business owners and the like – to define the desired whole-learner outcomes in a Portrait of a Graduate and in response, design the Personalized, Competency-based Learning (PCBL) Framework, a guiding document for educators who are creating the conditions and designing the environment for students to develop the autonomous skills identified in the Portrait of a Graduate. The PCBL Framework is a learning model that includes five components necessary to nurture the Portrait of a Graduate outcomes. Next, USBE partnered with KnowledgeWorks to develop grade-band competencies and rubrics for pre-K through post-secondary aligned to their Portrait of a Graduate.
2. Financially support local innovation
In 2018, USBE created a statewide grant program to support innovative schools and districts as they tested learner-centered approaches to see what enabling policies and supports would be needed to scale. Grantees were provided support from both USBE and its network of partners, and in turn, offered valuable feedback to USBE about the enablers and barriers to the work.
3. Align policy in several areas
In response to the grantee feedback, the USBE team took action to ensure state policy supported PCBL including:
4. Develop an ongoing learning plan
The state partnered with Learner-Centered Collaborative to offer a yearlong virtual and in-person professional learning program to 140 state-level coordinators and specialists. These sessions were designed to model and simulate PCBL strategies, introduce a variety of implementation approaches and explore authentic classroom examples. This collaborative space also helped build alignment and trust, as it brought together separate departments, often for the first time, providing greater visibility of work across districts and the state. As part of the professional learning program, Learner-Centered Collaborative led on-site Learning Walks for the working group to see and experience real examples of PCBL in the classroom. At the conclusion of the program, each USBE department was charged with carrying forward PCBL strategies in the professional learning they deliver and creating plans for ongoing PCBL development.
Takeaways from Utah's experience will depend on context. For state and district leaders, we recommend first analyzing the existing conditions in the district and then creating a Framework for the Future, which clarifies what you are trying to achieve and aligns your desired outcomes to your learning model. Then, work together to build consensus and celebrate bright spots. For policymakers, consider the policy conditions that will enable learner-centered models. Start by creating a learner-centered vision, incentivizing district innovation, giving credit for all learning that occurs, and rethinking accountability and assessment. Whatever your role, whatever your next step, everyone must work collaboratively to move education forward. The future of education is personalized and competency-based.
Brittany Griffin, M.Ed. is the Director of Strategic Partnerships at Learner-Centered Collaborative.
Jon Alfuth is the Senior Director of State Policy at KnowledgeWorks.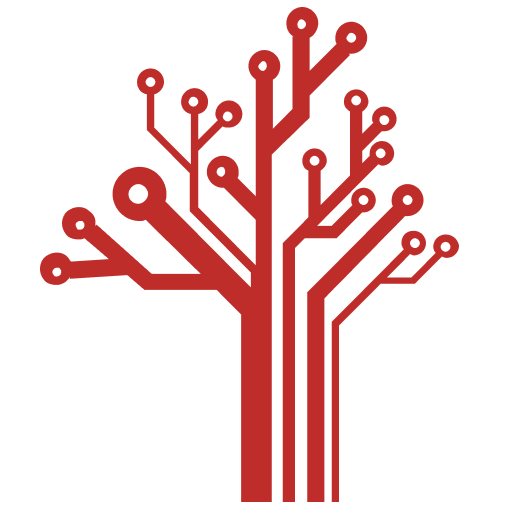 Getting Smart loves its varied and ranging staff of guest contributors. From edleaders, educators and students to business leaders, tech experts and researchers we are committed to finding diverse voices that highlight the cutting edge of learning.