Key Points
With the world of work changing so much, it is essential that we provide a variety of learning opportunities for all students. 

There is a prediction of 58 million STEM-related jobs will need to be filled by the year 2025. 

This tells educators that we need to be intentional about creating opportunities for all students to explore ​STEM-related fields, in all classes and at all levels.
Why real world learning matters
With the world of work changing so much, it is essential that we provide a variety of learning opportunities for all students. When it comes to the jobs which are going to be needed in the future,​ there is a prediction of 58 million STEM-related jobs that will need to be filled by the year 2025. This demand tells us that educators need to be intentional about creating opportunities for all students to explore ​STEM-related fields, in all classes and at all levels. In doing this, not only will we potentially spark an interest that will prepare students for a future career, but we also help them to build a variety of essential skills that are applicable in everyday life and in their future.
When it comes to exploring STEM topics, there is a direct correlation between social-emotional learning or SEL and skills built through STEM focused learning. If we look at the skills listed by the World Economic Forum, we notice that among the top 10 skills in demand are collaboration, problem-solving,​ resilience, and emotional intelligence When we compare these with the five core competencies of SEL, we see a direct connection. Building skills in self-awareness, self-management, and social awareness, just to name a few, directly correlate to skills that students need according to the job outlook​ from the World Economic Forum (WEF)​. When we provide the right learning experiences, we can help students to develop a variety of skillsets.
Making time for STEM
There are many schools that offer full ​STEM programs or offer individual courses in areas such as ​animation, coding, and 3-D printing while some schools also have makerspaces available. However, there are schools that either do not have these opportunities or limit these opportunities to certain grade levels or content areas. We need to provide these experiences for students of all ages, regardless of the content area. There are many options which require few resources to get started. Educators simply need time during classes to create some learning experiences for students to explore.
There are new pathways for learning and when it comes to providing the right experiences for students, learning does not need to happen solely in a school building. "Unbundled learning" should be a goal so that students explore learning through community opportunities, by connecting with industry partners, and in ways that meet their interests while also sparking curiosity for learning. When not in school, there are organizations that provide free resources and learning opportunities such as ​STEM camps, for example, to the school community. Schools and community organizations see the value in creating these experiences for students and work to connect home to school to community. These organizations and the opportunities created make a difference in the lives of our students, the teachers who work with them and the community. When students have these experiences, it also provides families with insight into the impact these events have on student learning.
When organizations seek to create new systems of support and resources for all students, it creates "a strong foundation for a new and equitable learning model." This summer, I experienced a tremendous learning opportunity for students involving STEM. In partnership with ABC CREATE and Digital Foundry, and funded by the Arconic Foundation. the first BELONG (Bringing Education Learning Opportunities for New Growth) in STEM camp was held for a group of 30 students. Throughout the year, ABC CREATE offers a variety of teacher professional development opportunities focused on innovation, workforce preparation and STEM. Starting in April, students could participate in a series of sessions and then during July, a four-day STEM camp. There were presentations by industry experts including Dr. Justin Aglio and members of the Penn State Readiness Institute.
Students came to the Digital Foundry on multiple Saturday mornings to learn about topics like artificial intelligence, ​augmented and virtual reality, 3-D creation, and coding. Students ​learned from people​ and entrepreneurs​ who are working in these fields, and people that ​they could look to as role models for thinking about future careers. Students were also taken on a few job site visits to see various industries related to the topics they were learning about. The BELONG in STEM experience finished up in July with a 4-day camp held for 6 hours each day where students had amazing opportunities.
The learning benefits
For this first time providing this experience, it was phenomenal for students and teachers. As educators, we need students to understand how they can make an impact on the world around them. What are their ideas? What needs do they see in the world and in their community and how can they help? To answer these questions, they need opportunities like this STEM experience, where they can learn with and from peers, develop confidence, build relationships, explore new ideas and take risks in a supportive and collaborative learning space. An opportunity like this helps students to become curious about learning, fuels creativity and innovation, and helps them to learn about the world around them. During the camp, students connected with industry professionals, developed communication and leadership skills with peers, and explored how we can use tech to make a difference in the community and the world.
Getting started
During this camp, teaching students about the United Nations ​S​ustainable ​D​evelopment ​G​oals​ (SDGs) was a key focus. Students then had to and choose one that resonated with and then became part of a small team. In their groups, they talked about the SDGs, the impact, the challenges, and considered some potential solutions for it. Throughout the week, they learned about topics like augmented and virtual reality, artificial intelligence, 3-D creation, and printing​,​ and worked together to come up with a Capstone project that presented a solution to one or more of the SDGs.
With technology changing, students were pushed to think about how emerging technologies like AR​/​VR and AI can help to resolve some of the challenges faced in the world. With all of the technology they're using, ​there also comes the benefits of working as part of a team. Sometimes it can spark creativity, builds skills in problem solving, communicating, and learning to work with one another, even when you don't necessarily agree. These are skills they need for life.
​The week of BELONG in STEM ended with families coming in for a gallery walk. For students, working together towards a goal, presenting a public product, had so many benefits. Students each did a presentation with their groups to share their ideas and how these emerging technologies could provide a solution. With each repeat presentation, their confidence increased, their comfort in speaking in front of others grew, and their connection with one another became stronger.
Each day started with fun icebreaker to help with team-building. On the last day of the camp, as we cleaned up one student said ​"Do we come tomorrow? ​"​ and I said ​"No, today is the last day.​"​ His response was, ​"What am I supposed to do tomorrow then?​" I smiled and laughed.​
That's when you know that this made an impact. During the summer, students looking forward to coming in and learning about challenges in the world, sharing experiences, exploring new ideas and technologies and conencting with other students and teachers. Students feeling valued and being part of a tremendous learning experience. The impact is great when students know they are creating and innovating for a purpose. They ar engaged in learning and more motivated, especially when speaking to people who were really leaning in and listening to learn from them. The learning that happened in such a short period of time. Imagine what students can accomplish when given more time throughout the school year​ and consistently.
In our classrooms, students are not just the consumers of the content that we teach, but the creators and the innovators.​ To be prepared for the future, we have to provide the right opportunities for all students and that means diving in with them and taking risks, finding resources and providing opportunities that allow them to explore the world around them, and find their passions.
This post is part of our New Pathways campaign sponsored by ASA, Stand Together and the Walton Family Foundation.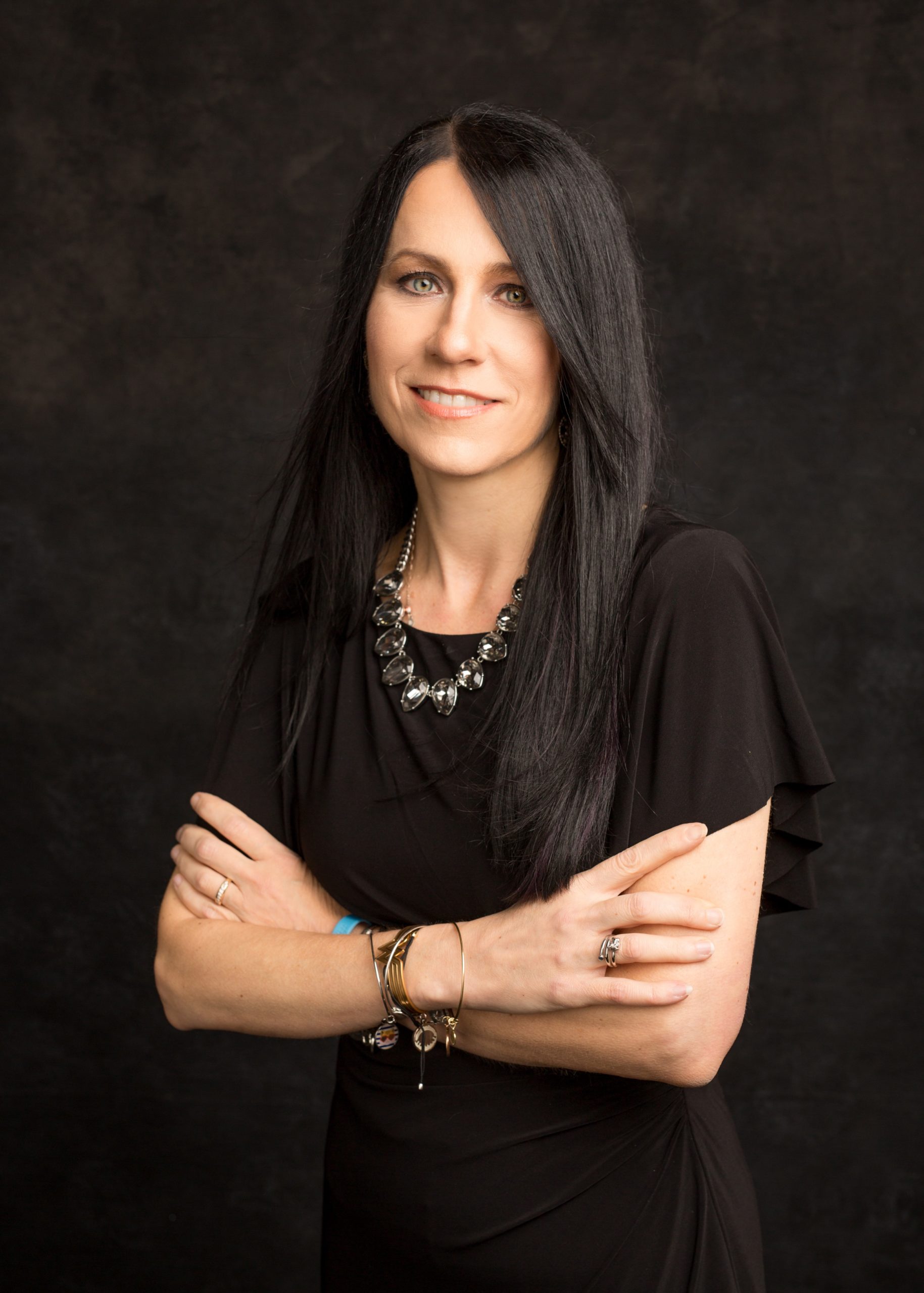 Rachelle Dené Poth is a Spanish and STEAM: Emerging Technology teacher at Riverview High School in Oakmont, PA. Rachelle is also an edtech consultant, presenter, attorney, and the author of seven books, her most recent Things I Wish [...] Knew includes stories from 50 educators. Rachelle is an ISTE Certified Educator. Follow Rachelle's blog at www.Rdene915.com.