Student Voice and Co-Leadership: What They Mean to Students
Key Points
Empowering students to take charge of their learning not only inspires them to learn–it inspires them to make a difference.

Student choice is well-aligned with learning models that emphasize social-emotional understanding and growth.
By: Ava Richardson, Harmony, and Dallas
If you would have asked us how we thought our high school experience would go, we would have never guessed it would be this dynamic and influential. During the developmental phases of Crosstown High School, students and community partners had a shared vision of how student voices would be integrated into the structure of the school environment. Students were granted the opportunity to explore personal interests, values, and provide feedback on their own individualized learning experiences. Three of us were members of the first freshman class at Crosstown. We are now seniors. During our long and unconventional high school journey, we found that the opportunity to have our voices heard and the chance to play these meaningful co-leadership roles have been exceedingly significant in not just our own personal growth and skills as community leaders, but also in the development of our holistically growing and inclusive school.
We are each excited to share our unique experiences and how we think they have better prepared us for our futures.
Ava:
The ability to embrace co-leadership, benefiting from sharing and learning from each other's cultural and educational experiences, has been one of (if not the most) influential opportunities I have had throughout my high school career. Co-leadership has allowed me to explore my passions and interests in a space that has encouraged my individuality and innovative thinking. I have discovered my love of advocating for diverse, relationship-driven, project-based and competency-based education, and want to continue to reshape the traditional high school curriculum norms that are still so heavily enforced in our society today.
A pivotal point that made me take a step back and recognize that this is something I want to do for the rest of my life was an opportunity that I was able to create for myself this summer. I had to laugh when my teacher looked at me confused and said, "Ava why are you here?" It was summer break and I had been at school almost every day for the past month. After being in online school for a year during the pandemic I was as eager as ever to jump right back into what I love, so I decided to create an internship opportunity for myself to work alongside the Crosstown High Instructional Leadership Team in the development of school-wide project-based and competency-based learning goals.
Throughout the course of the summer, I participated in ideation sessions covering possible curriculum for the new school year, edited and created individualized projects for core classes, and helped with logistical work assisting teachers in getting supplies prepared for the upcoming school year. Most would assume that "working" during the summer would be exhausting, but it was quite the opposite. It deepened my understanding of and energized my drive and passion for project-based and competency-based learning, and even encouraged me to take it into the next school year (I'm currently working on a research project assessing the question, "Why should we examine how the prevalence of a growth mindset or fixed mindset impact a student's learning experience at a project-based and competency-based learning high school?").
Because of these opportunities, I have discovered that this is something that I want to pursue for the rest of my life. If flourishing means being inspired and getting the energy to engage in something even when I'm not required to, then I want to continue to flourish by being an involved student advocate and lifelong learner.
Harmony:
Through my years at Crosstown High as a student leader, I have found the model of co-leadership and student voice has instilled a sense of self-confidence and assertiveness within all of the students. As humans, we all have beliefs and things we wish to share, but we are not always provided the proper tools and environment to learn to effectively communicate. We see leaders around the world that have become advocates for their beliefs or other issues that plague our societies. But as adolescents, it can feel as though our opinions and our words don't hold as much value; that the world doesn't want to hear what we have to say. At Crosstown, I have learned the art and practice of advocacy and it is a skill I know I will carry with me in everything I do.
Coming from a traditional public school where you are seen as a number rather than a person, assimilating into the open and collaborative environment at Crosstown, while very rewarding, was also difficult. I came into high school focused on what I needed to do to keep my A average. I was asked to reflect on aspects of my own learning that I had never so much as considered looking back on such as: what I wanted to learn about, how do I learn best, what type of projects I want to create. The Crosstown administration's consistent promotion of feedback and leading our own learning is what gave me, and many other students, the realization that our opinions, our words, mattered. The first and most crucial part of advocacy is believing that you and what you have to say are worthy of being heard. And while within the past years I have learned how to be socially aware, how to effectively communicate, and how to be a leader, I still believe that the self-confidence and assertiveness that I have developed through my experiences at Crosstown have been the most influential in my development as a student, and as a person. I have grown from being probed for feedback to willingly seeking out my teachers or administration to voice my ideas. Crosstown has taught me the importance of believing that I myself, and what I have to say, are notable. And with this, they have taught me effective ways to share my words and how to use my voice to make productive changes.
Dallas:
Crosstown has provided me with the necessary skills to co-author my learning experiences and in turn, I feel as though I have had the most valuable high school experience I can imagine. Being in control over our learning and our projects has allowed for more individualized opportunities that have contributed to people reaching their full potential. My high school experience has taught me that our unique identities matter and contribute to our learning styles and our aspirations. Having the opportunity and atmosphere to advocate for my own learning has provided me with new challenges and experiences that have molded me into the individual I am today. I have learned the importance of advocating for myself and taking control of my future while exploring my passions. I have become an advocate for BIPOC students and other minority groups within the school and it all started from communication and active listening. I believe that community and fellowship are the keys to a better future, and it all starts with scholars playing an active role in shaping who they want to become.
Before I came to Crosstown, I was ignorant of the issues that surround creating an atmosphere that recognizes and respects the diversity of all students. Playing a part in the diversity, equity, and inclusion aspect of Crosstown has really opened my eyes to the importance of everyone and everything working together to create something beautiful. Crosstown created affinity groups to provide a safe space for minorities and I found myself in a position of helping create these places. I sat in a meeting listening to brilliant speakers talk about their personal experiences and what it means to use shared stories to mold the future and impact others. I co-founded the XTH Black Student Union Chapter, BSU for short, and I learned how to build community through trial and error. The Black Student Union and the other affinity groups within Crosstown have manifested in so many ways including supporting black-owned businesses, hosting events for the community, educating others on BIPOC cultures, spreading the importance of breaking stereotypes, and overall rewriting history. BSU had several meetings concerning social issues, intersectionality, and what it means to be a person of color. I learned so many things and gained so many perspectives through these deep discussions and it has taught me to appreciate multiculturalism. This broadened perspective has led me to be more empathetic and compassionate with others and has led me to discover my love for educating others on social/societal issues.
Every day, we witness our peers collaborating in diverse conversations, ideating to think outside the box, and grinning from ear to ear because they get to learn in a space that encourages students to be their most authentic selves. We have learned that it's because of co-authorship that we have grown together. Together as a community. Together as a family. We will never be able to express how much this amazingly loving and holistically accepting school has done to help us discover who we are at our core in this unpredictable and ever-changing world.
Ava Richardson, Harmony, and Dallas are seniors at Crosstown High School. You can hear more on the podcast below.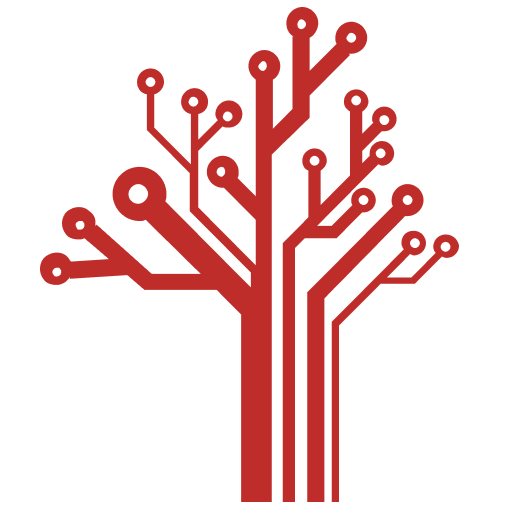 Getting Smart loves its varied and ranging staff of guest contributors. From edleaders, educators and students to business leaders, tech experts and researchers we are committed to finding diverse voices that highlight the cutting edge of learning.