Raising Sustainable Natives: Implementing a Garden to Table Concept in Schools
Key Points
As a parent, I strive to implement healthy habits into my children's lifestyles.

When my children began their school journeys, I saw an opportunity to learn more about urban gardens to benefit their school as well as the larger community. 
By: Lindsey Perez
Sustainability is a belief that we can do better for ourselves, the community, and the planet by thinking holistically about sustainable actions and meeting the needs of today without compromising the needs of future generations. In the education arena, sustainability applies in both the built environment and the activities that take place within that environment. My focus for this blog post is sustainable learning, a topic I'm passionate about as both a parent and an architect.
As a parent, I strive to implement healthy habits into my children's lifestyles. When my children began their school journeys, I saw an opportunity to learn more about urban gardens to benefit their school as well as the larger community. While the garden to table concept is not a new program, it isn't commonplace like gymnasiums or student commons spaces that are found in nearly every school facility across the country. I'd like to change that.
This concept advances sustainable food growth and eating habits and helps young children live and grow as sustainable natives. It also aligns with evolving standards in sustainable design, such as the WELL Building Standard which focuses on nourishment and specifically responsible food production.
Planting Seeds Through a Professional Development Grant
To explore the realities of planting an urban garden at my children's school, I took advantage of a professional development grant offered by DLR Group, an architecture firm that has a heavy focus on sustainability. This grant program supports the entrepreneurial spirit of DLR Group employees by providing financial and professional resources to explore an idea or subject matter that has the potential to benefit the firm, the industry, and beyond.
Armed with the knowledge of how to approach the garden, and with the assistance of volunteers from DLR Group and the school community, a school garden was installed at Trinity Lutheran School in Orlando, giving students access to healthy nutritional items throughout their day. The school connects every early childhood learning metric back to the garden, which offsets at least one-third of the school's produce with every harvest.
The initial planting phase included the installation of six 4' x 8' x 16" vegetable beds and one 4' x 4' x16" herb bed with the ability to produce multiple varieties of kale, tomatoes, mixed peppers, cucumbers, carrots, bok choy, sweet mint, dill, sunflower, and more. A future planting phase will allow the school to add nine vegetable beds, three herb beds, and fruit trees, which will provide enough gardening square footage to meet the WELL Building Standard's recommended one square foot per full-time equivalent occupant – students or educators. Upon completion of my grant period, the school chef assumed responsibility for which produce to plant for each harvest.
Cultivating the Garden
Based on my experience prepping and growing the garden in Orlando, I recommend following these steps to plan, design, and implement a garden for a school community:
Plan: Research the community's climate zone to understand which seeds will grow best in each season, and understand food and health regulations, especially if a goal is to implement the food grown into the school food stream. Some helpful resources include the USDA plant hardiness zone map, USDA's document on food safety tips for school gardens, Almanac's companion planting guide for vegetables, and Craig Hospital's healing power of gardening site. Also, find passionate partners to keep the garden thriving after the initial planting effort. These individuals can be found within the local community, such as food banks or urban farmers like Fleet Farming, and through parent and student groups.
Design: Once planning is complete, establish the vision and goals for the garden. Define the ultimate purpose and how the garden will serve the school and local community. To help design the appropriate size of garden, follow the WELL Building Standard recommendation I mentioned above. This guidance will determine the number of vegetable and garden beds to design and plant. Next, find a location or area onsite that has access to flat ground, sunlight, and water to locate the garden. An optimal location would consider the ease of access for not only the students but the school kitchen staff. Consider the spacing between the beds and universal accessibility of the beds for students and staff of all abilities and remember to elevate the beds for ease of reach. The final design step for the first harvest is to determine which crops to plant in each bed. Many seasoned gardeners recommend companion planting or growing different plants within the same bed to deter pests and improve plant and soil health and weed suppression.
Implement: When the time has come to build the garden and plant the seeds, engage the school community. Bringing student and parent volunteers together to build the garden is a great way to instill a sense of pride and ownership for the produce harvested. This sense of ownership and pride can help lead to efforts to sustain the garden through the passionate partners identified in the planning phase. The garden at Trinity Lutheran also supports Compassion Corner, a nearby homeless shelter associated with the church. Beyond the garden's direct benefits of supplying the school and community food stream, the garden can supplement educational standards from early childhood to collegiate level. For example, the garden at Trinity is connected to state educational standards from infants to 8th grade.
Establishing Healthy Habits
Connecting children to healthy habits as young as possible is one step to instill that lifelong commitment to healthy eating. My oldest has been a vegetable fanatic since an early age. She is always willing to try new vegetables, even ones I'm not a fan of, but fostering that exploration is critical. And a school garden is the perfect way to build that excitement around healthy eating options for all ages.
Lindsey Perez is the Leader AIA at DLR Group Global Sustainability and a LEED Fellow.
This post is a part of Green Schools campaign. The climate crisis is the most complex challenge mankind has ever faced. It will require collaboration, shared truth and innovation at a scale that has yet to be realized. Through blogs, conversations and events we will focus on what to teach, how to teach it and how to create a climate positive school community so that our upcoming generations know what they are up against and have a shared understanding of the challenges and opportunities ahead. You can engage with this ongoing campaign using #GreenSchools.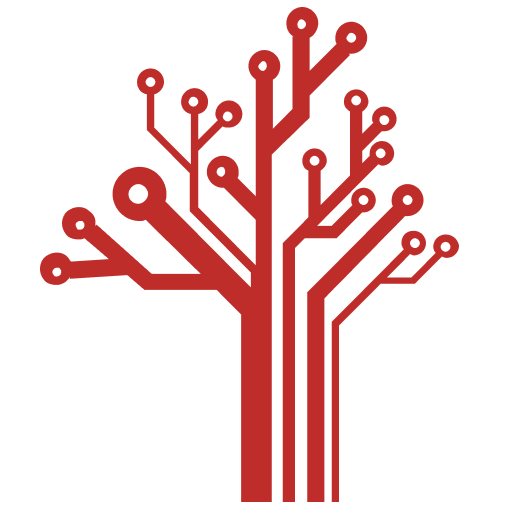 Getting Smart loves its varied and ranging staff of guest contributors. From edleaders, educators and students to business leaders, tech experts and researchers we are committed to finding diverse voices that highlight the cutting edge of learning.