The Perfect Storm: A Focus on Students' Future
Key Points
Education transformation stems from a confluence of factors.

Can leadership in each school system recognize that the need is here and the winds of transformation need to be harnessed now?

We must turn our attention to the future well-being of our students and communities and we need to move beyond the status quo focused on test scores and the accumulation of standard credits.
By: Chris Unger
In 2005, there was a North Carolina Court ruling against eight of its largest high schools starkly stating they were performing "academic genocide" for their primarily low socio-economic minority students, reporting that the state needed to provide more funding to close the significant disparity of academic outcomes for their students. Fast forward 16 years, Charlotte's Olympic High School is one of the most successful schools in the country in terms of college and career readiness.
The Perfect Storm
Significant transformation of a local learning opportunity, whether it be a new program or a transformed school, stems from a confluence of factors. Typically: the clear and stark recognition that students and a community are not being well-served; an external funding opportunity that leadership has used to strategically mobilize a new model of schooling; a partnership with an external entity that can drive the new vision and keep local stakeholders accountable to doing something different.
In 2005, part of the perfect storm for Olympic High School included a North Carolina Superior Court judge's ruling that several of the larger high schools were committing "academic genocide" and that the district had to expend more resources and take action to improve student achievement. This ruling spotlighted the need to take action. So alongside the fact that the school had just received a $1.2 million Bill and Melinda Gates Small Schools grant, a new Principal who believed students needed to be engaged in real-world learning, a fledgling partnership with the National Academy Foundation (now simply called NAF) which supported the development of career academies, and the enthusiasm and skill of a new teacher, Mike Realon, who believed in the value of partnerships, the winds came together to start the transformation of Olympic.
Fast forward 16 years, Olympic High School is only the 3rd high school in the US to ever house all 5 "Distinguished" NAF career academies – Finance, IT, Health Sciences, Hospitality and Tourism, and Engineering & Advanced Manufacturing – with over 700 industry partnerships that afford their students with a wide array of internship opportunities, several career-based pathway programs, and industry sponsorship of a multitude of programs and initiatives, they are a beacon for possibilities in the US.
The story is similar to the one that played out in the Worcester Public Schools at about the very same time, where the over 100-year-old Worcester Technical High School, identified as one of the lowest-performing high schools in New England, as a result of a new bond to rebuild the school in a state of the art vocational facility, procurement of a federal small learning community grant, and the vision and leadership of the school's new principal propelled itself to being one of the top-performing high schools in New England within 7 years. Their story was so compelling that it was the only high school that President Obama in 2014 gave a commencement speech, Colin Powell and a string of other inspirational luminaries annually spoke to their students each year in the historic downtown Hanover performing arts center, and resulted in Dr. Sheila Harrity's recognition as National Principal of the Year.
Both of these stories amongst many others across the country point to the interesting phenomenon of how a "perfect storm" is needed to result in a significant transformation or provision of a learning community or program that far better serves students. Take, as another example, the incredible work that Mike Poore, 2021 Arkansas Superintendent of the Year, and his leadership team have accomplished in Little Rock AR since the district was taken over by the state, whereupon the Commissioner said to Mike, "I need you in Little Rock." After having led several systems in innovative efforts with significant changes in student outcomes, Mike brought his expertise and experience to Little Rock. He too was able to galvanize the community, partnerships, and the use of resources toward new opportunities for youth.
Where the Wind is Blowing
Three stories hold significant commonalities that are worth noting and deserve attention today:
1. Each of these efforts gained momentum and grew through significant community and national partnerships that both inspired and drove the transformation.  For Olympic HS, it was their partnership with NAF followed by the incredible growth of their industry partnerships and development of their community advisory board. For Worcester Technical High School, it was Dr. Harrity's ability to partner with local, state, and national stakeholders, for example, the partnership with the Tufts Veterinary School that, with significant fundraising, created a veterinary clinic for low-income families housed in the school with high school students working side-by-side with Tufts Veterinary School faculty and students. Or in Little Rock, their partnership with the CAPS network which foregrounds and supports profession-based learning across its now over 75 affiliates across the country. Each of these "storms" resulted in greater outcomes for students and was sustained as a result of these external partnerships.
2. They are focused on student outcomes BEYOND the raising of test scores. In fact, in each case, these storms resulted in great momentum as a result of focusing on students' futures beyond academics. In each of these cases, the focus was on students' futures and the development of the 21st century soft skills and profession-based skills that greatly expanded and extended their potential. As one student at Olympic put it: What is getting 4 credits of ELA and 3 credits of social studies on my transcript going to get me when working on the FIRST Robotics team helps me know how to problem-solve, critically think, collaborate, and communicate with others. Students at Olympic are specifically taken through a curriculum and internship exposure that gives them a significant leg up in making decisions that can lead to work they love and success. As another student said: We don't want to be one of the 70% of Americans that hate their job, 51% of employees that later regret their uninformed college decisions, and 90% of those who are pursuing a career that has nothing to do with what they studied in college.
3. Finally, recognition that what they were doing before was not working. The current school model of accumulating credits around standard curriculum without attention to expanding the future opportunities of students to pursue the work and lives they want is a train wreck in our education system. Schools and school systems NOT "future-focused" beyond raising standardized test scores and graduating with the expected state requirement are not only short-changing our youth but our communities. The partnerships formed in each of these systems are not only greatly expanding opportunity for the youth in their community, but now those youth can contribute to the talent and economies of their community, which is sorely lacking in many of these contexts. Thousands of jobs go unfilled in many of these contexts because the youth graduating from high schools simply do not have the work-ready and profession-based skills needed in their communities. A fact.
Maybe, one needs to CREATE the Perfect Storm in their Community
I started this piece talking about how these three examples of significant transformation were the result of a perfect storm: the stark recognition that student outcomes needed to change; external funding and relationships that could initially DRIVE and support the focus on a new school model; leadership that could harness the winds and directs them toward a successful collective effort. But why do we need a perfect storm for any of these transformations to get underway? Do we need to rely on these perfect storms before transformation will take root? OR, can leadership in each school and school system recognize that the need is here and the winds of transformation need to be harnessed, perhaps informed by the success of these other examples. Let's not kid ourselves. The need is here. We must turn our attention to the future well-being of our students and communities and we need to move beyond the status quo that has shortsightedly focused on test scores and the accumulation of standard credits. We know that what we are doing, in most cases, is not truly benefiting most of our students. It is up to us to revise the focus of schools and harness the power of partnerships to pursue new models of learning that greatly expand and extends all of our students' personal and professional success in life.
To hear more about the magic happening at Olympic, you can view any of these four YouTube videos with Olympic leadership, staff, and students.
Chris Unger is a Teaching Professor in the Graduate School of Education at Northeastern University and supports the Graduate School of Education's Network for Experiential Teaching and Learning (NExT) with a number of his colleagues at the University. You can follow him and NExT on Twitter @Chris_Unger and #NUNExT respectively.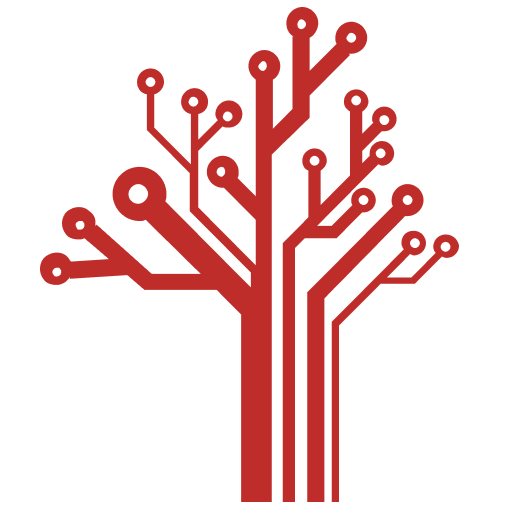 Getting Smart loves its varied and ranging staff of guest contributors. From edleaders, educators and students to business leaders, tech experts and researchers we are committed to finding diverse voices that highlight the cutting edge of learning.