The Future of Work: Assessing Skills Essential for Success
Key Points
Essential skills are typically not explicitly measured nor included in students' K-12 or post-secondary curriculum.

Students will need transferrable, essential skills to optimize success as they will likely have as many, if not more jobs as previous generations.  
By Doris Zahner, Ph.D
Our ever-growing technological world is rapidly changing the nature of work and the skills required to be successful. Workforce success is becoming less dependent on having content knowledge and more dependent on essential career readiness skills including critical thinking, problem solving and effective written communication.  
Almost a third of the world's workforce — more than a billion jobs — is likely to be transformed by technology in the coming decade, according to estimates by the Organization for Economic Co-operation and Development (OECD), an internationally focused nonprofit that works "to build better policies for better lives."
"While it will be imperative for people to increasingly work with technology going forward, it's a misconception that everyone will need to develop high-tech or scientific skills," Saadia Zahidi, managing director at the World Economic Forum, wrote in reaction to OECD's data.
A U.S. Bureau of Labor Statistics news release published in August 2021 reported that people born in the years 1957 to 1964 held an average of 12.4 jobs from age 18 to age 54. In order to successfully traverse their careers, today's students will need transferrable, essential skills to optimize success as they will likely have as many, if not more jobs as previous generations.
Employers agree that these essential career readiness skills are crucial for success. According to employer research by the Association of American Colleges and Universities, while the top-ranked outcomes vary from year-to-year, critical thinking and analysis, problem solving, teamwork, and communication through writing and speaking have consistently been ranked by employers as the most important skills over time.
As assessment leaders for almost 20 years, the Council for Aid to Education (CAE)'s mission is to ensure students are as well prepared as they can be for higher education and the workforce. Unfortunately our research shows many students are not proficient in the skills employers demand most.
To empower and equip this generation of students, we should use this moment to rethink what skills we're assessing as well as how and when we measure them.
What should we assess?
Students need a strong combination of content knowledge and essential skills to do well academically and to be prepared for success in the jobs of tomorrow.
CAE's performance-based Collegiate Learning Assessment (CLA+) for higher education and College and Career Readiness Assessment (CCRA+) for secondary education, which have been used by over 800,000 students worldwide, provide accurate, reliable insights into students' critical thinking, problem solving, and written communication abilities so that educators can plan instruction, programs, and supports to help their students' develop these essential skills. Employers have long sought these competences and recognized their importance.
Current measures of academic success, such as a transcript, focus on content knowledge. There is often little or no information provided on critical thinking and communication. However, these skills are so fundamental to students' success during their education and after graduation, it is important to explicitly teach them. Just like with domain knowledge, these essential skills should be regularly assessed in order to provide educators with data to guide whole class instruction, provide targeted resources to small groups and individual students, and develop institution and district-wide programming.
How should we assess?
The best assessment is one that is most authentic to what a student might encounter in the real world.
Unlike multiple-choice tests, our assessments present students with real-world situations to which they must come up with a solution. Through these performance tasks, students demonstrate their ability to analyze, evaluate, and synthesize data and information and, ultimately, develop and effectively communicate their solution to a problem.
According to our research, students are more engaged and put forth more effort on a performance task than on conventional multiple-choice tests. With that increased student engagement and effort, educators can gain insights into their knowledge, skills and abilities, and more accurately assess their readiness.
When should we assess?
Essential skills are typically not explicitly measured nor included in students' K-12 or post-secondary curriculum. We believe it is vital to assess student's critical thinking skills as early as possible – starting with the sixth grade – and certainly when they begin high school and college.
By identifying strengths, as well as understanding opportunities for improvement, educators can better target development. Along with appropriate developmental support, students can further improve their skills through coursework and resources outside the classroom (e.g., internships), maximizing career readiness upon graduation.
As an example, we are currently working with a higher education institution that is incorporating essential skills instruction into its fall curriculum for business majors. Entering students are assessed during their first few weeks of classes to set a baseline. These students are then given instruction on how to develop critical thinking and problem solving skills through a performance task model.
Exiting students at this institution are given instruction early in the semester so they can apply these skills throughout their coursework. They are then assessed before they graduate. Students that demonstrate proficiency are awarded a micro-credential – since these skills are not typically included on a transcript. Credentialing provides an objective standard of these real-world skills that students can share with future educational institutions and prospective employers.
Conclusion
The nature of the work is changing, both in the short and long-term, and educators play a critical role in students' future success. Content knowledge mastery paired with strong essential career readiness skills is the winning formula for success in secondary school and higher education. It provides students with a solid foundation to pursue, and be successful with, their next steps after graduation.
Assessment is the first step in improvement. Let's ensure students are as well prepared as they can be for whatever future path they take.
Doris Zahner, Ph.D. is the chief academic officer at Council for Aid to Education, Inc. (CAE), a nonprofit developer of performance-based and custom assessments that authentically measure students' essential college and career readiness skills. She oversees all research studies pertaining to CAE's performance-based assessments and provides scientific oversight of scoring, equating, and reporting. Dr. Zahner holds a Ph.D. in cognitive psychology and an MS in applied statistics from Teachers College, Columbia University. For more information, visit www.cae.org.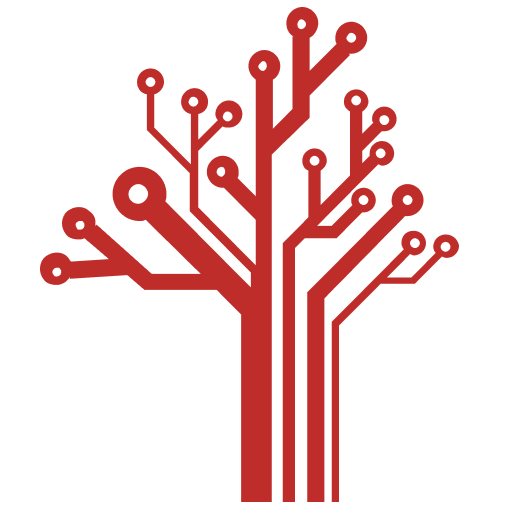 Getting Smart loves its varied and ranging staff of guest contributors. From edleaders, educators and students to business leaders, tech experts and researchers we are committed to finding diverse voices that highlight the cutting edge of learning.