Social Studies…and the End of the World As We Know It
Key Points
Each of us should be able to learn what we find interesting to make the connections that bring the stories and our history to life.

Unfortunately, we can't do that. There's a test coming up. There is a standard curriculum.
By: Howard Blumenthal
In the U.S., and in many other nations, K-12 education is defined by a short list of school subjects. Mathematics, language arts, science, and social studies occupy more than half of instructional time. From there, we can make some reasonable assumptions and ask some reasonable questions. For example, we know that mathematics runs the cycle from Kindergarten through high school, and  Social Studies begins, in earnest, around fifth or sixth grade. And so, it's reasonable to assign less than 10 percent of instructional time to  Social Studies, or about 1,000 hours of in-classroom learning. Roughly, the same is true for Science.
How is that time spent? See, there's the tricky part because, unlike Mathematics, neither Social Studies nor Science remains static from one year to the next. New things happen. Social Studies adds material on social sciences and media literacy. New perspectives emerge. Unfortunately, the number of hours devoted to Social Studies does not change.
In 2020, for example, the COVID-19 pandemic caused the world to stay at home, shutting down schools and businesses as we waited for a miracle vaccine. The U.S.  elected its first female vice president. And from a teaching perspective, everything became more complicated because topics must now be approached from multiple perspectives, as with Black Lives Matter. All of these lessons are very important and lend themselves to expanded conversations. Unfortunately, these conversations take time, but again, the number of available hours devoted to Social  Studies will not change.
We need more time, but that's not likely. Instead, we could ignore, or minimize, our conversation about Black Lives Matter, but that seems ill-advised. We could chop and prune, reducing the time devoted to, say, the Magna Carta or Reconstruction, or the study of India or China. Most teachers don't spend much time on these subjects anyway. Would less be so bad? (Yes.)
Last year, I spent some time with Ahmed, 13, and Hazem, 14. Both of these students live in Cairo, but they've traveled some. Ahmed plans to design cars for BMW. Hazem was so upset about George Floyd, he drew a poster to express his concerns. I knew almost nothing about their country—only the Pyramids and the Suez Canal. There are about 200 countries in the world and many more cultures. There's no time to teach everyone about all of these places, so most students know almost nothing about most people and most countries in the world. People on earth are increasingly dependent upon one another—for reasons related to climate change, public health, and more— but we're not likely to care about those who live elsewhere if we know nothing about those people or those places. Actually, that's not quite true. Kids learn a lot from YouTube. They just don't learn much about the world from school.
Every year, the story becomes more complicated. There is more to cover. There are more ways to learn, and not all of them are school-centered. More and more, students are learning what they want to learn, in the ways they prefer to learn it.
That raises a mighty question. What must every student learn—and remember? Must every student learn about the atomic bombs that the U.S. dropped on Japan? Should they know that no country except the U.S. has ever dropped a nuclear bomb on the people of another country? Should students discuss how and why the decision was made to drop these bombs? Should they know "the Fat Man" was a plutonium-based weapon, and "the Little Boy" was based on uranium? What should they know about life in Hiroshima, or Nagasaki during the Second World War and people who live in those places today? What should today's students know about internment camps where Japanese citizens of the U.S. were warehoused, about wartime production, refugee crises, or FDR's immigration policies?
Me, I am more curious about Truman's decision to drop the bombs than I am about nuclear fission. You may be fascinated by the leap from quantum theory to world-class weaponry. That's fine—we're both interested, but each of us wants to pursue our own path. Mine may lead to comets and asteroids, and the destruction of the dinosaurs and 3/4 of the animals and plants on earth some 66 million years ago. Your curiosity may shift focus to Europe, and the remarkable Winston Churchill. We may meet up in quantum physics, at least for a while. That's fine. Each of us should be able to learn what we find interesting to make the connections that bring the stories, and our history to life.
Unfortunately, we can't do that. There's a test coming up. There is a standard curriculum. In short, somebody else has decided that Winston Churchill isn't worth much time and that FDR's immigration policies have almost none at all—impact on my family.
In short, we have a conflict. On the one hand, we have the ever-expanding Social Studies (or Science) curriculum, composed of far too many small pieces and the dim likelihood that students will remember much of it. On the other, we have the entire world and students who are becoming quite skillful as they explore their own curiosities. It's not a fair fight. It's only a question of how much longer we will prevent students from learning on their own terms, reinventing the job of the teacher to make the future possible.
Howard Blumenthal created and produced the PBS series, Where in the World Is Carmen Sandiego? He is currently a Senior Scholar at The University of Pennsylvania where his projects include Kids on Earth, Reinventing School, and extensive work on the future of learning and school for 21st-century students. Learn more: www.hblumenthal.com.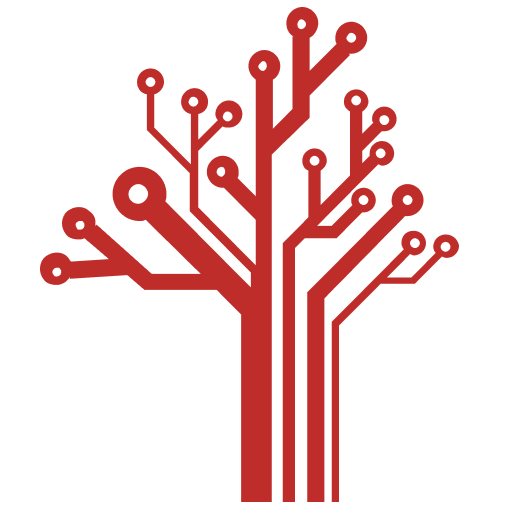 Getting Smart loves its varied and ranging staff of guest contributors. From edleaders, educators and students to business leaders, tech experts and researchers we are committed to finding diverse voices that highlight the cutting edge of learning.