6 Ways School Leaders Can Use TxLx Resources for Learner-Centered Summer Programs
Educational leaders are seeing new possibilities for summer programming due to the confluence of increasing vaccination rates, changes in social distancing requirements for schools, and the infusion of American Recovery Plan Act (ARPA) funding.
The magnitude of the current challenge is immense. In addition to creating health and safety challenges, COVID-19 has created massive disruptions, including declining enrollment and "learning loss" (with particularly concerning results for mathematics achievement), and also declines in college application rates. Educational programming has also been shifting from distance learning, to hybrid, to in-person, and back as waves of the pandemic have impacted communities. Teachers are also reporting exhaustion and fatigue as they have been adapting and learning in these extraordinary conditions.
Given the wide range of needs and the unusual circumstances of this moment, it is unlikely that a conventional summer program focused on remediation and credit recovery will be effective in engaging students for meaningful learning. So what should we do?
Fortunately, the Texas Learning Exchange (TxLx) has been developing resources to guide the development and implementation of effective learning experiences that can be helpful now and in the post-pandemic era. Here are six ways that school leaders can use the TxLx resources to support learner-centered summer program plans:
1. Set clear goals. Being clear about the goals you are trying to achieve is a critical first step to promote success. The TxLx School Instructional Supports Guide includes a section on "Whole-Child Outcomes: Redefining Instructional Goals" which provides frameworks to guide a planning process that promotes physical and emotional safety, active engagement, access to personalized learning, and academic challenge to prepare for college and career. There are also sections in the guide that promote support for staff to help manage stress and encourage wellbeing practices.
2. Engage families and community. The School Instructional Supports Guide also includes excellent suggestions to include community and families in your planning process (page 28), including:
Starting a monthly virtual town-hall meeting with a rotating calendar for topics to prompt discussion
Establishing a rotating panel of participants for leading discussions, presenting ideas and vetting questions in an open forum
Setting up a shared email address such as "[email protected]"
Using a virtual assistant for receiving transcribed phone calls
Developing a set of communication protocols to foster participation in brainstorming
Communicating examples of these and other practices from other exemplar schools
3. Manage the change process. Recognizing that these are unusual times, attention to change management and supportive leadership is particularly important. The TxLx EdTech Leadership Guide includes frameworks to guide others through the natural cycles of endings, neutral zones, and new beginnings (page 15).
4. Configure tech stacks for power and flexibility. Thoughtful and strategic integration of your core data infrastructure (Student Information System or SIS), instructional interactions (Learning Management System or LMS), and skills and content resources (Learning Object Repository or LOR) can promote efficiencies and effectiveness.
5. Leverage open educational resources (OER). OER can promote innovation and also provide flexibility for funds, allowing them to be redirected for other purposes. The TxLx OER Library includes over 250 free and open resources that are tagged by grade level, subject, and also by considerations such as dual-language support and interoperability.
6. Inspire innovative plans. The New Learning Models Library is a resource for school and district leaders to find a diverse framework of dimensions to innovate on. These models are found in various states and cities across the nation and include innovation opportunities that are not district specific but instead are school or program based and can serve as inspiration as districts and schools start their innovation strategy. As an example, Odyssey STEM Academy in Paramount Unified School District uses a place-based learning model and then validates learning through student-led conferences and portfolios where educators provide narrative feedback tied to whole-child outcomes.
This is a time to reframe our context and shift to a spirit of possibility. Let's move away from "learning loss" and think about what we can do with "unfinished learning." Instead of remediation, let's orient ourselves to acceleration and getting a jump start on next year.
We encourage you to stay connected as the TxLx project continues to facilitate the sharing of resources, solutions, and best-practice models with districts to ensure students succeed despite these unprecedented times ahead. Together, we can create a new and better normal to ensure that our students are well-prepared for success now and in the future.
For more, see:
---
Stay in-the-know with innovations in learning by signing up for the weekly Smart Update. This post includes mentions of a Getting Smart partner. For a full list of partners, affiliate organizations and all other disclosures, please see our Partner page.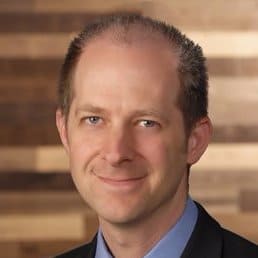 Devin Vodicka is an award-winning superintendent and educator and Chief Executive Officer at Learner-Centered Collaborative.