Virtual Immersion: How to Make the Most of a Virtual Space
Over the past year, we've had to adjust so much of our personal and professional lives. People who may not have used a lot of technology have found themselves using it for nearly every part of their day for work and personal life. With limits placed on so much of our daily lives, we had to adapt, grow and persist throughout the many changes we experienced in how we communicate and connect with others. Technology already played such a big part in our everyday lives and in the past year, through technology we have been able to keep schools going, to keep working, to access essential items that we need for our homes, and probably the most important, to stay connected with family and friends.
We saw and experienced an increase in familiarity with using video conferencing tools like Google Meet,  Microsoft Teams, Zoom, or the many other options that are out there for connecting us with others in the same virtual space. We relied on these tools during our sudden shift to remote work and learning to be able to teach, learn, work, and connect. Businesses found new ways to survive and thrive in what was definitely a challenging time and have emerged with new ways to work, creating even more opportunities for collaboration and the knowledge that we can persist when met with challenges, we need to simply explore new ideas and innovate in our practice, regardless of our work.
These spaces were not only beneficial to educators and the world of work. Thinking about the activities that we enjoy like spending time with family and friends, traveling, engaging in activities from conferences to concerts, these technologies created a means to find some normalcy amidst uncertainties.
Impact on education
Last year, there were a lot of missed opportunities. We saw high school graduations, academic ceremonies and sporting events carried out through unconventional means. Schools held graduations at drive-in theaters, held band and chorus concerts through live streaming or meeting platforms so that families could join in.
When schools first closed last year, my school was not using a specific platform like Microsoft Teams, and so I used Zoom to connect with my students and try to keep some consistency in what was a very inconsistent time. This year, we are using Teams which works well for creating a space where students feel more connected and can collaborate. But even with tools like Zoom or Teams, we don't truly get the feeling of being in the same "space." This is where I believe that the web VR tools can make an impact.
Web VR makes it possible to experience virtual reality from right within our internet browser. With Web VR, everyone can experience virtual reality without needing a specific device or even a headset. My initial experience with Web VR was through some experiments for playing games that I tried with my eighth-grade students in my STEAM course. There are many Web VR options out there that can be used for education, work, or even to explore a different way to connect with families and friends. For anyone looking to explore virtual reality meeting spaces, depending on your role or the grade level that you might teach, several of these might work. While not all of these might be a good fit for your specific purpose, it's good to know that there are several options out there that we can try, if only to explore something a little, and promote a discussion with our students about the potential impact of these technologies.
Here are four options that I have been exploring. Some of them are easy to get started with and the ones that I used with students didn't require much instruction from me at all. I was learning from them faster than I probably could have taught them how to interact in the spaces.
1. InSpace Chat. The most recent one that I tried was InSpace, which I learned about after joining in a conversation about the future of education. Thinking about the future, I'm always interested to learn what opportunities these tools might bring and what we can provide for our students. With InSpace Chat, you can sign up for a free 2-week trial and set it up to use it with one class with breakout rooms or set up an event that has four different rooms. You can set different backgrounds in the rooms, screen share, play a YouTube video, have a chat, and more. As you move closer to people in groups or in the room, you can actually have a conversation, which I think this takes it to a higher and more impactful level than using some of the traditional conferencing tools. I created an account, got started very quickly, and was impressed with what it offered.
2. Mozilla Hubs. With Mozilla, you create a virtual meeting room. You have an avatar to represent you and can interact with students or with other educators, in a way that is different from being in our standard class or school meetings. It is a space where 3D objects and other content like PDFs and videos can be shared. What I like about this also is that for anyone who prefers to not have the camera on, they can be represented by an avatar and be involved in a class but in a more visually engaging way. You can even upload images or take photos with you and the other  "people" in the space. It was a fun experience with my eighth graders.
3. Kumospace. I've heard about a lot and dove into trying Kumospace as well. With this, it's not specific to education but you can create a customized space for use as a library space, for businesses, for gatherings in places such as a rooftop restaurant, and other spaces that enable you to feel like you are meeting in a more authentic way because of the background. Choose from the different backgrounds available and be able to feel like you are meeting in a real classroom or in an office, it just gives it a different experience With spatial audio, you can have clear conversations with others, and with the live video feed through your avatar, be able to see and interact with others in a more engaging way.
4. Frame VR.  Probably the most complex but again as with the other options, it does not take too long to get started or at the very least, to experience what it offers. My first time exploring this was with my friend Jaime Donally. Frame VR enables you to design a more immersive space for collaboration that can be experienced through your web browser, desktop computer, mobile devices, or using a VR headset. In "Frame", you don't need to download any app and you can simply share a link with others to join, and do a presentation which includes sharing a whiteboard or screen sharing, engaging in conversations, and more. With the photospheres, you can provide virtual field trips or tours. You can also import and play audio files that those who join in can hear.
With each of these options, you want to learn more about the options and of course, make sure you can use these depending on the grade level you teach. The best we can do is inform our students about these tools because they may need to learn or interact in one of these web VR spaces. To best prepare students for the future, we need to give them experiences that will likely be part of their future in education or in the workforce.
For more, see:
---
Stay in-the-know with innovations in learning by signing up for the weekly Smart Update.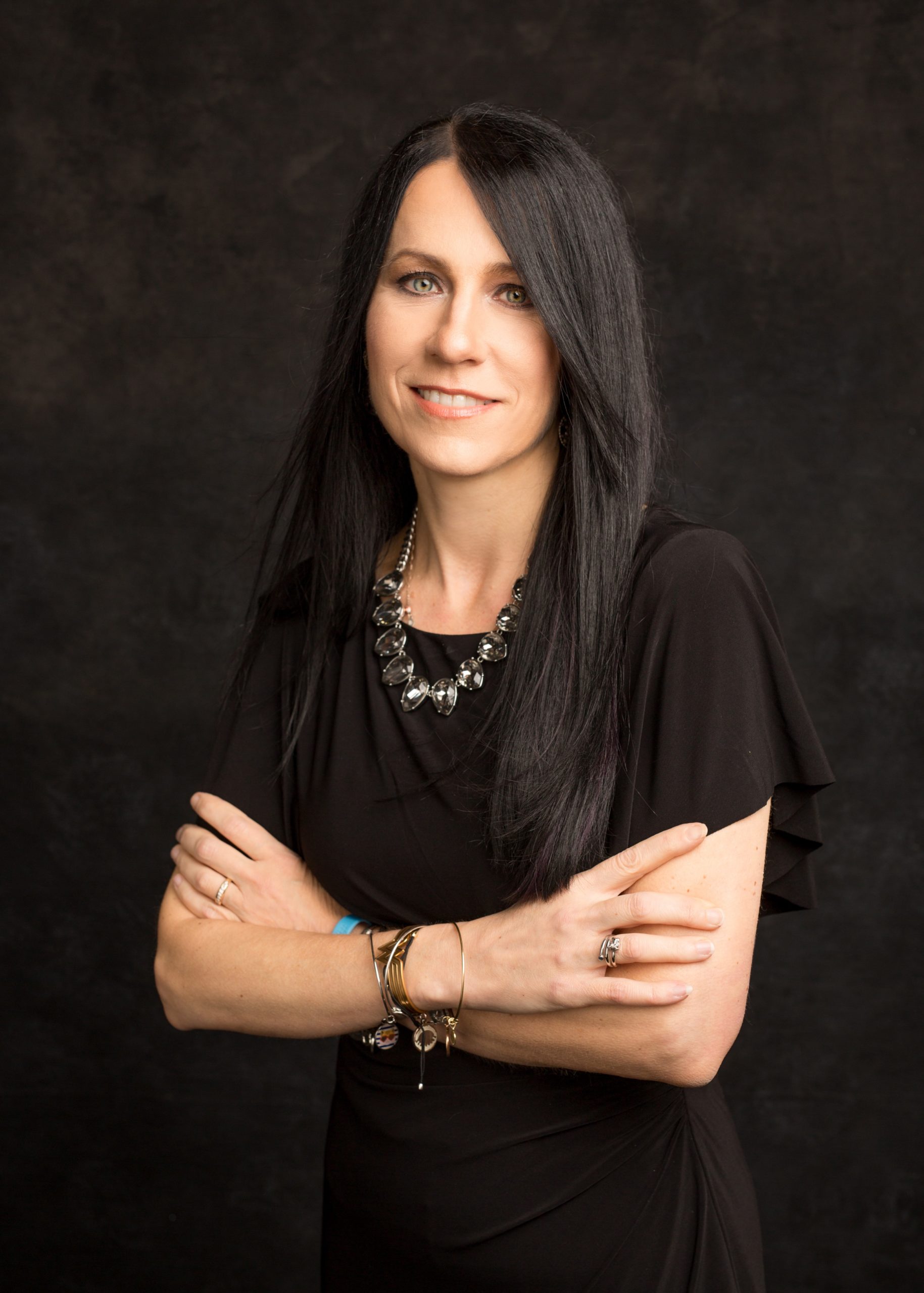 Rachelle Dené Poth is a Spanish and STEAM: Emerging Technology teacher at Riverview High School in Oakmont, PA. Rachelle is also an edtech consultant, presenter, attorney, and the author of seven books, her most recent Things I Wish [...] Knew includes stories from 50 educators. Rachelle is an ISTE Certified Educator. Follow Rachelle's blog at www.Rdene915.com.