It's Time to Reimagine Our Accountability Systems
By: Dr. Remy Washington
Almost a year ago, when we sat behind our computers in mid-March and galvanized district and campus leadership, teachers, and our families to push through the pandemic, we had no idea that these would be our first steps in reshaping how we facilitate teaching and learning for the many years ahead. As superintendents and network leaders, we sit on the balconies of our districts and have the privilege of having a holistic view of how we ensure that we are preparing our students for successful futures. We hold this responsibility with great care and have experienced a period of rapid change, innovation, and iteration. We have become wiser about what it takes to ensure that our learning communities are safe, inclusive, and ensure the balance of the academic press and care for our teachers and students.
As we have had to allocate resources more broadly to ensure that we can live up to the needs of our stakeholders during the pandemic, it weighs heavy on our collective conscience, the need for us to expand our aperture when it comes to how we evaluate our efficacy as school districts. Today, our communities are demanding that our curriculum is culturally relevant, our students have raised their hands to say they need help to adjust to this new way of learning and making sense of living through a pandemic, and our families continue to request resources to ensure that their students have what they need to access and thrive in learning in our current learning environment. This has forced us to redefine what it takes to provide high-quality learning experiences for our students. Moreover, it has forced us to redefine our definition of success for the end of this school year. We find that basing how well we did during the 2020-2021 school year off of narrow student outcomes on a standardized test will not in any way, shape, or form speak to all of what we have accomplished this school year; which has to make us wonder if, in the past, basing our success solely off of student academic outcomes really spoke to our impact on preparing students for their post-secondary college and career options.
What We Measure
When thinking about my own network, the pandemic has forced us to peel back the layers to understand why we see disparities in academic outcomes for students in different demographic groups. Depending on the size of a particular demographic group, their academic outcomes are often masked by the majority group and can often be overlooked. As we began to investigate further, we realized that some other indicators and measures allowed us to triangulate data points (e.g., attrition, attendance, course performance, academic outcomes, and well-being) to isolate the root cause and take action. We were just fortunate to have a robust set of data and the ability to disaggregate and test our hypotheses in order to take action to improve the learning experience for this group of students. This led us to conclude that we need to examine multiple data sets to assess our strategy around improving the comprehensive student experience in our schools. We know that we need to be able to assess our connection to families and students, have a regular pulse on student well-being, and have a way to monitor academic performance that includes but is not limited to standardized test outcomes if we want to be held accountable to meeting all of our stakeholder needs.
What We Report
As district leaders, we all want to ensure that our schools are places where students from all backgrounds can access a high-quality learning experience. To that end, we know that it requires us to design our schools to have comprehensive school cultures that lie at the foundation of effective teaching and learning. However, our current school accountability systems do not provide any information into what underpins a rich learning environment. Imagine a world in which our school principals could see all of the efforts they put into their continuous improvement planning process represented on their yearly accountability report from the state. That may include information around their attendance rate, their exclusionary infraction rate, their parent, teacher, and student school culture ratings, student well-being data, alongside their academic outcomes. One could envision such an accountability system being a measure of a school's health. A more comprehensive yearly check-up on multiple measures could represent the strength of the school's lifeline for school leaders and their communities. This yearly report would serve as a tool similar to how a car driver leverages their dashboard to ensure that the car operates at its full capacity and informs the driver when something is malfunctioning and a specific problem needs to be addressed immediately as it will impact the overall performance of the car.
When we are no longer living through a pandemic, this need for multiple measures to assess a school's health will remain the same. If we are to keep the same accountability system that is predominately tied to student outcomes, it is the equivalent of us closing our eyes and pretending not to see the cracks in our schools' foundations that if we do not continue to shine a light and address them will continue to undermine our impact. To that end, we as education leaders must take advantage of this crisis and begin engaging with our school boards and state and national legislatures to revisit, review, and revise our state school accountability systems.
For more, see:
---
This blog is part of the TxLx Reimagining our Assessment Practices series. Teachers and administrators throughout Texas participated in our Design Sessions to identify challenges and highlight promising practices. The goal of the Texas Learning Exchange (TxLx) project is to generate iterative resources focused on equity, access and continuity of instruction.
Dr. Remy Washington is Chief Academic Officer at Uplift Education, the largest charter school network in the Dallas/Fort Worth region serving nearly 21,000 scholars on 21 campuses and with 43 schools.
Stay in-the-know with innovations in learning by signing up for the weekly Smart Update. This post includes mentions of a Getting Smart partner. For a full list of partners, affiliate organizations and all other disclosures, please see our Partner page.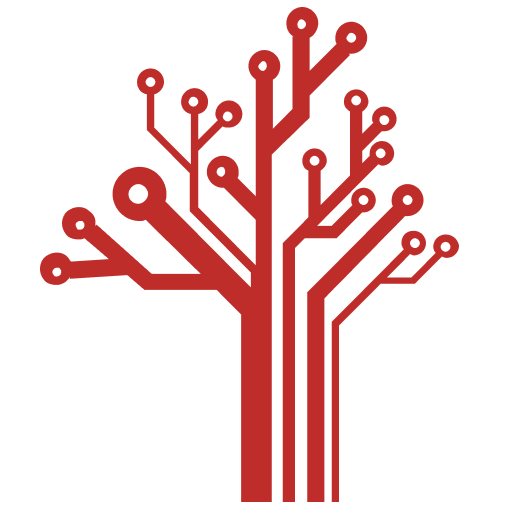 Getting Smart loves its varied and ranging staff of guest contributors. From edleaders, educators and students to business leaders, tech experts and researchers we are committed to finding diverse voices that highlight the cutting edge of learning.