How High-Schoolers Launched a Start-up to Reduce Social Isolation in Seniors
By: Amod Daherkar, Niharika Dahal, Blake Reid & Cameron Carlson
Who would have thought that an off-hand comment made during class would lead a group of high school kids to develop an app; launch a successful start-up; win $12,000 in a national "Shark Tank"-type pitch competition; and, most importantly, find a way to make older Americans feel less isolated, particularly in the era of COVID-19?
Believe it or not, Walkthru started because of Cameron Carlson's great-grandmother.
In September 2019, we became teammates in Uncharted Learning's year-long INCubatoredu entrepreneurship course at Vista Ridge High School in Austin, Texas. Our assignment was to identify a challenge in our local community, then figure out a way to solve it by creating a product or a service. At the end of the school year, we would explain our solution to investors—and hopefully convince them to give us enough seed money to bring it to the marketplace.
All of our early ideas centered around virtual reality (VR). We had considered creating an app that lets VR users control drones to give them a look at other parts of the world—a good idea that proved logistically impossible. Then, during a morning meeting in November, Cameron mentioned how much his great-grandmother in California loves watching the History Channel. Because of her age, she's not able to travel and explore the world, he said, but watching those shows makes her feel like she's visiting exotic places.
Our mentor, Brian Fitzpatrick, suggested we consider combining the two ideas. And so began our research, which like all parts of the INCubatoredu course, is just part of the homework.
Did you know that more than 1.2 million American seniors live in retirement communities? We learned that for many of these older Americans, social isolation is a serious health risk—a silent epidemic, they call it. The Centers for Disease Control and Prevention says loneliness can cause seniors to experience increased risks for heart disease, stroke, hospitalization and even death.
That got us thinking: Are there more seniors out there like Cameron's great-grandmother who still have a sense of curiosity and wonder about the world, but lack the physical ability to act on it? What if we created a business that could transport seniors beyond their secluded environments—if not physically, at least virtually—to bring back memories, spark emotions, and engage them in the world?
So over the next few months, we developed Walkthru, which leverages VR to transport seniors to Paris, London, Hawaii, the Maldives, and beyond.
Our plan was simple: Video platforms such as YouTube contain tons of 360-degree video content. But without VR goggles, viewers don't get the full immersive experience. We would partner with the content creators to give their videos free exposure on our app, which we would pitch to retirement communities in the Austin area. Residents could download the apps on their smartphones, then watch the videos with VR goggles we'd supply.
Think of Walkthru as a swimming pool of curated content.
We were beginning to market the app to retirement communities when the COVID-19 pandemic hit. The directors we spoke to made us realize that giving seniors a sense of connectedness would become even more important in the coming months, as senior centers were closed off to visitors.
The results of our startup—what basically began as a class project in entrepreneurship—have been nothing short of amazing. Today, Walkthru offers more than 350 immersive tours with a 4K resolution. We have more than 850 beta users in three states. And we've been available in app stores since July and are in the process of making our app more widely available. Since we can't go into the communities to teach residents how to use the technology, we made videos and pamphlets that provide instruction.
Our INCubatoredu class may have ended in the spring, but Walkthru will continue on as a thriving enterprise, still managed by the same group that created the idea. The rave reviews we've received from retirement community residents inspired us to consider other potential customers for our app. We're hoping to expand Walkthru to oncology centers, dialysis clinics and other places where patients are forced to wait while receiving lengthy treatments and would benefit from a little escapism.
This fall, we won $12,000 in seed money from the INCubatoredu National Pitch Summit 2020, which we will spend on server space, patent and legal fees, marketing, and other costs related to our business. Our team also received one of the city of Austin's Grants For Technologies Opportunities. And we're an official member of Startup with IBM.
But perhaps the best endorsement came from Tina Bertelle, a certified dementia specialist, who said that "Walkthru is transforming the world of retirement."
Everyone can make a difference.
For more, see:
---
Amod Daherkar – I am the Executive Director at WalkThru NFP and a 12th grader at Vista Ridge High School. In addition to my work at WalkThru NFP, I also work as a Legal Assistant at Massingill Attorneys & Counselors at Law, PLLC and enjoy participating in the speech & debate community and local government activism. I plan to pursue a business education after high school.
Niharika Dahal – I am in charge of Residential Training at WalkThru NFP and help coordinate demos and maintain close connections with our activity directors in the retirement communities. In addition to being a 12th grader at Vista Ridge High School, I spend most of my time volunteering for community based organizations and am a Vendor and Media Marketer for Kala's Kuisine.
Blake Reid – I am the Chief Financial Officer and Social Media Manager of WalkThru NFP and run the finances and social media accounts for the organization. I'm a senior at Vista Ridge High School, where I play 3 varsity sports and am the National Honor Society President. I hope to attend the United States Naval Academy after high school.
Cameron Carlson – I am the Chief Marketing Officer and give creative input to the WalkThru NFP team where it is needed. I am also a senior at Vista Ridge High School where I enjoy playing and making music. I'm a social media influencer in my free time and being a comedian would be my dream job.
Stay in-the-know with innovations in learning by signing up for the weekly Smart Update.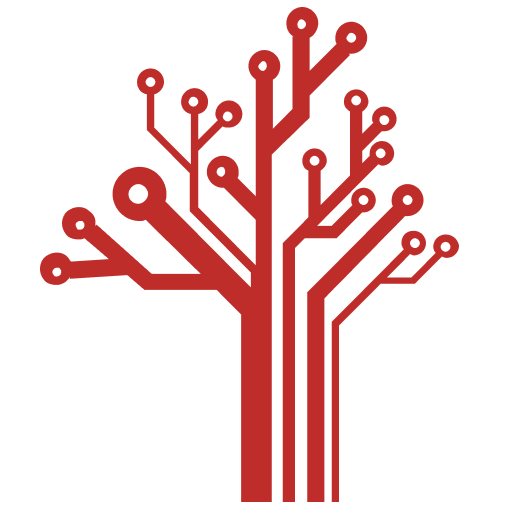 Getting Smart loves its varied and ranging staff of guest contributors. From edleaders, educators and students to business leaders, tech experts and researchers we are committed to finding diverse voices that highlight the cutting edge of learning.