Beyond the 4Cs: Empowering Youth in the 21st-Century
By: Connie Liu
High school students in Project Invent meet with Jimmy for the first time to hear his story of becoming blind.
Jimmy was in his 20s when he became completely blind. A few months later, he met with a group of high school students to share his challenges. He faced a problem: veering. Since becoming blind, he had started to walk at an angle, and cars wouldn't see him. He'd been hit by cars — twice.
What happened next transformed the classroom. These students suddenly had a problem that they couldn't stop working on: it kept them up at night, it had no predetermined answer, and it could make a real difference. They came up with Stria, a smart belt to help blind individuals cross the street safely.
An early prototype of Stria (top) alongside a more refined version of the same product (bottom).
As teachers, these are the real-world success stories we hope for in students. We hope school will prepare students with the resilience and confidence to solve challenging, important problems in the world. We dream of a future where all students take action, care about others, and pursue learning for the sake of learning, not for a grade. These are the mindsets that will prepare students for success, no matter what future is in store for them.
But too often, the traditional education system doesn't allow for the type of learning that would result in these types of graduates. Instead, schools focus on memorizing facts and bubbling in answers, hardly a recipe for sparking excitement, curiosity, and action.
With the growth of the 21st-century learning movement, many educators now look to the 4C's framework for the skills that are most important for student success. As opposed to the 20th-century 3 R's framework that purported reading, (w)riting, and 'rithmetic as the three most important skills for students to know, the 4C's indicate communication, collaboration, critical thinking, and creativity as the principal components of a 21st-century learner.
The 4C's of the 21st-century student.
However, it's uncertain how to build a lesson plan around such intangible skills. At Project Invent, we've been prototyping and iterating to build the curriculum for the 21st-century for the past few years. As a team of former classroom teachers, we know the realities of lesson planning, classroom management, and sparking student curiosity. After years of testing, prototyping, and redesigning, we found that the key to empowering students is invention.
Through inventing, students get the opportunity to tackle important, unsolved problems. Invention gives them a greater purpose for learning and challenging themselves with new skills. In our program, students solve problems that they are passionate about. Students tackle everything from wheelchair accessibility to drowsy driving, all while still in high school. Our goal is not to make sure every student becomes an inventor, but to empower every student as a fearless, compassionate problem solver.
By inventing, students not only gain engineering skills, but also important skills in critical thinking, communication, collaboration, and creativity. With a national cohort of teachers leading invention in their classrooms, we wanted to document how the best teachers created classroom environments that fostered 21st-century skills. We conducted dozens of interviews, observations, and focus groups with educators to codify the teaching practices that led to the student skills we care about. We noticed patterns in how the best teachers led their classes. Expert teachers would take time to intentionally celebrate failures, bring the real world into their classroom, and never lower their expectations. They understood that a rapidly changing world required a rapidly changing classroom that didn't involve a teacher lecturing all day.
To codify our observations, we published six teacher practices that catalyze six student mindsets that define the modern-day classroom.
When we think about Project Invent, the inventions are not our primary product: these skills and mindsets are. Our secret sauce lies in our ability to build a program where teachers completely change how they teach. Rather than the traditional format of lectures from the front of class, the Project Invent classroom is collaborative (be a co-learner), open-ended (leave room for exploration), and real-world (push to the next level). We're defining the future of learning.
We've now trained teachers from around the world in how to translate these teacher practices into student mindsets, through invention. Here's a deeper dive into each of those elements.
Teacher Practices
Student Mindsets
Schools too often only prepare students to memorize facts and bubble in answers. By transforming teacher practice to be more student-centered and real-world, students will get the on-the-ground experience of solving some of the most pressing challenges that face our world today. There is nothing more valuable for our students to learn.
We designed our free Project Invent curriculum around these practices and mindsets, providing resources and over 30 activities for teachers to design projects where they are not the expert (Be a Co-Learner), that allow students to fail safely (Make Failure OK), and that have students share their work to the public (Push to the Next Level). Our yearlong fellowship is an additional opportunity for teachers to deepen their expertise in these six practices with actionable feedback.
We're passionate about building a better education, and we welcome feedback on these mindsets and practices. As an organization built on design thinking, we are perpetually in beta.
These mindsets are part of our organization's culture, whether staff, teacher or student. For the team that worked with Jimmy, they embraced our six mindsets every step of the way. They showed the resilience, ambition, curiosity, empathy, creative confidence, and agency that led to Stria. Let's create a future where all students are empowered to do the same.
For more, see:
---
Connie Liu an engineer turned teacher turned entrepreneur. She is recognized as Forbes 30 Under 30 in Education and runs Project Invent to inspire high school students nationwide to invent technologies that make a difference.
This post was originally published on Medium.
Stay in-the-know with innovations in learning by signing up for the weekly Smart Update.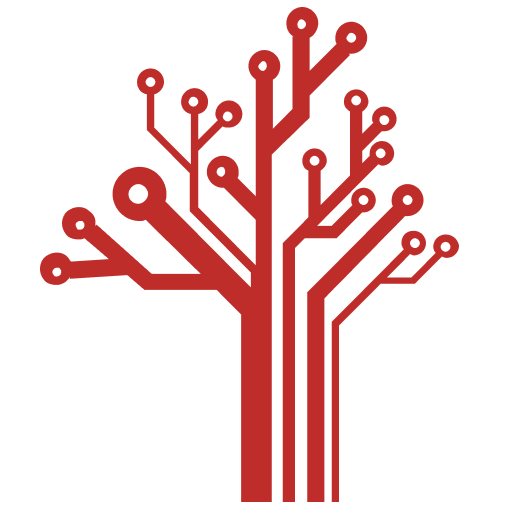 Getting Smart loves its varied and ranging staff of guest contributors. From edleaders, educators and students to business leaders, tech experts and researchers we are committed to finding diverse voices that highlight the cutting edge of learning.