Connecting Classroom and Community: 7 Strategies to Try (even virtually)
By: Kyle Conley
We know that last spring left many of our students in crisis and this fall is our chance to reconnect with them. This is the moment when our students need our reassuring presence (even virtually) and the chance to lose themselves in learning experiences that speak to their whole selves. This is the time to lean into the challenges of delivering deeper learning remotely.
Here are 7 ways to ensure your students connect their learning with themselves, their community, and the content in your classroom.
1. Set a PBL goal for yourself. I get it; it's daunting to think about how to take what you know about PBL and apply it to your virtual classroom. But daunting does not mean impossible. Similarly to the way we set achievable goals for our students, consider taking small steps toward adapting the 7 Project Based Teaching Practices into the virtual realm. For example, aim to ensure you create an opportunity for students to share an authentic product at the end of a project. Consider giving students an opportunity to bring their solutions to life by presenting them and taking action. Need inspiration? Take a look at this beautiful public service message that NYC Middle Schooler Amir Powell created after studying the impact of climate change. His video gives life to his learning and empowered him to take his message forward.
2. Find a supportive partnership. The resources you need are available, if you know where to find them. This is a great time to explore virtual professional development. Schools around the country are forming partnerships with external organizations that can take on some of the burden of logistics and professional development around PBL. PBLWorks is offering workshops for the new school year launch and Citizen Schools offers bespoke professional development with hands-on STEM projects. Don't be afraid to advocate for programs and partnerships that you value and have demonstrated impact.
3. Check your mindset about SEL. Learning this year is not going to be about content standards only. Research, and our own experiences, warn us that students are processing a deep sense of loss after being isolated from friends and activities this spring. As teachers, we need to be ready to support our students by ensuring that they have the skills and space to rebuild their confidence and sense of place in the world. As we develop our lessons, we know we don't need to choose between rigorous academics and SEL, but instead weave them together for a lesson that will change the way students see the world. Organizations like CASEL offer a wealth of ideas and resources for you to try in your classroom to ensure learning goes beyond just academic content.
4. Build strong relationships. Your students are looking for connections as they return to learning. The time you take to build those sacred relationships will allow students to feel safe and take risks in their learning. Even in the best of times, students need to know you care about them and their success; so as this school year launches, take the time to really get to know your students. Hot tip: building relationships with their families is more important than ever, too! Hosting a virtual meet-and-greet that offers clear tips for supporting at-home learning will ensure expectations are clear. Class Dojo, or other virtual updates, go a long way to bridge the divide between home and classroom.
5. Invite in career mentors. A classroom volunteer is no longer just a sweet retiree that can help organize your files. Today, teachers are inviting career mentors into their classrooms to support the content of their students' projects. In the case of Ms. Castor, she invited Harvard Climate Scientist Ted Amdur to come work with her students. The result was a group of students inspired to explore climate science as a potential career path and Mr. Amdur leaving "with renewed joy for what he is doing as a scientist." Inviting career mentors into your classroom is even easier in a virtual setting as volunteers from around the world can easily engage with your students on a virtual learning platform.
6. Choose relevant lessons. Give your students the agency to give input and add context to any project you choose. When Ms. Castor's students in Boston were learning about climate science, they instantly made connections to the 2020 Australian wildfires and tornadoes in Tennessee. At this link, you can watch her share her students' creative solutions to prototype a hair tie with embedded survival materials! Such creative problem-solvers!
7. Elevate student voice and learning. In person or in a virtual classroom, your students have plenty to say. They thrive from sharing lessons they learn or when their work is published or presented publicly. By providing students an opportunity to teach others about what they have learned, we are helping our students create a growth mindset and feel empowered to try new things and approach challenges with confidence. Student leadership is navigating some of the biggest global challenges of our time like climate change and racial equity. With intentionality, we can facilitate opportunities for students to build that leadership voice and build their self-confidence.
Last spring left us all scrambling to adapt to a learning environment that erupted under our feet. It was hectic and unpredictable. As we look to the fall, we can safely say it looks hectic again. However, I am optimistic that by forming intentional partnerships we can ensure our students find joy and relevance in their learning.
Additional Resources:
For more, see:
---
Kyle Conley is the Vice President of Impact at Citizen Schools. Follow the org on Twitter at @cschools. 
Stay in-the-know with innovations in learning by signing up for the weekly Smart Update.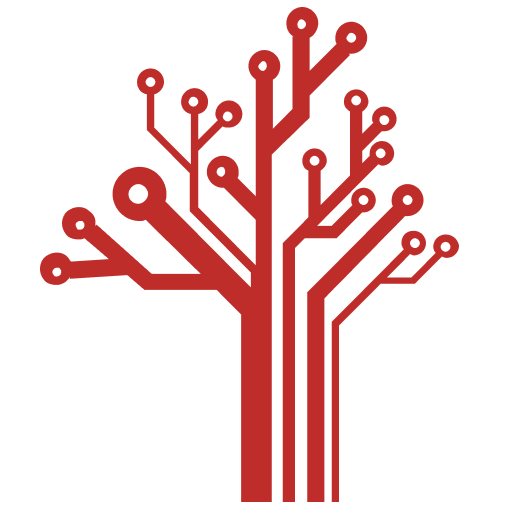 Getting Smart loves its varied and ranging staff of guest contributors. From edleaders, educators and students to business leaders, tech experts and researchers we are committed to finding diverse voices that highlight the cutting edge of learning.