4 Ways Leaders Can Support Teachers In Challenging Times
With many schools starting the year all remotely online, many teachers are looking for support from their leaders. Certainly, leaders can be offering various professional learning options for teachers who want to expand their skills, ideas, and pedagogy for high-quality online learning. But additionally, what can leaders continue to do to support teachers during not only the online school situation but throughout this pandemic? Here are a few ways leaders might be able to support their teachers, while also modeling how teachers can lead and facilitate with their students:
Take Things Off the Plate
Education is notorious for adding, not subtracting. We add new initiatives, programs, technology, standards, assessments, expectations, and events rarely without taking anything away. Naturally, teachers need – and even want – expectations. Think about the stress level of teachers starting the school year with so many unanswered questions. How powerful could it be in so many ways to take things away? Last spring, while the entire country was in distance learning all online, we witnessed large, previously immovable objects be removed. Think about how quickly states, districts, county offices, and others let go of standardized tests and scores. We watched as higher education put temporary, if not potentially permanent nails, in the SAT/ACT admissions process. So, what if leaders examined many of the things that are often viewed by teachers as compliance – submitting lesson plans, unnecessary surveys, or smart goals – and gave them a rest? Teachers will be doing and learning a lot…and that's ok. But with that in mind, let's focus their time on the most important elements of learning, especially in the virtual space. If we want our teachers to connect with students regularly, support their students' social-emotional well being, and facilitate meaningful online learning, then maybe anything that doesn't directly correlate with supporting those should be benched. We might even realize that some traditional activities or lessons weren't that impactful in the first place. School is going through a forced redesign and evolution. Not everything we've known, or even held dear, will emerge on the other side. And that's possibly a good thing.
Model Everything
One of the best examples here might be the variations between synchronous and asynchronous learning. Zoom meetings have value and we do need to connect with one another in real-time. But since we are going to undoubtedly have our students working in both synchronous and asynchronous learning modes, we need to do the same with our teachers. If we're asking our teachers to do some heavy lifting in terms of thinking, designing, redesigning, adapting to new tech, we need to consider how we support their learning. More and more leaders are looking for ways to support their teachers asynchronously. Let's face it, education traditionally has been overly dependent on meetings. Indeed, meetings often circumvent or even prevent real work from taking place. Yes, let's meet and connect. But let's also model for our teachers how to use time, space, and choice efficiently. And if we're asking our teachers to go above and beyond, we need to do the same for them.
Challenge Them Take To Take Risks
This may seem counterintuitive to some. However, creativity and innovation are the means of success, especially in unchartered waters. Once we can free people up from the constraints of over-compliance, we can then unleash the individual potential for innovation. We know that learning, especially deeper learning, comes from pushing ourselves to new places, skills, and experiences. Our leaders need to be warm demanders while having our teachers be the same with our students. This is the time to try something new – projects, pedagogy, technology, feedback methods, assessments, accountability, outcomes and so much more.
This challenging period that we're in is helping us redesign learning in real-time. That redesign is going to have all of us – including students – examine what learning is and what matters. We used to discuss things like the 'zone of proximal development.' We now are hearing about 'productive struggle,' Both are good. Both are acknowledging that all learners – students, teachers, leaders – need to be challenged while being supported. Our teachers and students need lots of extra support right now. But that support can come in many forms including letting them dream up something big and then go after it. New models and best practices will emerge from this push for innovation.
Find and Share Success Stories
Educators always need inspiration. Heck, we all do right? But maybe more than ever given the multiple crises we're facing currently in our country and culture. So, talk to your team and find ways for them to share those individual stories of success they might have with individual students. This could be anything. Maybe a reluctant or reticent student finally engaged. Maybe the teacher tried to learn and practice a new tech application with their students. Maybe they launched a creative project. Whatever you can find, your job is to share it as best you can. Stories inspire us. Find the stories we all need to hear and then leverage your social media, or the school and district's social media, to broadcast the success. In doing so, you're also modeling media literacy for all stakeholders.
As one might predict, there are indeed dozens of ways our leaders can support our teachers, especially during these uniquely challenging times. However, this is a great time to examine our leadership mindsets. Focusing on what really matters should influence our approach.
For more, see:
---
Stay in-the-know with innovations in learning by signing up for the weekly Smart Update.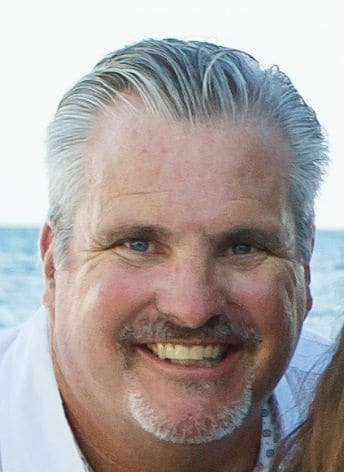 Michael Niehoff is a Getting Smart Columnist. He is a teacher, leader, blogger, and student advocate.