How To Bring a Cross-Curricular Approach to Your Instruction
By Linda R. Hixson
A cross-curricular approach to learning is an effective way to introduce students to multiple subjects and help them build critical thinking skills.
An effective transdisciplinary learning activity invites students to apply various skills while also learning about real-world applications. TGR EDU: Explore is a program from TGR Foundation and Discovery Education that supports cross-curricular instruction, and helps students prepare for college and STEM career paths. Available at no cost, TGR EDU: Explore resources include digital curriculum, interactive student experiences, educator training, family discussion starters and virtual field trips.
Consider the following example lessons and take note of how each makes a connection between students, careers and the world. Use these (or similar) activities to maintain instruction through a transdisciplinary approach.
Leverage transformative, real-world events
For students to understand the impact of multiple subjects, instruction should relate to current events. This lesson connects life science and STEM by examining the Zika virus, which shares a similar impact to the recent COVID-19 virus.
Lesson: Beating Mosquitos at Their Own Game
Students will explore how humans can use biotechnology to influence the characteristics of organisms, study disease progression and identify prevention methods. Using the Zika virus as an example, learners are tasked with challenging and applying innovative solutions.
How does this connect to…
Students?
The lives of students and their families have been roiled by the COVID-19 pandemic. By exploring the impact of Zika, students can gain a better understanding of outbreaks of disease, as well as the important roles people play in combatting them.
Over 6,000 cases of Zika have been reported in the United States since 2018. While the majority of these cases were in travelers who were returning from other infected areas, a small number of these cases were acquired in the southern United States.
Careers?
Epidemiologists study the patterns, causes and effects of diseases— particularly epidemic diseases. Epidemiologists can be medical doctors, but a medical license is not a career requirement.
Entomologists are scientists who study insects. Medical entomologists specifically study how insects affect people's health, and they may focus on a particular insect and the effects it has on society.
Pest control workers remove pests to prevent health problems and property damage. Traditionally accomplished with chemical sprays, there is a growing effort to provide green pest management to control pests with environmentally-friendly methods.
Our world?
Zika exists in countries in Africa, Asia, the Caribbean, Central America, North America, South America and the Pacific Islands. While travelers can try to avoid these areas, the citizens of these countries are continually at risk.
In 2016, the World Health Organization declared Zika Virus a Public Health Emergency of International Concern. In doing so, it hoped to create a call to action for researchers worldwide to develop vaccines and treatments.
Highlight the impact of student contribution
Conceptualize how classroom lessons extend beyond a single subject by illustrating how students can contribute to their communities. For example, citizen science relies on the academic observations and data collection practices of the general public.
Lesson: Entomology Explorations
Students will walk through the classification and collection of insects, where STEM plays a major role. Your class will learn about citizen science projects and experience how they can be powerful tools in helping scientists and entomologists answer important questions involving insect populations around the world.
How does this connect to…
Students?
Scientists have discovered that the populations of many species of bees in the United States are in rapid decline. By teaching students about the ecological importance of bees and other insects, students will have the opportunity to use scientific inquiry to contribute to ongoing scientific studies on insects that live in their own backyards.
Careers?
Entomologists

 

in all branches of the military protect troops from attack by insect pests, especially ones transmitting infectious diseases.
Molecular Geneticists at agricultural companies develop disease-resistant crops and livestock. Some provide forensic analysis for law enforcement agencies.
Formulation Chemists design and develop crop protection products, including fertilizers, soil conditioners and pest control methods.
Agronomists

 

advise farmers, research firms, government agencies and environmental organizations on soil and land management, nutrient and water needs, pest control and minimizing environmental impact.
Our world?
Insects in their native habitats are key pieces to a healthy ecosystem. They function as pollinators and food sources for many other species. When insects are introduced to a new habitat by humans, insects can become invasive and decimate other species. Just as other species do, humans depend on insects for many of the food products we consume every day and the balance in natural areas that we enjoy.
Encourage critical thinking
Being able to successfully evaluate a variety of materials and think critically is essential to success in education, work and life. For this activity, students will collaborate with one another to investigate a claim, conduct research, collaborate with peers and ultimately reach a conclusion.
Lesson: Magnetic Migration
This lesson that incorporates English Language Arts, Life Science and STEM, guides students to work together to investigate the claim that animals use Earth's magnetic field to navigate.
How does this connect to…
Students?
No matter our age, we have a responsibility to take care of our planet. Climate change is beginning to affect many aspects of life on Earth, including animal migration as animals seek more ideal living conditions in different areas. It's the responsibility of all generations to take care of the Earth through strategies like conserving energy, recycling, using green transportation methods and eating less meat in order to leave the smallest footprint possible.
Careers?
Zoologists study animal species and are involved in a range of animal-related work, including conducting research, analyzing data, educating the public, ensuring animal welfare and leading conservation efforts.
Geographic Information Specialists analyze data such as satellite images that they obtain from geographic information systems. From this data, they may create maps of geographic areas, analyze it for scientific purposes and/or track wildlife.
Our world?
Earth's magnetic poles have switched repeatedly over hundreds of millions of years, each time reversing Earth's magnetic field. Living things rely on the magnetic field that surrounds Earth. It protects us from ultraviolet radiation, helps us tell direction and animals use it as a natural compass. As the planet warms and animals adapt, their behavior is changing, and they grow increasingly important to track. For example, birds are laying eggs earlier and migrating sooner. Animals are shifting slowly towards the poles in search of cooler weather. While some moves may be seen as positive, shifts also have the potential to cause larger problems.
Connect the classroom with careers
Challenge students to visualize themselves in a STEM career while emphasizing the variety of roles that it can lead to.
Lesson: City Planning for Biodiversity and Our Future
Taking on the role of a career related to civil engineering, students will apply engineering, science and math concepts to design and present a proposal for a community space. Through a presentation, students will explain their design, justify their decisions and do their best to convince the "city council" to choose their proposal.
How does this connect to…
Students?
Many classes taken in middle school and high school can help prepare students for a career in architecture and building-design. History courses build understanding of design from a historical perspective. Math and science courses strengthen problem-solving skills, in addition to developing specific career-related skill sets.
Careers?
Architects

 

create the structural design for new and renovated buildings. They must take design requests and measurements into consideration as they develop concepts for both the interior and exterior of buildings.
Civil Engineers design and oversee the construction of public works. Their projects usually involve large infrastructure like dams, bridges, buildings, tunnels, roads and railways.
Building Inspectors review projects to make sure the plans and structures are up to code and meet the requirements of local laws and zoning regulations.
Our world?
Architecture around the world tells a story. Buildings in the Netherlands were built slanting forward so furniture could be pulled up on a pulley outside the building and not scrape the exterior paint. Historical buildings help us understand a community's past, and planning for new architecture has the power to influence people's quality of life in the future.
Build college and career readiness through cross-curricular instruction
While COVID-19 has changed instruction for school districts nationwide, the importance of college and career readiness remains. Using resources like TGR EDU: Explore will help students develop problem-solving and decision-making skills with real-world applications.
It's rare that a college or career path would be siloed to one subject area – so classrooms shouldn't either? When you take a chance on transdisciplinary instruction, your students will thank you.
For more, see:
---
Linda R. Hixson is a Technology Teacher at Shenandoah Valley School District
Stay in-the-know with innovations in learning by signing up for the weekly Smart Update.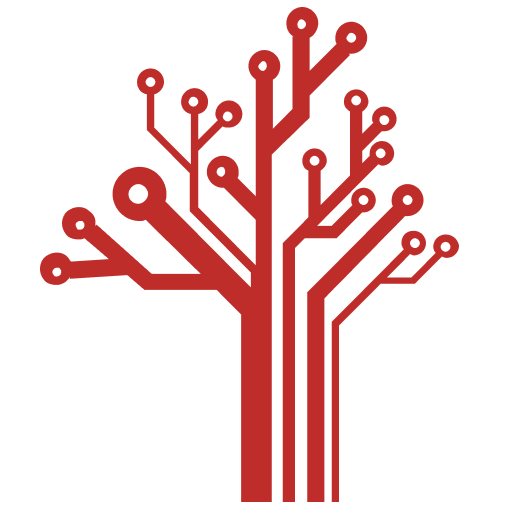 Getting Smart loves its varied and ranging staff of guest contributors. From edleaders, educators and students to business leaders, tech experts and researchers we are committed to finding diverse voices that highlight the cutting edge of learning.