Esports: Sports Continue to Play On
Due to the shutdown put in place to slow the spread of COVID-19, sports have come to a screeching halt in the world, but not at Montour School District. As social distancing guidelines remain in place, Montour's Esports team continued to practice safe social distancing through virtual Esports, and the first year team made it this spring to the North America Scholastic Esports Federation (NASEF) playoffs. In fact, it was the only team to participate this spring in sports, and it created some much needed excitement for the district.
Innovation Starts and Ends with People
As educators, we get the opportunity everyday to listen and support the most creative and curious people in the world, our students. When a group of students approached Nicole Kashmer, English Teacher at Montour High School, to sponsor an esports club; she listened. For Nicole, the decision to be innovative was personal and professional. Nicole reflected, "As a mom, that didn't allow video games to be played until my son went outside for exercise … and as a teacher that stayed abreast of the articles saying that there were benefits to gaming in the classroom … it wasn't until my son built his first computer that it all clicked for me."
Through her personal and professional experience, Nicole knew that supporting an esports program at Montour, with support from a 2020 PAsmart Targeted Grant to support diversity, equity, and inclusion, was no longer a personal interest, but her professional duty as an educator to do what is best for children. "During our first match, I watched as a handful of students worked together and had non stop 'chatter' in order to win. I truly had not felt so good about something in a long time," said Nicole.
Creating a Learning Culture
When Nicole expressed her excitement to Todd Price, principal at Montour High School, he listened and supported her and the students and together helped start an official esports program at Montour High School. Todd explains, "This student-led initiative has created great enthusiasm within our student body. I can't thank those students enough who have taken us on this journey. Their efforts have helped to bring together and connect students to their school community in a way that I never would have imagined possible."
Montour's esports coach and technology support specialist, Aidan Mulvihill, believes esports is an avenue for students to learn collaboration and STEM and computer skills through a comfortable and positive social atmosphere. Furthermore, he believes this program will give students the opportunity to collaborate with players from around the country who share similar interests creating lasting connections.
Putting Children First
For the students at Montour High School, "Video games have been something that we have always played for fun with our friends. Now we have an opportunity to turn it into something more than video games … esports. This is going to be an organization that allows for different types of students to build relationships and learn important STEM and computer skills while also competing in this common interest that was never available to us before," John K. and Josh N., Montour High School students.
When students return back to school in the future, they will be welcomed back to a state-of-the art esports arena that includes a 280-square-foot video wall, 5v5 gaming stations, coaching station, gaming chairs, and more.
According to Business Insider, esports viewership is estimated to increase between 2019 and 2023, from 454 million in 2019 to 646 million in 2023, and most projections put esports on track to surpass $1 billion in revenue for the first time in 2020, making esports no longer just a 'game.' The bottom line, esports is now a viable career and social pathway option for students because of its relevance and meaningful nature to students' lives.
For more, see:
---
Stay in-the-know with innovations in learning by signing up for the weekly Smart Update.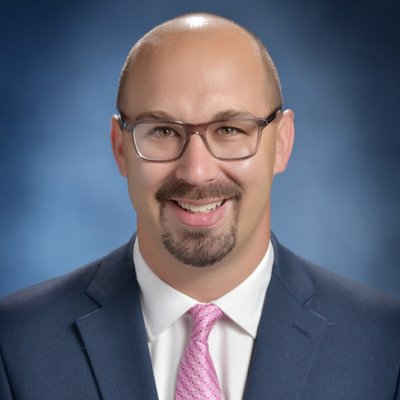 Dr. Justin Aglio is the founding senior director for the Readiness Institute at Penn State. In addition to his duties at Penn State, he is a visiting LearnLab fellow at Carnegie Mellon University, Getting Smart columnist, and a member of the Remake Learning network.