Artificial Intelligence: Growth in many sectors in light of a Pandemic
As researchers around the world work to find answers to so many questions about the Coronavirus, two things have been happening that I have noticed. One, there has been an increase in the use of artificial intelligence in the medical field, in particular with tracking the onset of Coronavirus and using AI to explore trends and devise solutions to some of the challenges that we are facing as we deal with the COVID-19 pandemic. Second, AI has also become a more common topic of discussion in the world of education, with resources shared for how to learn more about AI and many online course providers seeing an increase in enrollment in their AI programs. Why do we need to pay more attention to AI now?
Planning for the Future
There are statistics predicting that artificial intelligence in U.S. education will grow by 47.5% from 2017-2021. According to the World Economic Forum, by 2022, there will be 58 million jobs available in artificial intelligence and machine learning, however there are only 300,000 people who are currently qualified to fill those positions. In a recent article about how artificial intelligence will impact remote learning, it stated that four billion dollars will be spent on artificial intelligence in education by the year 2024. AI is estimated to create an additional $13 trillion annually by 2030. For the next ten years, AI will be on the rise, and as educators, these statistics matter because we have to create experiences for our students that help them to understand these technologies and become the creators of those that we will need in the future.
Some questions that we need to prepare to answer are: Why is there such a demand for AI? What is it exactly that artificial intelligence does and as educators, what do we need to know about the future of AI so we can prepare our students? Recently in the CoSN AI report for Spring 2020, a background of artificial intelligence with an overview of uses and considerations was provided for educators. Beyond the basic information, we also need to be aware of real-world examples of how AI is being used, who is creating the new apps and how can we connect our students with opportunities to learn more? We can leverage our current global crisis by asking students to explore on their own to find out how AI is being used, what are the benefits and concerns, and what can we learn from these uses?
Recent Developments with AI
At this critical time in the world, the benefit of artificial intelligence and machine learning is that we can take enormous amounts of data and process it much faster so that we can act upon it when time is of the essence. Another key component is that AI analyzes the data to make predictions about the future. When dealing with a pandemic, this is critical to be able to determine what the progression of this disease might be like throughout the world, the number of people, and the countries that are impacted and use the data to make predictions as to why this might be. Of course, it's important to remember that even though artificial intelligence is highly powerful and can improve or replace some human performance tasks, we still need human components to analyze the data and make ethical decisions when it comes to artificial intelligence. We must be mindful of considerations about safety and privacy and of course accuracy/reliability when it comes to transferring information.
Recent AI Developments
These are some of the most recent breakthroughs in artificial intelligence use in the world.  Some of the recent developments are related to COVID and others are breakthroughs in research and treatments related to long-standing diseases such as cancer or Alzheimer's and for mental health treatment for example.
Teaching AI for K-12. On May 13, UNESCO and Ericsson launched a "Teaching AI for K-12 Portal" which will provide a space for curating resources available to educators around the world. The benefit of this new resource is that it will create a space for anyone looking to develop a greater understanding of what AI actually is, how it works, and the way that AI can be used for good. Because this resource is focused on K-12, educators and students can benefit from the materials for developing a curriculum and getting started with AI activities in their classrooms. The first release of the platform highlights learning resources on the topic of "Exploring AI at Home." Through this space, teachers and parents can support students as they learn about AI by exploring the documents, videos, links, lesson plans, online courses and more provided in this space. The materials are currently available in five languages.
Clearview AI. A facial recognition app that has 3 billion images in its database which have been taken from social media sites and that it uses for identification. While some argue that this is a violation of privacy, the app has been used to solve many serious crimes. Facial recognition software is not new, having been around for 20 years and mostly used by law enforcement. However, in recent years it has been used increasingly and with much greater accuracy. ClearviewAI is interested in using its app to track people by analyzing them based on their likelihood of contagion and tracing their contacts that might be infected with Coronavirus. In China, facial recognition software is also being used to find people who are violating quarantine orders.
Live Hint Carnegie Learning has launched Live Hint, a chatbot assistant created in response to the COVID-19 school closures. Using the app Live Hint, middle and high school students working on problems from their Carnegie Learning textbook can receive hints to help them as they work, in the absence of being in the classroom with teacher support. Through the app, students can interact with Live Hint through video, emojis, chat, and audio, and then data is available to teachers for tracking student progress and engagement. The app will integrate with Alexa and Google Home.
NOVID. In Pittsburgh, at Carnegie Mellon University, Professor Po-Shen Loh along with a team he gathered that includes computer scientists, designers, physicists, began working on a contact tracing app for COVID-19 a few months ago. Recently, the NOVID app was approved and is now available for public use. NOVID is the first of its kind to use ultrasound technology, whereas other apps use Bluetooth. NOVID is used to follow people's exposure and does so anonymously. The app can be accessed for use now through Google Play and the Apple App Store.
MATHia is adaptive learning software, a program designed by Carnegie Learning at CMU. It focuses on using AI to provide independent learning experiences for students. MATHia recently won an award for being the best artificial intelligence solution in edtech awards. Through the program, each student has a personal math coach, which is quite beneficial for personalized learning, especially during this time, when students do not have access to their teacher in the classroom. Teachers and students have free MATHia during school closures due to COVID-19.
Telling.ai. A startup from Pittsburgh has been using AI to better understand lung health by analyzing voices. The technology used by Telling.ai could also benefit the public in dealing with the COVID-19 pandemic. The way AI works is that it would analyze the signals it receives and seek a condition to match it with. Once the data is received, medical professionals can then review the data and determine the next steps for the patient. The work is being done by a group of graduate students and researchers from the Carnegie Mellon School of Computer Science and Language Technology Institute.
It is interesting to see the variety of developments in artificial intelligence, in particular, the new apps and other resources that are being created by students in college as well as in high school. Whether students are using AI as part of a more personalized learning experience, or they are beginning to create their own apps, AI will continue to be a part of our lives now and in the future. To best prepare, we need to stay informed of the emerging trends and prepare our students with the skills and knowledge they need in relation to artificial intelligence.
For more, see:
---
Stay in-the-know with innovations in learning by signing up for the weekly Smart Update.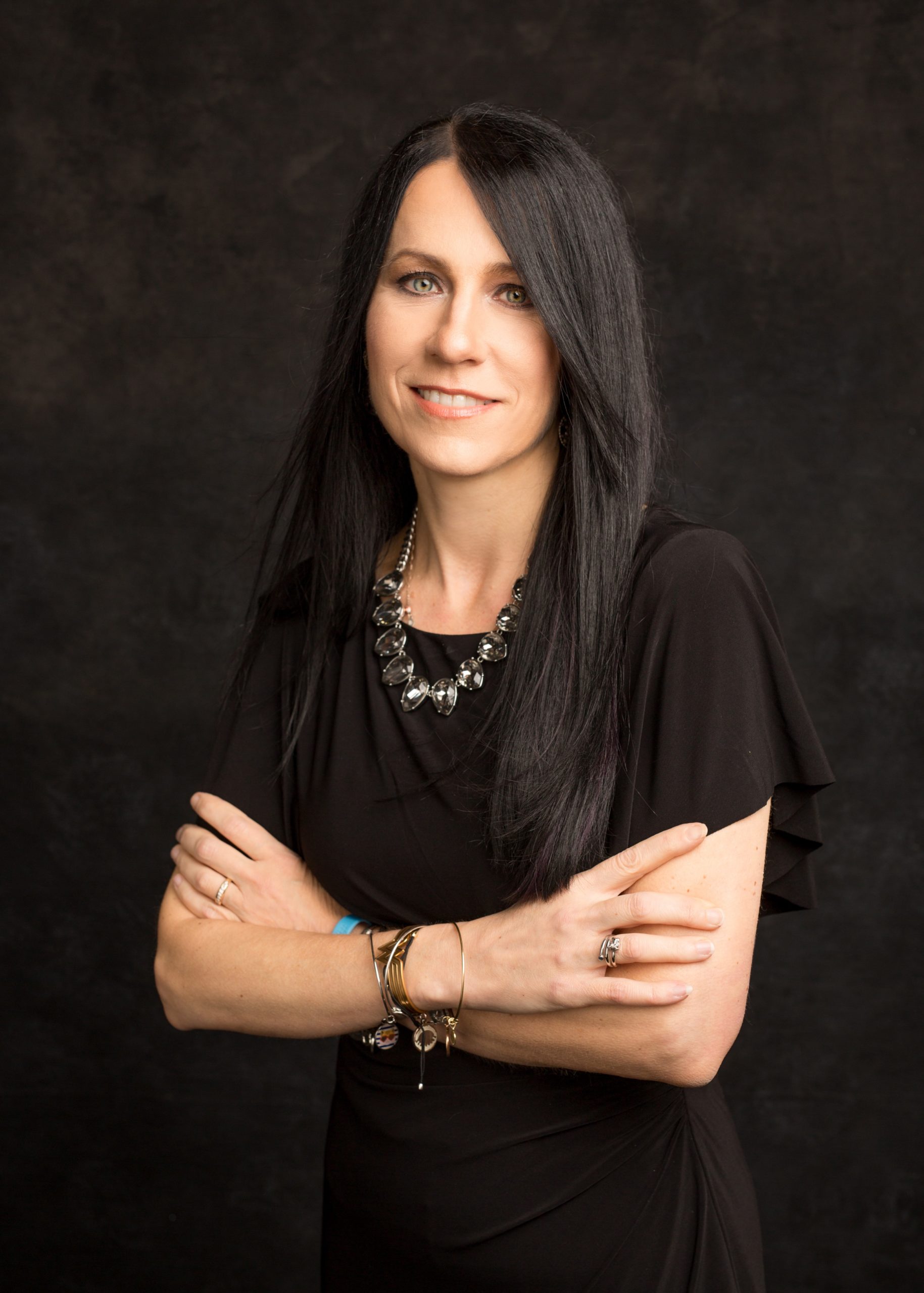 Rachelle Dené Poth is a Spanish and STEAM: Emerging Technology teacher at Riverview High School in Oakmont, PA. Rachelle is also an edtech consultant, presenter, attorney, and the author of seven books, her most recent Things I Wish [...] Knew includes stories from 50 educators. Rachelle is an ISTE Certified Educator. Follow Rachelle's blog at www.Rdene915.com.