How to Stay Secure When Teaching Remotely
By: Sam Bocetta
In the wake of the school closures caused by the COVID-19 pandemic, many teachers are learning new skills. Some of these are soft skills. Engaging students via a video link can be a real challenge, which is why we've recently written about 5 ways to enhance your teaching during COVID-19, and shown you how to engage families in distance learning.
For many teachers, though, this will also be their first experience with a new generation of learning systems. These systems offer huge opportunities but also present some risks, not least when it comes to cybersecurity. Remote working has long been regarded as a headache for cybersecurity professionals, and in an educational setting where dozens of students are logging in to the same system, this headache is compounded.
In this article, we'll explain what tools you need to keep yourself (and your students) secure when teaching remotely, take a look at the practices you should follow and then show you how to share this knowledge with your students.
The Basic Tools
First, it's important to recognize that remote teaching—and in fact, any kind of remote working—requires a few more tools than just the online learning and video conferencing software you use to talk directly to your students. Before you start to teach remotely, you should ensure you know how to securely access all of the systems that you normally use at school.
This will likely include a number of systems: your cloud storage system, the messaging applications that you use to communicate with your colleagues and students, and perhaps even accounting software that will allow you to track your hours and submit invoices. Your IT staff should be able to show you how to access and use these systems securely, and this will may include:
Using a Virtual Private Network (VPN) to secure your connection to your school's systems.
Using Multi-Factor Authentication (MFA), where you will need a second device—typically your smartphone, but sometimes another gadget—to log into systems. Make sure you know how to use this.
Perhaps a reminder to use a strong, unique password for each system, and another reminder to update these passwords regularly.
Best Practices
Once you have the tools you need, you will also need to learn to use them safely. One of the primary lessons we can learn from data breaches is that the biggest risk to IT systems is not the systems themselves, but the way that people use them. There are a few key habits and practices that you should get used to:
As we've already mentioned, one of the most important of these is to use a strong, unique password for each account you have. You can use any of the free password generators to make strong passwords, and perhaps even a password manager to help you to keep track of them.
You should also ensure that you are not logged into your personal accounts when you are working. At the beginning of your teaching day, log out of Facebook, Google, and any other system you use in your life outside work. This is called "segmenting" your network and can stop hackers from using work accounts to access your personal information.
Use a Virtual Private Network (VPN) whenever you connect to your work accounts. This is a small piece of software that will encrypt all the data you send and receive. If your school doesn't supply you with one, you can Google "VPN" and choose one that is well-reviewed.
Finally, don't forget to communicate clearly and regularly with your students so they don't get tricked into giving away their own details. You can use email, or even your appointment reminder software to notify parents and students as to when and "where" lessons will take place.
Helping Your Students
These tips should keep you secure, but you should also consider sharing them with your students. Cybersecurity can, in fact, form the basis of great lessons: not only does the subject touch on technical, STEM-based subjects, but you can also use these lessons to talk about the importance of privacy, security, and critical reading. All while ensuring that your students stay safe online.
For instance, just as you will be using a VPN to secure your connection, you should ask your students to do the same. This will naturally lead into a lesson on how VPNs work, which is a great opportunity to teach the basics of encryption, which is both a useful and exciting subject for math class. You can also teach your students how to spot the signs of a malware infection, and use this to start a class discussion about how your students can keep themselves safe online.
Learning to Learn
It might not feel like it at the moment, but the current crisis actually represents a huge opportunity for educators. The post-pandemic world of education is likely to make more use of remote learning systems than ever before, and knowing how to use these systems correctly and securely will be a key skill for the future.
And don't be afraid to ask your students for help! Depending on the age group you are teaching, it might be that your students already know plenty about cybersecurity, so take the opportunity to learn from them. Ultimately, IT systems are at their most secure when everyone takes responsibility for their own security, and ensuring that your remote teaching is secure relies as much on your students as it does on you.
For more, see:
---
Stay in-the-know with innovations in learning by signing up for the weekly Smart Update.
Getting Smart has launched the Getting Through series to support educators, leaders, and families on the path forward during such an uncertain time. This series will provide resources and inspiration as we face long term school closures, new learning environments, and address equity and access from a new lens. Whether you are just getting started with distance or online learning, or you've had plans in place and have the opportunity to share your work and guidance with others, there is a place for your voice and an opportunity to learn.
We're going to get through this together, and we invite you to join us. Please email [email protected] with any questions or content you'd like considered for publication. We also invite you to join the conversation and on social media using #GettingThrough.
Sam Bocetta is a retired defense contractor for the U.S. Navy, a defense analyst, and a freelance journalist. He specializes in finding radical solutions to "impossible" ballistics problems. He covers trends in IoT Security, encryption, cryptography, cyberwarfare, and cyberdefense.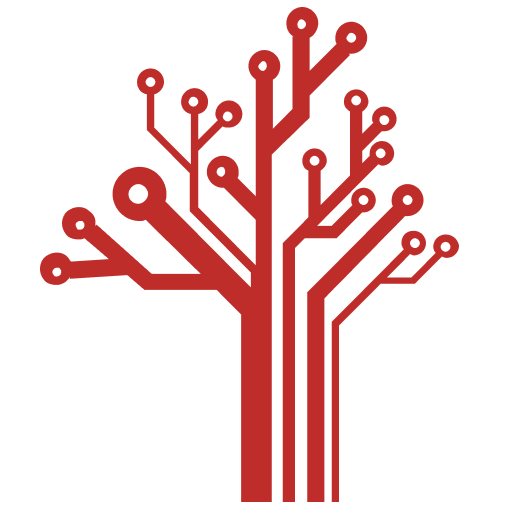 Getting Smart loves its varied and ranging staff of guest contributors. From edleaders, educators and students to business leaders, tech experts and researchers we are committed to finding diverse voices that highlight the cutting edge of learning.