By: Shannon Reagan
At 9 a.m. on Monday, March 16, One Stone's Lab School students checked in with their coaches, just like they would on any other day. But on this particular morning, and every morning for the foreseeable future, their connection would be made remotely.
One Stone, a Boise-based nonprofit that empowers high school students through student-driven after-school programs and its innovative Lab School, is harnessing the "power of the pivot" during challenging circumstances. One Stone students are learning in spite of—and more specifically, learning from—the ambiguity and uncertainty brought on by the coronavirus pandemic.
Earlier this month, as schools across the nation shut their doors due to the advance of the virus, One Stone solidified its plans to remain open, albeit remotely. When it became clear that the community's health and safety would require the closure of their own building, they put their plan into action and launched One Stone Remote, a supportive, multi-faceted approach that keeps students and coaches connected and continuing to learn. Although the world has changed, seemingly overnight, the structure of the remote plan ensures that very little is different for the One Stone community, aside from the way they connect with each other over the coming weeks.
"We're still there for them," says Chad Carlson, Director of Research and Design. "As challenging as this is, we live in a world that isn't quite defined or built yet. We definitely saw that this week. The power of the pivot is that we can still deliver transformative experiences for students and our community."
Going Remote
One Stone Remote makes use of a variety of online tools, such as Slack, Google Classroom, and Google Hangouts. Using their laptops, One Stone learners check in with their coaches from 9 a.m. until 3:14 p.m. Meetings, discussions, and individual work times are scheduled throughout the day, and although some projects are being adapted, all the learning that was previously underway is continuing.
"The most important thing for us is to preserve and uphold the One Stone culture," says Allison Parker, Lab School Co-Director. "So everything we did was designed around helping kids and coaches maintain community, while also continuing meaningful work."
One Stone coaches made sure every student had access to a computer and the internet. One student whose home was connected with internet access for the first time was so thrilled, that she immediately set up a fully equipped workspace to use throughout the remote experience.
Connected Community
Because such drastic changes in day-to-day life and schedules can be difficult and stressful, students and coaches are in regular communication via scheduled video and phone calls, as well as email, text, or online messaging. Students are encouraged to check in with their coaches at any time for any reason—even during spring break, weekends, or evenings.
"Now it's so important to reaffirm for our community, 'Don't worry, we're still here. Everybody's pushed out of their comfort zone, and this relationship is solid,'" says Celeste Bolin, Lab School Co-Director.
The student response has been positive. Many are grateful for the personal connections and support, as well as the comfort of maintaining schedules and routines that were in place prior to the pandemic crisis.
"It has been difficult not physically being in the same space with my peers and coaches because that is something I really enjoy and value as part of my day-to-day life," says Lab School learner Kayla Klein. "But to know that I am not alone is very comforting. It makes me realize how much people truly care in our One Stone community and how strong we are."
When the remote learning experience began, Klein was already working mostly on her own, creating a guide to understanding and working through calculus problems. So for her, the change hasn't been too disruptive. However, she finds working with her peers and coaches remotely an "interesting shift" and is finding new ways to collaborate with them, while keeping herself engaged and motivated.
"I'm learning time management and have been focusing a lot on how to delegate roles and the importance of taking time to check in with myself and see how I am doing. I've also been learning the importance of fostering little moments of delight throughout the day – the little things that bring me happiness or a feeling of accomplishment," she explains.
One Stone is continuing its after school programs for students throughout the Treasure Valley, like those involved in the Two Birds creative studio. A student-run LLC, Two Birds is a revenue-generating business that provides design thinking and marketing services to professional clientele. The team continues to work remotely through screen-sharing technology, Google Hangouts, and Ideaflip, a cloud-based, mind-mapping program for brainstorming sessions.
"We've started 30-day sketch challenges and are even trying to start a campaign to convince other teenagers to self-isolate and maintain social distance to help stop the spread of the virus that has pushed us all into these online spaces," says Veronica Richmond, a Boise High School sophomore and student at the Treasure Valley Mathematics and Science Center. Her sister, Audrey, is also a Two Birds designer and both sisters have embraced the remote work opportunity and adapted quickly. Veronica says she's "ecstatic" that she can still work while at home, and is currently working on a project involving T-shirt and sticker designs for a fundraising campaign.
"Learning how to work remotely is a crucial career skill and I'm glad I am experiencing it now, so any time I need to work from home I am more prepared," she says.
Dozens of other after-school One Stone students are also adapting their work to better fulfill community needs. Project Good, a program that engages students to build community and character through experiential service projects is still underway. But due to social distancing requirements, many projects are being retooled. For example, students working on a program called FLIP, or Families Living in Inspired Places, are putting aside plans to redecorate homes for people who have recently experienced homelessness. Instead, they are reaching out to families to check on their immediate needs. When they heard that a young family with an infant needed toilet paper, they collected rolls and delivered them to their doorstep. Students are also working to support a mother, grandmother, and seven children by delivering a care package of essentials and activities for the kids while they are under orders to stay home.
"It's hard, and it is a setback because we're supposed to be taking measurements for dressers and things. And obviously, things like that, we can't do," says Avery Hormaechea, a senior at Bishop Kelly High School and member of the FLIP team. "But we're also trying to address immediate, real-world needs and find ways to help. We're all in this together."
Another Project Good experience to recognize and support junior high girls, called Empow[HER], was initially going to feature a variety of activities, including a sleepover, focused on self-love, confidence, and healthy friendships. The Empow[HER] team is now working to make those experiences virtual, rather than in-person.
"It was really cool to see how we were able to switch gears automatically and think about, how can we make this experience just as impactful for all the girls whether it be through a virtual picnic, or taking a virtual walk together? Or if that's not an option for some of the girls, sending out activities that they do by themselves, or something that they could do actively," says Riverstone International School sophomore Meghan Fall. "This experience with One Stone has helped me change my mindset, to see how we can help now and be able to switch plans quickly."
Parent Perspective
As students settle into the One Stone Remote experience, many parents—especially those also working from home—are noticing the seamless transition from in-person to remote learning. Some parents, like Chrissy Smith, are impressed by their children's professionalism during video conferences. Just like they would for face-to-face meetings, One Stone students are expected to show up on time and refrain from any behavior that would detract from the group conversation.
"These are necessary skills for their future work behavior and it's awesome that (One Stone is) setting the standard," Smith says.
For other parents, it's simply reassuring to know that their children's education will not be left adrift during the pandemic.
"I work from home, but it's been a relief that One Stone is powering through, keeping connections," says Cathy Silveria-Hindle. "And other than (its) actual location, it feels somewhat normal."
Pivoting Towards Change
Ultimately, One Stone students are learning to embrace the power of the pivot, and the unique opportunities that come from changing circumstances. After all, learning to embrace ambiguity is a key part of One Stone's mission to make students better leaders and the world a better place.
While the One Stone Remote plan has been an important touchstone of normalcy for the community, it continues to evolve. Students and coaches are currently brainstorming ways to react, respond and learn from the coronavirus pandemic, and those ideas and solutions are unfolding almost as quickly as the hourly changes in news headlines.
"I hope this fires them up about things they think could be different," says Lab School Co-Director Bolin. "Whether it's the environment or the way science is disseminated, the way communication happens in the world—whatever it is, I don't know what it's gonna be—I hope it fires them up in a big way."
Getting Smart has launched the Getting Through series to support educators, leaders, and families on the path forward during such an uncertain time. This series will provide resources and inspiration as we face long term school closures, new learning environments, and address equity and access from a new lens. Whether you are just getting started with distance or online learning, or you've had plans in place and have the opportunity to share your work and guidance with others, there is a place for your voice and an opportunity to learn.
We're going to get through this together, and we invite you to join us. Please email [email protected] with any questions or content you'd like considered for publication. We also invite you to join the conversation on social media using #GettingThrough.
For more, see:
---
Stay in-the-know with innovations in learning by signing up for the weekly Smart Update.
Shannon Reagan is a freelance writer based in Boise, Idaho.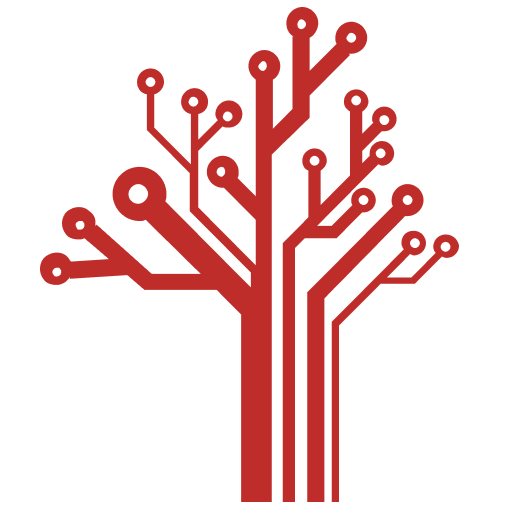 Getting Smart loves its varied and ranging staff of guest contributors. From edleaders, educators and students to business leaders, tech experts and researchers we are committed to finding diverse voices that highlight the cutting edge of learning.