Forward-Thinking Schools Begin With Forward-Thinking Design
By: Larry Spang and Emily Grandstaff-Rice
Schools—public, private, charter, vocational, etc.—all have different missions that focus on a range of important principles, from creating meaningful learning experiences to fostering morale, that lay the foundation for curriculums and codes of ethics. Arrowstreet, a Boston-based architecture and design firm, is dedicated to accentuating schools' missions through thoughtful and strategic design, creating customized spaces that support today's teaching styles and emphasize educational facilities' unique purposes.
Learning in schools is much different today than twenty or more years ago. Students are no longer treated as a monolithic group with a uniform class structure consisting of a teacher lecturing from the front of the room. In today's classes, teachers are structuring learning to meet students where their needs are most critical, helping them to learn at their own pace and ability. Many students have their own Individual Education Plan (IEP) that helps define their abilities and structure their learning needs.
As a result, classes often consist of short discussions or presentations about a set of concepts followed by extended small group or individual learning time. Teachers may circulate the room to answer questions or help individual students. The teacher may then bring the entire group back together for a larger group discussion. With this teaching style in mind, small-group learning spaces and individual break-out areas are becoming the norm, giving students space to learn at their own pace.
Although missions may vary, one common thread is consistent throughout: schools in today's environment must include spaces that support Science, Technology, Engineering, the Arts and Mathematics (STEAM) education. STEAM fosters creative thinking and complex problem solving, building a strong foundation of skills that can be applied to today's working environments. According to data from the Bureau of Labor Statistics, staffing needs for STEAM-related careers are expected to increase significantly by 2026. Software developer and applications jobs, for example, are expected to increase by over 30% within that period (full breakdown provided by Education Week).
Read on below for insights on how firms like Arrowstreet are designing schools to ensure spaces can help exercise students' potential and prepare them for the future.
No More Cells and Bells: Breakout Spaces Help Produce Real-Life Working Environments.
Hallways are no longer just empty spaces to move between classes. Learning can be encouraged throughout a building to engage students and increase collaboration among them. Since static, assembled rows found in classrooms are outdated, schools are incorporating more breakout spaces, makerspaces, and STEAM labs, which are ideal for hands-on, task-oriented work.
At the newly opened KIPP Academy Collegiate High School in Lynn, Massachusetts, classrooms are arranged around a central, flexible use learning area that changes depending on the needs of the adjoining classrooms and student learning styles. On the first floor, the central space is intended as a gallery and informal performance area to support the Art and Performing Arts classrooms. On the second floor, it's used as an open concept library/media center, while on the upper floors, the casual furnishings allow students to work individually or in small groups. After only a few weeks in operation, the Executive Director of KIPP noted that he'd already seen a change in student behavior; rather than emerging from classrooms into noisy corridors, students were more respectful of each other's needs for a quiet working environment.
The first Net Zero Emissions school in Massachusetts, King Open/Cambridge Street Upper Schools (KOCSUS) & Community Complex, is designed by Arrowstreet in collaboration with William Rawn Associates. The entire complex has incorporated digital dashboards that monitor the building's energy usage into its walls, a creative and practical way to teach students about technology and environmental sustainability.
At the public charter school, Blackstone Valley Prep (BVP) High School, in Rhode Island, they emphasize "pride in progress" as part of their mission. Flexible classroom walls open into a hallway, providing students and faculty with space for group projects, science experiments, and presentations. Teachers can work within various settings depending on the assigned project, blending subjects together, and encouraging problem solving that one may encounter in a traditional working environment.
Aligning with their mission of developing "engaged and well-balanced learners," Acton Boxborough in Massachusetts—a school Arrowstreet is evaluating to meet Triple Net Zero requirements—includes makerspaces for project-based learning. While studying the history of boats and navigation, students will build a ship using lessons learned from science and shop.
At Brooke Charter School in the Mattapan neighborhood of Boston, Massachusetts, Arrowstreet designed a STEAM lab where students are learning about robots and other computer-based subject matter. This space is designed to support the school's mission of ushering its "students to the doorstep of college" and closing achievement gaps by providing them access to state-of-the-art facilities.
Media Centers = The New Library: They Promote Research and Discovery Through Technology.
With curriculums focusing on creating experiences, solving problems, and presenting outcomes, libraries are evolving into media centers that equip students with the digital skills of the modern century.
Media centers include computers, tablets, and 3D printers to support research skills, software training, and coding. Portable technology, whiteboards, and bookshelves are present but can be reconfigured to meet an activity's needs.
At KOCSUS, Arrowstreet transformed a traditional library—dubbed The Learning Commons—into a multi-purpose, multi-media learning hub with maker space, group learning areas, and individualized reading nooks. The media center reflects the school's mission of building "rich and meaningful experiences" with spaces that can be adjusted and enhanced depending on what they are being used for.
Although technological skills are important, it's vital for teachers to share the joy of reading with students, so traditional spaces perfect for diving into paper books are still incorporated as pictured below.
Inspiring Students and Incorporating Core Values with Cost Effective Environmental Graphics
In today's world, it's more important than ever to create positive, welcoming environments where students can learn about subjects and be inspired to make positive contributions to society. Personalized environmental graphics are a cost-efficient way to reinvent a school's atmosphere, place a mission at the forefront, and improve students' spirits.
Turning to Blackstone Valley Prep (BVP) High School's own culture for inspiration, Arrowstreet's Graphics Studio developed a series of images that highlight the school's core principles—"P.R.I.D.E."—"Perseverance, Respect, Integrity, Discipline, and Enthusiasm." These core principles complement the school's mission "to prepare every scholar for success in college and the world beyond." Oversized letters are placed on colorful accent walls throughout BVP. The letters are paired with quotes chosen by members of the school's facility as daily reminders for all that enter the building. Each letter is set in a different typeface to represent BVP's diverse community and ideas.
School design plays a large part in providing educators with the spaces they need to teach students the interpersonal and STEAM skills needed today. By connecting spaces and curating mission-based decor, school design is joining with the future and inspiring students to be successful. 
For more, see:
---
Stay in-the-know with innovations in learning by signing up for the weekly Smart Update.
Larry Spang is principal architect and Emily Grandstaff-Rice serves as senior associate architect at Arrowstreet, a Boston-based architecture, planning, graphic design, and interior design firm.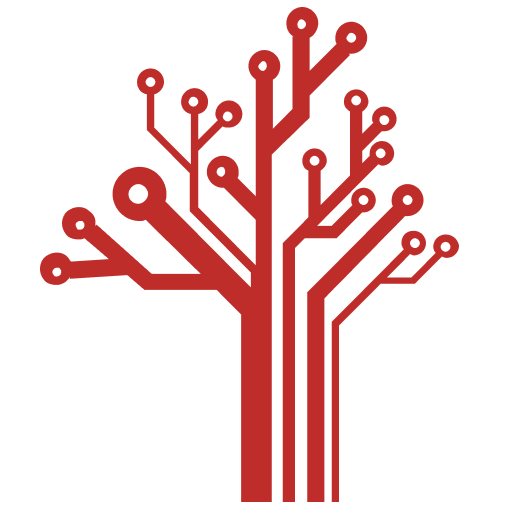 Getting Smart loves its varied and ranging staff of guest contributors. From edleaders, educators and students to business leaders, tech experts and researchers we are committed to finding diverse voices that highlight the cutting edge of learning.