Coronavirus Offers Teachable Moments and Wakeup Call for All Schools
Responses to fires, earthquakes, tornados, and active shooters are not theoretical constructs for modern teachers and students. We have detailed plans for each crisis, and we practice them.
Although outbreaks of head lice are common enough, our schools are ill-prepared for a major epidemic of something more serious. This theoretical construct remains just that, except for my colleagues in Asian schools and businesses, who have begun reaching out to me to share their stories from the current coronavirus outbreak that is ravaging China.
I got a WeChat message from my longtime friend Spencer Fowler, who is head of school at the Dalton Academy on the campus of Peking University in Beijing. Fowler was ordered by the government to close his school a few weeks ago. He moved his family to a temporary residence on a small island in Polynesia.
Fowler said that he and his instructional staff had to move their entire program online because "we are not permitted to offer face-to-face learning at the current stage of the outbreak."
My colleagues at SKT Education, which runs the U.S. Academic Decathlon, Academic Pentathlon, and the National Economic Challenge competitions for all of China, have had to postpone or cancel their regional and national competitions. According to CEO Houston Hou, "Indeed, the virus creates lots of negative impact across China, across different industries. SKT has canceled USAD, USAP and NEC China competitions in February and March. In total, we have canceled almost 6,000 students offline competition due to this virus. We will do USAD and USAP in-country competition online in April and possibly delay NEC China competition to June."
My longtime pal Andrew Miller is now one of the Directors of Curriculum and Instruction at Singapore American School. SAS is following new guidelines dispensed by the Ministry of Education. The most alarming of these are the stringent rules governing body temperature:
"All faculty and staff need to take their temperature each morning and evening and submit a form daily."
"Students will submit a temperature check slip to their advisory teacher upon arrival each morning. Please review the slip for date, temperature and parent signature. If any of those items is missing or the temperature is 37.6 or above, send the student to the office for a checkup."
Don Drake is the Associate Head of School for Hong Kong International School. We worked together when he was the principal of Sir Francis Drake High School in San Anselmo, CA, and later a board member for the Buck Institute.
Drake had this to say about how his school is reacting to the virus: "Our school is closed until March 2 (we expect it may go longer), but we have asked all faculty and staff to remain in Hong Kong to support on-line learning. Also, they need to be available to come into school in small teams to ensure we are providing the best experiences for students in that format. It remains a delicate balance between giving faculty the option to work from home versus bringing them in when we prioritize their health and well-being."
I also spoke with a longtime colleague who teaches at a high school in Seoul, South Korea. She asked to remain anonymous because she said the topic of the coronavirus is sensitive to parents, students, and especially the government. When asked how her school was coping, she shared this: "Our school canceled classes for a week. We ran our classes online and ran some video conference sessions with our students. One of the students who came in contact with a person who contracted the virus came to school (without knowing that they had done so) and hence, we were under pressure to close the school for a week. All schools in Incheon are closed currently and will remain closed for at least 18 days. Most Korean schools are on holiday and have delayed starting their new school year. We go through temperature checks when we enter school and we wear our masks when we teach. It's a little strange but it's the new normal."
U.S. schools are reacting with caution. In many cases, this has led to the cancellation of study abroad trips or foreign exchange programs, particularly in China.
The California Department of Health released guidelines in late January, prompting the Chula Vista Elementary School District near San Diego to send home parent letters. In that letter, superintendent Francisco Escobedo told parents the following: "During the outbreak, we ask any students who have a fever of 100.4 Fahrenheit or greater to be kept home until they have no fever for 24 hours, without fever medication."
The coronavirus epidemic provides a remarkable teaching moment here and abroad, especially because of the staggering amount of misinformation being shared face-to-face and online. In the space of one week at the middle school where I teach I had to battle a dozen outbreaks of nonsense, among them rumors that bleach-laced medicines available online prevent the coronavirus and the appalling rumor that Corona beer cures or causes the disease. The latest rumor making the rounds is that hand dryers, commonly found in public restrooms, kill the disease.
In a school where 57% of the students are of Latinx descent and a significant percentage of the parents speak no English, the battle against misinformation is vigorous.
Educational organizations are jumping into the fray with resources intended to fight misinformation:
The American Federation of Teachers (AFT): Information about what teachers, paraprofessionals, school nurses and custodians can do to safeguard against the virus, as well as what schools can do regarding ventilation and preventive schoolwide and districtwide policy.
Centers for Disease Control (CDC): Information about transmission, symptoms, prevention, and treatment, FAQs, and downloads of PDFs.
Santa Clara County Office of Education (SCCOE): Guides for teachers, schools, and parents in both English and Spanish. Specific guidance for school districts who may have been exposed to travelers to central China.
HealthyChildren.Org: Teaching advice and strategies that focus on disease prevention and transmission.
World Health Organization (WHO): Resources on transmission and prevention, a detailed array of data, and a wonderful section called Mythbusters that quickly squelches misinformation.
As a world, we wait and watch how China battles the coronavirus outbreak, hoping it doesn't make serious inroads into the U.S. and our vast education system. No matter what, this outbreak will shape educational policy and law for decades to come.
For more see:
---
Stay in-the-know with innovations in learning by signing up for the weekly Smart Update.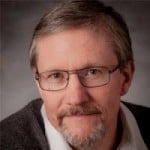 David Ross is a global education consultant and former CEO of the Partnership for 21st Century Learning.