Can Online Learning Mitigate Rural Schools' Biggest Challenges?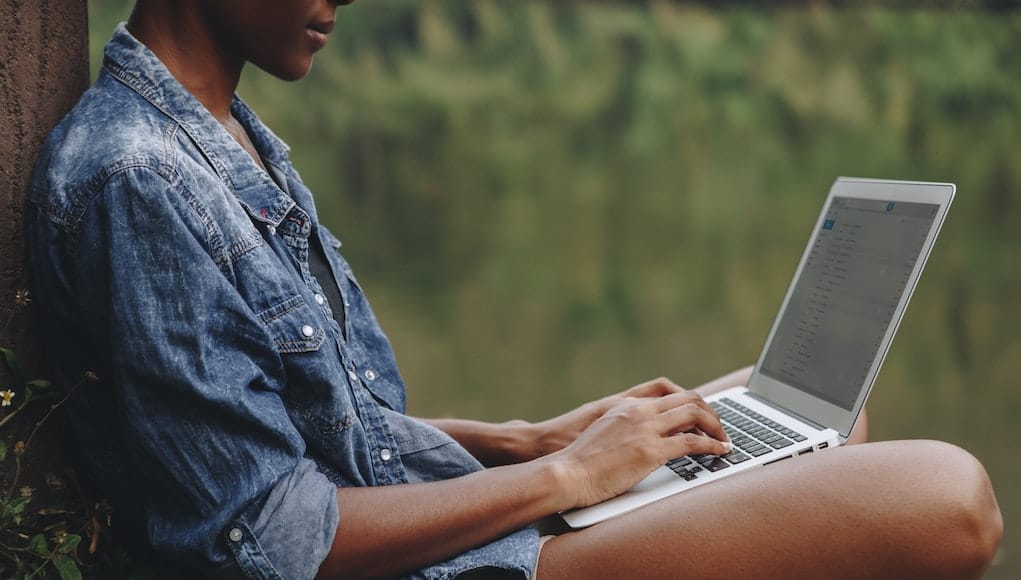 Online learning may not be new, but its applications in K-12 education aren't just numerous and wide-ranging. You could say they're 'far-flung' as well.
Virtual instruction has been employed over the past decade in a variety of contexts. It's been used by university educators during natural disasters and in periods of unrest such as the Arab Spring, among other circumstances. It follows suit that in the face of an epidemic, it would prove useful for all levels of education—see China's latest education experiment since the country's devastating coronavirus outbreak, where leaders of traditional brick-and-mortar schools are exploring temporary online options.
Issues Impacting Rural Districts
Digital learning providing greater flexibility is undebatable. Its potential as a solution to current educational challenges in rural areas, which are home to a quarter of all U.S. primary and secondary students, continues to emerge.
First, and perhaps unsurprisingly, rural schools face a number of challenges different than those of their urban, suburban, and town counterparts. According to a recent report by Evergreen Education and Future of School, these constraints include:
Declining enrollments
High socioeconomically disadvantaged populations
High transportation costs
Lack of computer and internet access in homes
Low teacher pay
High teacher turnover
Fewer teachers, especially in high-level courses
Fewer courses available to students.
Many schools also lack advanced courses in math and science, challenging electives, and world language courses. Below is a graphic showing the gap between the variety that students experience in rural districts; as population size decreases and distance to major urban areas increases, AP course options begin to disappear.
Two Case Studies: Enhancing Course Options and Managing Teacher Shortages
In Vermont, a small state with just over 6,000 students per K-12 grade level—the state's Virtual Learning Cooperative (VTVLC) was established in 2009. A majority of schools are considered rural, with most having a student population of under 100 students. Over the past decade, VTVLC has grown to over 60 teachers and more than 2,000 annual enrollments.
Jeff Renard, director of VTVLC, noted that the organization has resolved dozens of urgent occurrences of teachers in traditional settings. Whether this has involved educators who need to be out on family or medical leave, it has left schools to find long-term substitutes who are licensed and qualified.
"In a rural state, this is near impossible," Renard said. "We've been able to provide online (remote) teachers to these classrooms and support those students to continue where they would not have been able to do so."
"Another aspect of our work has been to open low or under-enrolled classes (say AP statistics) in a school where only five or six students are participating and make those empty seats available to students all over the state via online enrollment," he continued. "This provides greater availability for courses where they aren't offered, at the same time as increasing cost efficiencies."
In Colorado, a larger state with a sparse population in many areas, small rural districts are leveraging online curricula to expand options for students. The Colorado Center for Rural Education was established in January 2017 with an overarching goal to act as a convener, connector, and capacity-builder for all of the state's 23 institutions of higher education, 146 rural and small rural school districts, and "a diverse group of rural stakeholders to improve the recruitment and retention of K-12 rural educators and specialists in Colorado."
The Center provides a range of financial support and activities to help meet the needs of rural school districts, including awarding stipends to recruit and retain both pre-and in-service educators working in rural districts.
Over 100 school districts in Colorado are using various tech-enabled strategies and models via Colorado Digital Learning Solutions (CLDS), the nonprofit state-supported provider of supplemental coursework for Colorado students.
Dan Morris, who leads marketing and outreach for CLDS, dove into more detail.
"Districts can utilize our program through a 'co-teaching' model, where a local teacher partners with an online instructor," Morris explained. "This allows expanded course options for students beyond what a small rural district might be able to support with one math or science teacher."  He noted several districts are employing such a model to offer a variety of courses in math, physics, coding, English and World Languages.
Districts also can provide students access to content and curriculum when they cannot hire qualified staff. This strategy can be an interim solution until the district can hire qualified staff, and it can also enable districts to provide students with access to a wide variety of courses that typically would be out of reach—various AP classes, courses in STEM fields, Chinese language, advanced science, etc.
No matter the region, a broader array of courses for students means better preparation for college and career, and more support for educators makes this possible. For those who are interested in learning more about rural K-12 education in the United States, the National Rural Education Association (NREA) hosts a podcast series.
For more, see:
---
Stay in-the-know with innovations in learning by signing up for the weekly Smart Update.
This post includes mentions of a Getting Smart partner. For a full list of partners, affiliate organizations and all other disclosures, please see our Partner page.
Kristi DePaul leads a fully remote content team focused on the future of learning and the future of work, where tech enables greater opportunities.