TCEA 2020: A Welcoming Learning Edventure 
It has been a busy start to the year, with so many edtech conferences and I have been fortunate to attend both FETC and BETT in January, which filled my days with tremendous learning opportunities with educators from around the world. This past week, I attended my second Texas Computer Education Association (TCEA) Conference and Expo in Austin.
Why attend TCEA?
Celebrating its 40th year, TCEA offered more than 1,200 sessions in varying formats during the five-day event. Attendees could fill their schedule with 50-minute concurrent sessions, 90-minute hands-on sessions, two, three, or six-hour workshops, poster sessions and more. There were different learning strands available to attendees to help personalize their experience based on role in education, a specific topic, or focused on emerging trends. The conference had 10 featured speakers with varying roles and backgrounds in education including authors, classroom teachers, administrators, consultants, teacher librarians and even a student author. Each featured speaker had a schedule full of sessions and opportunities to connect with them through podcasts and author book signings.
The Benefits: Learning and Growing Together
As with all conferences, I set some professional as well as personal learning goals. The week was focused on broadening my understanding of some of the biggest changes happening in the world of education, exploring the implementation of new tech tools and teaching strategies and finding ways to amplify student learning beyond the traditional classroom space and time.
Learning really was everywhere. Some of the many highlights of the week included the keynotes, the edtech club live podcasts with the featured speakers,  book signings, and of course, the Robert Knight Exhibit Hall which had more than 450 exhibits. Attendees had thousands of choices to meet their professional development needs throughout the sessions and workshops offered each day, such as the Interactive Learning Lounge with multiple poster sessions, Solution Circles (50-minute conversations), and presentations held in sponsored meeting rooms of companies including Nearpod, MergeVR, Microsoft, and Discovery Education.
Keynotes That Stood Out
Sekou Andrews, is a Grammy nominee, poetry slam winner and former educator who shared a powerful message, inspiring words, humor, and a passion for education during his opening keynote. He encouraged attendees to not just "be the teacher, be the taught." Sekou pressed educators to "always remember your why" and "to see your true purpose." He had so many words of inspiration, and one that I connected with the most is "the world is a potluck dinner. What are you bringing to the table, and what are you leaving behind to make others better?"
Michael Bonner, an educator at Ron Clark Academy and author, spoke about the importance of listening to and understanding our students. Bonner said, "Any decision made without feedback from students is bound to fail." He pushed educators to fully invest in understanding the diverse backgrounds and needs of students in order to provide the best learning experiences for them.
Gerry Brooks, an elementary school principal and author of "Go See the Principal" helped close out the conference. There was a lot of excitement amongst attendees to hear Gerry speak, the topic of many conversations throughout the week which no doubt led to the line of people waiting to get into the ballroom. Brooks ended the week with some humor and inspiration.
Another take away today from @gerrybrooksprin : An upset parent wants two things for their child: happiness and safety. It's the same thing the teacher wants. Listen to what a parent says, not how they are saying it. #TCEA pic.twitter.com/5iNpZyAgoY

— Sooz Williams (@SoozLTC) February 7, 2020
The Sessions
A few of the sessions I focused on attending were about diversity, equity, digital citizenship, inclusivity, creativity, global collaboration, emerging technologies and the future of education. These sessions provided so much information and encouragement for attendees and I recommend checking out the resources shared from each presenter.
Carl Hooker and Adam Phyall presented "It's Not All Black and White: A Conversation Around Diversity."  Carl and Adam, playing music related to their session and wearing 'Ebony and Ivory' shirts, engaged the room full of attendees with an honest discussion about race, gender, and socio-economic differences. Together they used video, personal stories, and humor, to push educators to think differently about equity and the future of education and to become comfortable with what might be a difficult topic to discuss.
Jaime Donally, author and educator, known for her tremendous work with Augmented and Virtual Reality and immersive learning, also a featured speaker this year, presented many different types of sessions to attendees on the topic of AR/VR. One that stood out was the AR/VR
Immersive Learning Playground. Attendees were lined up early to learn more about these tools by working through a series of stations to explore tools and learn how to bring learning to life in their classrooms.
Leslie Fisher had several different sessions on topics ranging from Google, to Gadgets, to Rocketbook and Microsoft. In her "Going Rogue with Microsoft" session, she showed the new features of Microsoft, including some tricks with spreadsheets, the power of Immersive Reader with tools like Buncee, editor settings within Microsoft documents such as word ideas that help with avoiding jargon and cliches in writing and promote inclusivity in word selection.
Lori Gracey, Executive Director of TCEA had several sessions, one which immediately caught my attention, "The Future is Now." Sharing the same title as my second book and a topic I am interested in researching—all things related to the future of education and work. Lori's presentation was filled with information about robots, artificial intelligence, IoT (Internet of Things), automation, 3D printing, drones and more. Her session was full of examples, based on her years of research and experience in speaking, and included a lot of humor too. If you ever get the chance, I highly recommend catching a session presented by Lori.
Laura Steinbrink, an educator from Missouri, presented a poster session on "Train Like a Navy SEAL: SEL and the Big 4." She had a crowd during the entire session where she shared strategies and resources. Laura highlighted the work of other educators helping students and educators developing strategies to build emotional skills.
 A panel of educators presented a session called "Creativity is my Jam" which shared ways to promote creativity for students and educators. They highlighted tools including Buncee, Adobe Spark, Wakelet, Flocabulary, Book Creator, and the DigCit Commit initiative. Sessions like this one offer a lot for attendees looking for new ideas, different perspectives, and a more interactive learning experience.
Expo Hall
The expo was full of learning possibilities at each of the booths with many having live demos and presentations from educators. Microsoft had sessions throughout the day in the expo, several showing educators the power of Immersive Reader.
Buncee had multiple sessions presented by educators on important topics including global collaboration, inclusivity, student engagement and student voice.
Many attendees were engaged in learning about Ozobots, Sphero, Lego, and how to bring coding and more collaboration into learning for students. Vendors offered a lot of hands-on opportunities and sessions for educators to learn how to use these tools and walk away with ideas to get started tomorrow. A scavenger hunt kept attendees moving through every part of the expo hall to explore and learn in a more engaging and collaborative way.
Esports made its first appearance at TCEA. In the expo, people could experience live gaming and competition to learn more about Esports and how it is making an impact on student engagement. There were more than 25 sessions offered during the conference through sessions or the live competitions held in the expo.  It was really eye-opening to see the students involved and hear directly from them and how esports is making an impact in different ways such as student engagement, digital citizenship skills, team-building skills, and critical thinking, for a few. These are the skills that we need to help our students develop for the future.
Robots and coding. TCEA was full of spaces to explore coding and robots, in education areas such as math (ABii robot), social-emotional learning and STEM (Smart Buddies). Lego Education for coding and STEAM and ezRobot offers different robots for students to learn from and build problem-solving skills. There was also a lot of activity around the Robokind booth, where attendees explored their social robots including robots4autism (Milo) and robots4STEM (Jett), to learn about coding and visual programming.
Like many conferences, TCEA offers so many sessions and learning opportunities that it really can be tough to choose where you'll spend each day. I appreciated the help available to craft my personalized professional learning journey for the week! Save the date for TCEA 2021, it will be held in Dallas next year from February 1-5, 2021. See you there!
For more, see:
---
Stay in-the-know with innovations in learning by signing up for the weekly Smart Update.
This post includes mentions of a Getting Smart partner. For a full list of partners, affiliate organizations and all other disclosures, please see our Partner page.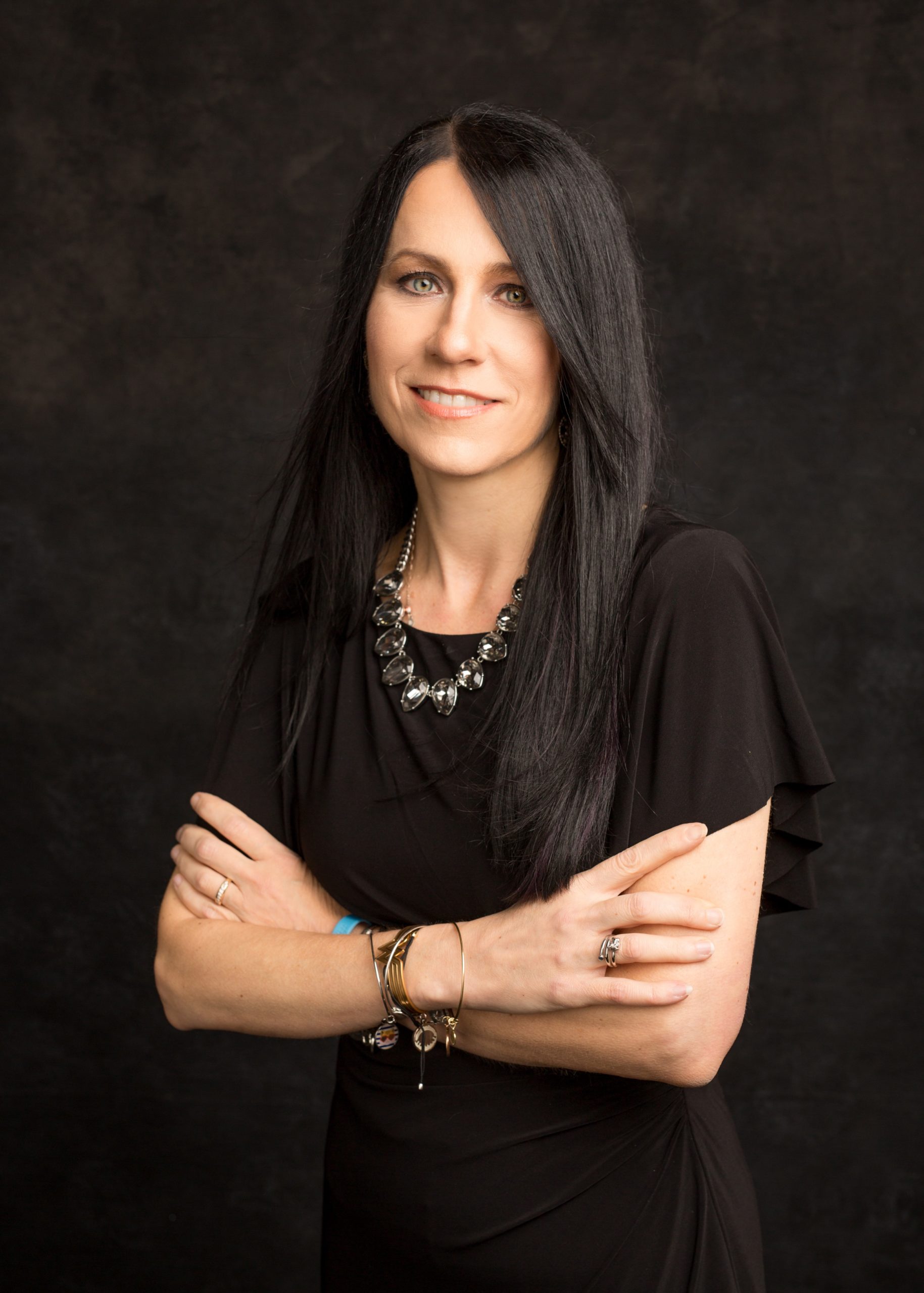 Rachelle Dené Poth is a Spanish and STEAM: Emerging Technology teacher at Riverview High School in Oakmont, PA. Rachelle is also an edtech consultant, presenter, attorney, and the author of seven books, her most recent Things I Wish [...] Knew includes stories from 50 educators. Rachelle is an ISTE Certified Educator. Follow Rachelle's blog at www.Rdene915.com.