Eduprotocols: Facilitating Student Collaboration, Creativity and Ownership
If you looked at a teacher's lesson plans and saw Cyber Sandwich, Iron Chef or BookaKucha, would you think you were seeing learning activities or new reality tv culinary programs? Well, these are definitely about learning, but they represent some very unique approaches.
Traditionally, teachers have wrestled with how to get students to effectively and accurately complete work. Teachers want learning experiences that are rigorous, academic and completed in a timely manner. Students want things to be interesting, engaging, social, relevant, collaborative and maybe even enjoyable. Enter Eduprotocols.
Longtime learning pioneer Jon Corippo teamed up with a lifelong teacher and coach Marlena Hebern to create Eduprotocols – a series of prescribed workflows and systems that are content-agnostic. Regardless of grade level, subject area of specific content, these protocols are designed to allow any teacher, as well as any group of students, to not only engage with the content but produce high quality and collaborative work. And although they introduce these protocols in now a best-selling book, with the 2nd installment coming out any day, they are really intended to be field guides. Rather than theory, these are a set of instructional workflows that will accomplish both teacher goals and student interests.
The Field Guide
The Eduprotocol Field Guide: 16 Student-Centered Lesson Frames for Infinite Learning Possibilities was published in 2018 and features classroom-tested customizable lesson-frames for any subject or grade to break up clichéd lesson plans, build culture, and deliver content to K-12 students in a supportive, creative environment.
In addition to the aforementioned, these instructional frames also include names like Fast & Curious, The Frayer Method, 8 Parts, and Sketch & Tell among others. The impetus, according to Corippo, to publish and share these protocols came from the desire to memorialize the techniques that they discovered that made teaching far more enjoyable and less taxing while being much more successful for the learners.
The Impetus Explained
The core concept can be narrowed down to not working harder, but smarter. Or, as the authors suggest, it's about just teaching better. "We have decades of data that shows that school, and learning, as we know it, has really stalled," said Corippo.
He argues that changes like NCLB, CCSS, 1:1 Technology and more have done very little, if anything, to move the needle on student achievement. "Eduprotocols are ways to get this all fixed, as well as effectively integrate technology," he said.
Tech integration is a big part of this. According to both creators, there is lots of published work on instruction and technology, but very little on how to do both well.
"We want to share this new lesson design and instructional approach that both integrates technology and better student workflows," added Hebern. "We also wanted something that works across all disciplines, grade levels, and content areas."
The Why Revealed
Eduprotocols is also designed to address one of the biggest competing intersections in education. According to these authors, students are underperforming while teachers are being overworked. This leads to more and more frustration while continuing to increase both the student underperformance and teacher workload.
"We are providing ways to lower the cognitive load through practice while simultaneously increasing student engagement, student/teacher interaction, feedback, and coaching opportunities," said Corippo.
These protocol pioneers suggest that more interaction and feedback creates the means for student growth. "Our students need to be more creative, collaborative and better critical thinkers. The model of talking to them and memorizing is not going to produce what the world needs," said Corippo. "This is about getting them to work and assume more of the workload – in some engaging and interactive ways."
Connections
These classroom-tested lesson frames are meant to be used in tandem with other implementations. Hebern quickly points out that Eduprotocols are not a curriculum, but rather a lesson design approach like Madeline Hunter or Kagan Structures. "The teacher brings the what, Eduprotocols are simply the how," said Hebern.
Additionally, Eduprotocols are designed with college readiness and higher-level thinking skills in mind…skills that are necessary for things like successful project-based learning implementation.
"Deeper Learning is a natural outgrowth of Eduprotocol classrooms where students are continuously researching, summarizing, presenting and creating," said Corippo. "These lesson frames are the building blocks for what makes great long-term, inquiry-based learning."
These protocols foster and support an environment of relevant, collaborative learning that models the work that they will be engaged in for the rest of their professional lives, according to  Corippo. He cites such key components as the high level of peer and adult interaction, creativity, success, feedback, executive function, access, and even grace. "See if that list describes what students you know are getting in their classrooms," said Corippo. "It's simple but profoundly different."
The Reaction
One does not need to look past the #eduprotocols on Twitter to discover many enthusiastic testimonials from diverse practitioners such as high school AP teachers to primary grade leaders. And although Corippo and Hebern are not averse to selling books or gaining a loyal online community, they both say the excitement is in the everyday teacher users who are making teaching and learning more enjoyable, engaging and successful for all.
"Eduprotocols provides a new way for them to create and expand the ways that students are using technology- they like to take our basic protocols and grow them," said Hebern. "Many teachers are not 'techie' and the Eduprotocols provide a clear path forward for those who could not previously see a way forward in the classroom."
Coriippo added that they are both consistently amazed by not only how teachers respond, but even students. "I overheard a student in class recently say that working with these (Eduprotocols) are not like regular school work – I really like it," said Corippo.
School districts are also beginning to formally include Eduprotocols in their district-adopted curriculum. When the Union School District in San Jose, CA was looking for the best new instructional strategies available to incorporate district-wide, they looked at how this might be perfect to activate and maximize their 1:1 device environment.
"Eduprotocols incorporate Universal Design For Learning and hit all of the 4 C's with high student engagement," said Andrew Schwab, Union School District's Associate Superintendent, Learning & Innovation. "They provided us an accessible set of strategies that we could standardize across the district as a core component of our ELA adoption while also being applicable to every other subject."
In Action
According to the authors, The first book was the starter kit to get the basic concept out there for educators to start using and sharing. Eduprotocol Field Guide Book 2 offers 12 new protocols, as well as new sections on things as diverse as adapting this work to enhance things like UDL, blending protocols and teacher sharing. In the future, Corippo and Hebern indicate that more specialized editions are in the works including ideas such as one for pre-service teachers.
You can find more information about Eduprotocols books and resources here. There is also a very active community on Twitter @EduProtocols or following the #eduprotocols.
Ultimately, Corippo and Hebern emphasize that this is about the process of learning. "The classrooms that are consistently using these protocols are seeing student skills bloom and digital work develop accordingly," said Hebern.
For more, see:
---
Stay in-the-know with innovations in learning by signing up for the weekly Smart Update.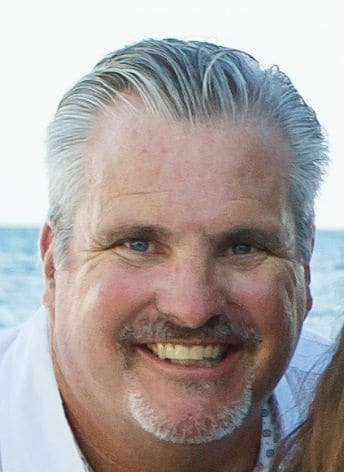 Michael Niehoff is a Getting Smart Columnist. He is a teacher, leader, blogger, and student advocate.