Culturally Relevant PBeyL: Exploring the Example Set by Beyoncé's 'Homecoming'
By: Michelle Sadrena Pledger
Tears of joy stream down my cheeks as I watch beautiful black women and men of every hue, height, shape and shoe size artfully move their bodies in ways that display unity and uniqueness. With a smile on my face and in my heart, I listen to the melodic sounds of instruments integrated with voices that express a single sentiment: "See us."
There is tremendous freedom in being and accepting your whole self. Each performer owns, loves, honors and respects every essence of their Blackness while they execute a high quality, personalized and precision-perfect production. Beyoncé's Homecoming is culturally relevant project-based learning at its finest.
Though there have been many iterations of Adria Steinberg's 6 A's of Designing Projects and Gloria Ladson-Billings' Culturally Relevant Pedagogy, these two women pioneered these approaches in ways that have rippled decades later and their seminal frameworks serve as an excellent barometer for Beyoncé's history-making performance and Netflix documentary, Homecoming. In this analysis, let's reframe Beyoncé as the teacher, the cast as her students, the rehearsal spaces as their classrooms, and Coachella as their exhibition of learning.
6 A's of Designing Projects
One would be hard pressed to say that Beyoncé's Homecoming did not deliver Steinberg's 6 A's of Designing Projects. Authenticity and Academic Rigor were present as the cast was challenged to create something of personal, professional and social value. Active Exploration and Adult Relationships were evident as cast members acquired and used their expertise to communicate their learning via collaborative performance. Finally, the Coachella live experience, as well as the documentary provided two powerful examples of Applied Learning and Assessment.
Culturally Relevant Pedagogy.
The three tiers of culturally relevant pedagogy include academic success, cultural competence, and critical consciousness.
Academic Success. "Students must develop their academic skills."
Gloria Ladson-Billings writes about teachers who "demanded, reinforced, and produced academic excellence in their students," not merely to make them "feel good," but because students are capable of greatness, and a culturally relevant teacher helps them "choose into" academic excellence irrespective of their cultural background.
This push toward academic success is apparent when Beyoncé shares, "I want this to be an experience where we all have growth, we all have to push ourselves and have to dig deep inside of ourselves to become better human beings." Later, when cast members had not progressed enough, she clearly and calmly stated, "Until I see some of my notes applied, it doesn't make sense for me to give more." She was unwilling to settle or let the cast settle for anything less than their best because she understood the unlimited potential within them. This combination of collaborative learning, high expectations, and expert critique is replicable in the classroom.
Cultural Competence. "Culturally relevant teachers utilize students' culture as a vehicle for learning."
A different kind of tears streamed down my face as I regretfully reflected on how much I rejected my Blackness growing up, and I realized how much the decades of schooling I experienced played a pivotal role in the perpetuation of my internalized oppression. Ladson-Billings posits that culturally relevant pedagogy "must provide a way for students to maintain their cultural integrity while succeeding academically." Like myself, many students of color who experienced high academic achievement did so at the expense of their cultural identity development and appreciation.
Yet Beyoncé invited that love of Blackness and love of self into the learning environment: "I wanted us to be proud of not only the show, but the process. Proud of the struggle. And thankful for the beauty that comes with a painful history and rejoice in the pain or rejoice in the imperfections and the wrongs that are so damn right. And I wanted everyone to feel grateful for their curves, their sass, their honesty, thankful for their freedom. It was no rules and, we were able to create a free, safe space where none of us were marginalized." Imagine what students can accomplish when they are free; to be uninhibited, liberated and loved cultivates classroom experiences and projects that are primed for transformative growth.
Critical Consciousness. "Students must develop a critical consciousness through which they challenge the current status quo of the current social order."
In our current political and social climate, it is nearly impossible not to question or challenge the barrage of competing ideologies that flood all forms of media and public discourse. So why not integrate these topics into learning environments where educators can guide informed analysis and increased student agency? Ladson-Billings shares that "students must develop a broader sociopolitical consciousness that allows them to critique the cultural norms, values, mores, and institutions that produce and maintain social inequities." If we do not give them opportunities in adolescence, they carry that inexperience and ignorance into their adulthood when their participation in democracy has legal and lifelong implications.
In her documentary, Beyoncé includes the oft-recited (in my head) Malcolm X quote, "The most disrespected person in America is the Black woman. The most unprotected person in America is the Black woman. The most neglected person in America is the Black woman." Thus, her very presence as the first African American woman to headline Coachella is a challenge to the status quo. The critical consciousness raised in the performance and the documentary is equally as attainable in a project by giving students opportunities to grapple with injustices past and present in the hopes of designing with not only the intent but the impact of liberation for ALL.
Homecoming earned six Emmy nominations, which further substantiates how performance-based outcomes produce high-quality work, worthy of public recognition. To condense a 22-year profession into a two-hour performance took time, energy, sacrifice, and discipline, but it gave joy, hope, honor, and dignity. How can we as educators do that for our students? By believing in students' intellective capacity even when they don't, by honoring their cultural heritage when the rest of the world won't, and by creating space for their awareness and activism to thrive.
For more, see:
Header photo caption: Beyoncé showcased the energy of HBCU marching bands and dance teams like this one in Homecoming, a celebration of Black culture and historic headline performance at Coachella. Image credit: Creative Commons.
---
Stay in-the-know with innovations in learning by signing up for the weekly Smart Update.
Michelle Sadrena Pledger is a project director at the Center for Research on Equity and Innovation and a faculty member at High Tech High's Graduate School of Education. She is a speaker, facilitator, and coach committed to cultivating culturally responsive self-efficacy in novice and veteran educators. Follow her on Twitter: @michellesadrena.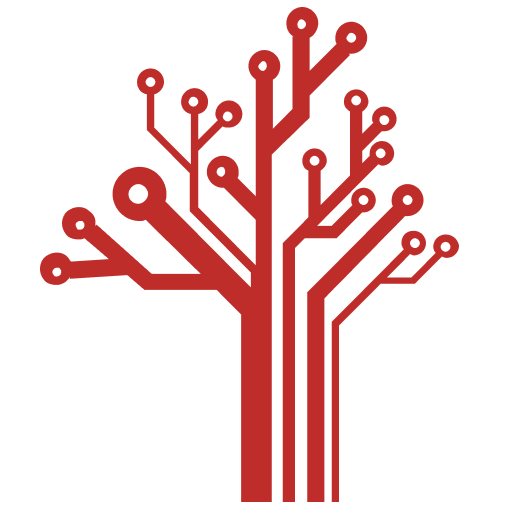 Getting Smart loves its varied and ranging staff of guest contributors. From edleaders, educators and students to business leaders, tech experts and researchers we are committed to finding diverse voices that highlight the cutting edge of learning.