How Digital Portfolios Empower Student Ownership of Learning
By: Kathy Rogers.
"When one teaches, two learn." This quote from Robert Heinlein has resonated with me throughout my 28 years in education. In my career, I've employed a variety of instructional strategies, but a constant has been my desire to connect with my students to help them—and me—learn and grow. Educators must continuously reflect on improving our practice to ensure that our students join us in becoming lifelong learners. Modern edtech tools are making a huge impact on what my students and I are able to accomplish; technology is helping us to make the connections that allow us to learn and grow together.
From Lesson Planning to Assessment, from Remediation to Enrichment, Edtech is Advancing to Meet the Needs of Students, Teachers and Parents
Today, I am working with my students to encourage them to engage with their learning in increasingly meaningful ways. Using a portfolio system allows my students to self-assess their progress and to reflect on their learning. Learning is made visible and my students are empowered to take responsibility and ownership. I am able to use portfolio data to intervene and offer guidance, and students can access help as soon as they need it. Digital portfolios are providing new and better ways to have conversations about learning.
I teach German, but I also facilitate a coding class. When designing the "Creating with Code" course, I came across several tools that I've also incorporated into my German classes. All my students use a variety of tech resources to do everything from assessing listening comprehension, to creating their own content through coding. I'm constantly interacting with my students to see which resources are working for them, and which are not. Gone are the days of standing at the front of the classroom; today I am striving to make our classroom a collaborative place, where students are engaged and empowered (See image at right, courtesy of the author).
Each of my students has access to a personalized learning portfolio via FreshGrade, a digital platform that makes it easy for us to capture evidence, assess it and reflect on it. By using a portfolio system, we are able to view data on a continuum, rather than just a grade in the grade book. Students reflect and comment on their learning and I provide feedback. Narrative feedback has proven far superior to traditional grades in facilitating and communicating academic achievement. This portfolio tool allows all of us–students, parents and me–to have an ongoing conversation about their learning and gives students ownership in that process.
Narrative Feedback and Ongoing Conversations Build Relationships and Facilitate Achievement
I work within a system that requires traditional grades, but my students and I are making a shift. Although students are required to receive a letter grade at the end of the semester, our focus is on the detailed feedback we share throughout the semester. We work together to evaluate the data in their portfolios to determine which learning targets are being met, and which ones may need additional work. Students no longer ask if an assignment is for a grade, or if they can have bonus points. Instead, by placing the focus on learning, students ask for help or for additional resources to advance their learning. They even submit evidence to their portfolios without being asked, because they want to show what they can do!
In our coding class, when students upload evidence to their portfolios, I ask them to respond to prompts about their work: "What were the challenges you encountered and how did you overcome them?" and "What will you do differently next time?" I respond with guidance, encouragement and more questions. Engaging with my students in this way has resulted in powerful conversations both online and in our classroom. We are forming connections that help to create a safe learning environment where students are encouraged to make mistakes. Our class motto is: "Fail Forward." Through self-assessment and reflection, students are living up to this slogan and making significant progress.
My German learners upload videos, documents and other benchmarking assignments to show progress. Students are able to compare their skills from the beginning of seventh grade, to the end of eighth grade. When the focus is on proficiency, students can gauge their progress rather than focusing on the outcome of one overarching assessment. With this strategy, we are able to collect detailed data to better support the learning process and to facilitate the transition to high school.
Initially, incorporating student self-assessment and reflection did come with some hesitation from my students because they quickly realized that having to reflect on assignments instead of "just doing it," was harder than simply receiving a grade. They soon came to the realization that the process required something new from them, namely, their engagement and ownership when it came to their own learning. Now my students have embraced this process and tell me that they are learning more because they don't have to worry about grades.
Learning Targets, Self-Assessment and Reflection: a New Language for Communicating about School
Focusing on self-assessment and narrative feedback wasn't just a change for students; it was a shift for parents, too. Though every parent has access to their student's digital portfolio, the reality is that many parents still want to see a traditional grade. However, through the use of portfolios, I have been able to encourage more parents to look past a grade and really understand the work their child is doing. As a bonus, the digital portfolio platform that we use offers resources for parent reflection questions. Parents can use these prompts to engage in positive and appropriate ways with their child's learning. For many parents, this is a very different experience than what they knew as students themselves, but our conversations are connecting us—home and school—in new and productive ways.
"Do the best you can until you know better. Then when you know better, do better." – Maya Angelou
Through the implementation of self-assessment and reflection using digital portfolios, I've seen a complete shift in my classes from a teacher-centered to a more learner-focused environment. As a teacher, it can be difficult to step back and trust the process of students being more involved in assessing their own progress, but I am convinced this is a change that represents what is best for students. My students are engaged with the content and through posting their evidence items, they can point to their increasing proficiency. For me, I can reflect on what is working in my practice, and what's not. It is important for me to model this habit of self-reflection for my students. If we want to continue to grow as lifelong learners, self-assessment and reflection are crucial steps. I am grateful for the opportunity to join my students on a learning journey; we are striving to know better and to do better as we grow and learn together.
For more, see:
A teacher of German and coding at Pizitz Middle School, Kathy "Frau" Rogers (@FrauRogers) is a lover of learning, and is committed to meeting learners where they are. She continually strives to improve her practice through providing students with dynamic, actionable feedback to help them make progress in learning. 
---
Stay in-the-know with innovations in learning by signing up for the weekly Smart Update.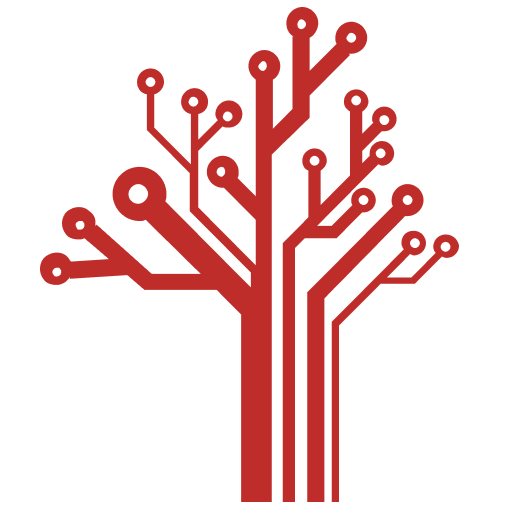 Getting Smart loves its varied and ranging staff of guest contributors. From edleaders, educators and students to business leaders, tech experts and researchers we are committed to finding diverse voices that highlight the cutting edge of learning.