OECD Learning Compass 2030 Provides Teachers, Students, and Employers with Milestones for Workforce Success
My standard keynote address begins with a quip that defines the long and winding road of my career: I'm a millennial trapped in an old man's body.
I have worked in retail and journalism, mopped floors, been paid to taste wine, held upper management jobs in two educational non-profits, started two consulting practices, and worked in two school districts as a K-12 teacher. The longest I've ever worked in one field is 13 years, but my transiency has accelerated as of late. Recent stats from the Labor Department reveal that an American worker stays on average 4.6 years in any one job. I'm the new normal.
I worry for my sons, I worry for my 24 nieces and nephews, and I worry for the millions of students around the world as they prepare to enter the workforce. How do we best prepare them for the new normal? My questions echo those generated by the OECD as that organization began to develop what is now called the OECD Learning Compass 2030:
"How can we prepare students for jobs that have not yet been created, to tackle societal challenges that we cannot yet imagine, and to use technologies that have not yet been invented? How can we equip them to thrive in an interconnected world where they need to understand and appreciate different perspectives and world views, interact respectfully with others, and take responsible action toward sustainability and collective well-being?"
The work that began in 2015 is coming into focus because of the Learning Compass, which is the first major product from a global coalition that includes policy makers, researchers, school leaders, teachers, and students.
The Compass identifies building blocks upon which context-specific competencies (financial literacy, global competency, media literacy, etc.) can be developed. The core foundations are:
cognitive foundations, which include literacy and numeracy;
health foundations, including physical and mental health and well-being; and
social and emotional foundations, including morality and ethics.
You'll recognize a few buzzwords. Getting Smart readers know that I and other writers have spent a great deal of time analyzing the terms "skills" and "competencies" while ruminating on their relationship.
According to the OECD, a competency "is more than just knowledge and skills. It involves the ability to meet complex demands, by drawing on and mobilising psychosocial resources (including skills and attitudes) in a particular context." Skills, on the other hand, are defined as "the ability and capacity to carry out processes and be able to use one's knowledge in a responsible way to achieve a goal." The OECD reminds us, frequently, that knowledge, skills, attitudes, and values are not competing concepts – they are developed interdependently.
The organization has targeted for 2030 three "transformative competencies":
The ability to create new value;
The ability to reconcile tensions and dilemmas; and
The ability to take responsibility for one's own actions.
The iterative cycle (what OECD calls Anticipation-Action-Reflection) that governs transformative competencies is focused on learner agency. In fact, the documents describe a key outcome that is encapsulated in a simple phrase: "To act, rather than be acted upon."
Image Source: OECD (2019), The OECD Learning Compass 2030, http://www.oecd.org/education/2030-project/teaching-and-learning/learning/
Because of these foundations we understand that students best prepared for the unrelenting innovation of the future are change agents. They must exercise agency in school and their communities or workplaces. The very idea of change agency implies a responsibility to actively participate in the world and in doing so positively impact people, events, and organizations to achieve a goal that is greater than yourself.
These are grand ideas that few can object to, but what does this mean to the sausage making of teaching and learning? I'll kill off the first objection quickly – no, this will not be on the test. The purpose of the Learning Framework embodied in the Compass is to place a high value on student outcomes that are not currently assessed by PISA or any other metric. The OECD coalition wants to create a new mindset, one that treasures what is not measured.
The 2030 initiative was timelined in phases. In Phase I, the Learning Compass (Framework) was developed. It is an attempt to build a common understanding of the knowledge, skills, attitudes and values necessary to prepare learners and teachers for 2030. This framework challenges everyone to look to the future and foster innovative learning environments. It also creates a common language countries, local authorities, schools, teachers, leaders, policy makers, business partners, and researchers can use to make comparisons and effectively communicate.
Another strand of Phase I includes an International Curriculum Analysis that builds a knowledge base that will allow countries to make curriculum design processes more systematic. This project supports international peer learning and evidence-based debates among the project's stakeholders. A report is expected later in 2019.
Phase II, with no end date in mind, operationalizes the Compass. A primary goal focuses on building common understanding of the principles and instructional designs that can effectively implement national and local curricula. In this phase, research and practitioner groups will explore the profiles of teachers who can support all students to achieve the outcomes defined in the Compass.
Moving forward, the OECD wants to maximize the contributions of the stakeholder group that developed the Learning Compass 2030. The OECD has released a call to action and made specific requests:
National, regional and local governments to share their policy design and curriculum design experiences related to the learning framework
Students, teachers, school leaders, and parents to share practices and experiences as concrete examples of using the OECD Learning Compass 2030
Experts and researchers to help strengthen the links between evidence-based policy and practice, especially on the constructs of the framework
Local communities, professional associations, and industries, including representatives of teachers' unions and the business sector, to share practices of supporting student learning and creating appropriate learning environments
This is a colossal undertaking. One can always rely on Andreas Schleicher, Director of the OECD Directorate for Education and Skills, to provide a pithy comment about the purpose of this global commitment. As he told a group of education leaders gathered in South Korea in 2019, "Education is no longer about teaching students something alone; it is more important to be teaching them to develop a reliable compass and the navigation tools to find their own way in a world that is increasingly complex, volatile and uncertain. Our imagination, awareness, knowledge, skills and, most important, our common values, intellectual and moral maturity, and sense of responsibility is what will guide us for the world to become a better place."
For more, see:
---
Stay in-the-know with innovations in learning by signing up for the weekly Smart Update.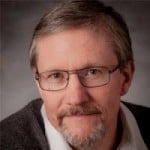 David Ross is a global education consultant and former CEO of the Partnership for 21st Century Learning.