Place-Based Education Anchors Learning in the Community
By the time I was 12 I had attended four schools in three states. I became keenly aware of how schools operated differently in different communities, and even more aware of how much they were oh so very similar.
Over the last 25 years, I've had the opportunity to visit schools and work with educators in 15 countries. I am even more keenly aware of how place impacts the nature of school, which does its very best to remain constant across lines of latitude.
Of late, I've become interested in Place-Based Education (PBE), sometimes called Place-Based Learning. That interest is driven by an insight late on arrival: I think the nature of a place determines the culture of the classroom to an extraordinary degree. This is why so many educational innovations have difficulty taking root when parachuted in. We ignore classroom culture (in large part, a product of place) at our peril.
The simplest definition of Place-Based Education comes via Getting Smart, which fostered a yearlong campaign focused on it. To wit: "Place-Based Education is anytime, anywhere learning that leverages the power of place, and not just the power of technology, to personalize learning."
PBE has its roots in the infancy of education. All learning occurred in the home, village, or later at a community school. It was local. Greg Smith, an emeritus professor of education at Lewis & Clark College, has done beautiful work tracing the historical and theoretical ancestry of PBE and I won't provide a pale shadow of his insights.
I am more interested in looking at the relationship between Place-Based Education and that other PBL, Project-Based Learning. I am also fascinated by the claim that PBE enables personalized learning.
Place-Based Education has a set of design principles that are worth examining:
Local to Global Context
Learner-Centered
Inquiry-Based
Design Thinking
Community as Classroom
Interdisciplinary Approach
The dozen or so models examined in my book Models of Inquiry, Explained, explore the various anchoring mechanisms at the heart of many of these pedagogies. Challenge-Based Learning (a community challenge), Discovery Learning (student interest), C3 (an argument), and Course-Based Undergraduate Research Experiences (lab-based investigation) all launch inquiry with a distinctive mechanism that either defines the model or embodies the discipline. Place-Based Education can be slotted into that typology because of its acute focus on locality, yet another anchor.
PBE practitioners state that the model's features enable Personalized Learning (to be explored in an upcoming post) by giving students voice and choice over how and what they learn, tailoring learning to each student's passion and needs, ensuring mastery of content, and promoting student agency. This, I think, is not overly distinctive from the other pedagogical models, most of which would claim the very same thing. View the elements of Gold Standard PBL for comparison and I think you'll agree.
I find it more useful to dig back into the work of Smith, who in In 1993 published an article in the Whole Earth Review entitled "Shaping Bioregional Schools." He used that piece to summarize conclusions he had made a year earlier in the book Education and the Environment: Learning to Live with Limits. Smith focused on what schools needed to do to achieve a set of outcomes in which students could help produce a more sustainable society:
 Understand the primacy of the communities in which individuals are embedded
Gain the skills and willingness needed to become effective local decision makers
Grasp humanity's fundamental dependence on the health of natural systems
Move beyond a value system predicated on material comfort to one based on the importance of relationships
These are ideas that truly distinguish PBE from the inquiry pack, and would be a notable addition to the current discussion about the Green New Deal, which desperately needs an education corollary.
There are schools that focus deeply on PBE, most notably the Teton Science Schools. TSS was founded in 1967 when it began teaching about the Greater Yellowstone ecosystem. The main campus (K-12) is in Jackson Hole, WY, where its well-regarded professional development program is headquartered.
Teton Schools are not alone in the PBE world. For a review of all other sites were PBE is implemented I suggest perusing "What is Placed-Based Education and Why Does it Matter?"
Advocates of PBE cite manifold benefits (learning is relevant, students can meet Deeper Learning outcomes, students can develop agency, etc.) though the research base is slim. That itself is often a deterrent to public schools eager to adopt a promising pedagogical model; districts have to publish their test scores, the proxy for quality in our age.
PBE, though, offers much promise, especially if we return to the outcomes highlighted by Smith in the early '90s. Educators know that if they wait long enough a pedagogical fad is sure to return. PBE should be more than a fad in a time of fractured communities and rapid environmental change.
Innovations in Instruction, Explained 
For more, see:
---
Stay in-the-know with all things EdTech and innovations in learning by signing up to receive the weekly Smart Update.
This blog was originally published on Linkedin.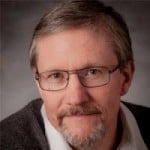 David Ross is a global education consultant and former CEO of the Partnership for 21st Century Learning.