How School Administrators Can Support and Promote Formative Assessment
By: Susan Villani
Formative assessment promotes teachers and students sharing responsibility for students' learning and empowers students to know what they should be learning and how to demonstrate that they are doing so at high quality levels.
It also requires a deep transformation of the roles fulfilled by school leaders, administrators, teachers, and even students. As teachers develop lesson plans and structures that enable students to increasingly become responsible for their own learning, administrators must give teachers the support and flexibility they need to rethink their approach to educating.
The How I Know initiative is a good example of these aspects of formative assessment. How I Know is an initiative of the Michael & Susan Dell Foundation through which sixty pilot teachers from Dallas ISD, Austin ISD, and Tulsa Public Schools are focused on identifying, scaling, and sharing successful approaches for designing formative assessment practice in the classroom.
I have worked with How I Know pilot site administrators and teachers in Dallas since February 2017. Pilot teachers and site administrators have learned a lot about formative assessment and how to incorporate it into their practice. Dallas' District Design Team led district's work under the How I Know initiative. Featured throughout this blog post are Anna Galvan, Principal of Ben Milam Elementary School, and two teachers from Ben Milam, Brea Lewis and Kim Harmon, who are members of the District Design Team, and who were also in a position to learn more about formative assessment before How I Know was officially launched.
Now, all too quickly, it is already time to think about scaling formative assessment to more classrooms in the next school year. After a recent visit to Dallas, I reflected on what appear to be the most powerful strategies site administrators have utilized to help formative assessment take root.
I identified five main roles that school administrators in Dallas played in their leadership of formative assessment.
1. Learning about formative assessment so they could be leaders.
Site administrators participated in several introductory sessions to understand the foundations of the How I Know Formative Assessment initiative. They learned that formative assessment is a lot more than teachers collecting exit tickets at the end of class or giving many quizzes and tests to accumulate assessment data. They came to understand that formative assessment is only formative if it impacts instruction during that lesson and/or soon thereafter.
Administrators now realize that formative assessment is about teachers and students sharing responsibility for the students' learning. Specific learning goals and success criteria that students understand are essential. This makes it possible for students to demonstrate achieving the learning goal or realizing that they need to try again or get help from a peer or the teacher.
For example, Dallas teachers were accustomed to posting Learning Objectives and Demonstrations of Learning, but they have now also come to understand the value of Learning Goals and Success Criteria, which are subtly different but also more relevant to formative assessment by utilizing language that is student-centered. Learning Goals often start with "I understand…," and Success Criteria may start with I can…". Defining the goal for each lesson is often more specific than what teachers are responsible to do through curriculum standards and making this shift has been a learning process for teachers.
Administrators also learned that there are stages that all people go through when a new initiative or change is introduced. They learned about the Concerns-Based Adoption Model (CBAM), which outlines the stages of concern: awareness, informational, personal, management, consequence, collaboration, and refocus. They were interested in how hearing what a person says can be deciphered to match it with a stage of concern. Knowing a person's stage of concern is important so that administrators can respond appropriately to individual stages of concern.
2. Listening to the pilot teachers and students to find out what they need.
Administrators also spent time in classrooms to find out what was different about formative assessment and how it was impacting students. Anna Galvan, principal of Ben Milam Elementary School and a member of the District Design Team, scheduled meetings after school for pilot teachers to share their successes and challenges. As a result, teachers at Ben Milam became very comfortable, early on, talking about their practices with each other.
Administrators shared with me, and others supporting the How I Know initiative, different pieces of formative feedback so that we could adjust or modify how we helped the pilot teachers and the administrators themselves.
Rickey Townsend, pilot teacher at Benjamin Franklin Middle School, wrote in an email correspondence to me on September 25, 2018, "I thoroughly enjoyed our planning and debrief last week. I witnessed so much growth from our first-time meeting to this last-time meeting. This work is definitely challenging, but what I am learning is if you stick with it, everything will come together."
3. Letting Go of a current way of doing something to make room for a new way.
Sometimes teachers felt that they were being directed, through different district initiatives, to do things that conflicted with what they were learning about formative assessment. We worked to help make connections between initiatives, finding common threads, and philosophies.
Anna Galvan told the pilot teachers that during this pilot, they could post the Learning Goals, as defined by How I Know formative assessment, instead of the Learning Objectives. "We need to afford pilot teachers the autonomy to try new things," she said, in order for them to feel supported.
4. Lingering to observe and learn from each other.
Informally, pilot teachers talked with each other about formative assessment and what they and their students were doing. The POD Cycle, described in a previous blog post in this series, described the specific process of teachers planning together, observing the lesson, and then reflecting as a group afterward. Pilot teachers learned from their colleagues and were excited about "upgrades" that were suggested by the POD Cycle facilitators. Pilot teachers eagerly continue sharing their ideas with each other, both informally and in the POD cycles. Brea Lewis talked about the Formative Assessment Template that was shared at a POD Cycle, saying, "Teachers are all going through a process together. They really talk."
5. Lighting the Way by inviting other teachers to observe pilot classrooms.
Grade-level and departmental colleagues were curious about How I Know, and pilot teachers shared what they were learning. For example, Emily Brokaw responded to Molina High School social studies teachers' curiosity about Learning Goals and Success Criteria. Colleagues in the pilot schools observed the way students' voices are an integral part of every lesson, and the ways that the pilot teachers structured the lessons and used assessment to inform their instruction right then and there. Allison Cato shared her red-yellow-green cup strategy, for students to self-assess their work and indicate when they needed help, with math colleagues at Molina High School.
Anna Galvan said that when other colleagues observe, pilot teachers feel empowered and on the right track. "Their confidence is rising. They have the internal satisfaction of a job well done when they see the student outcomes."
There have been many successes. The following is a list of success pilot administrators and an instructional coach have noticed:
Teachers have more effective lessons due to creating Learning Goals and the Criteria for Success. (Avril El-Amin, Assistant Principal at Anne Frank Elementary School)
A culture of learning and student self-assessment is more prevalent. (Richard Patille, Assistant Principal at Benjamin Franklin Middle School)
Teachers are becoming responsive to data in the moment. (Gina Maffucci, Instructional Coach at Ben Milam Elementary School)
The dialogue between pilot teachers is up a level from the dialogue between teachers who haven't utilized formative assessment. (Terry-Ann Rodriguez, Principal at Molina high school)
Student-teacher and student-student interactions are grounded more deeply in relationships. (Richard Patille)
There is a mindset of intentionality with planning, teaching, and assessment. (Gina Maffucci)
Teachers are seeing a shift, a transfer of control from teacher to student. (Josue Borrego, Assistant Principal at Anne Frank Elementary School)
Student-to-student discourse has increased. (Avril El-Amin)
Students have a better understanding of what they have mastered and what they still need to learn based on Success Criteria. (Terry-Ann Rodriguez)
Teachers understand that what is best for students is a high leverage point. (Josue Borrego)
Scaling Formative Assessment
How to scale formative assessment will be discussed by district and school administrators and the pilot teachers during the next few months, but it is already clear that building on the learning and experience of the site administrators and pilot teachers will be crucial to scaling. Anna Galvan said that Ben Milam needs to continue with formative assessment because the pilot teachers want it. "Teachers notice a change in their students. Teachers say that they need this." She continued, "Scaling will require developing the pilot teachers as teacher leaders. Administrators need to be purposeful, intentional, and transparent about promoting pilot teacher leadership."
Esmeralda Hernandez, a pilot teacher at Ben Milam who has had some of the same students last year and this year, enthusiastically said, "You can see the difference. The kids have more interaction. They question everything: each other and me! Questioning a teacher is something they wouldn't do. They know it's okay now, that you should do it. They know that making mistakes is okay. They accept that. They are more comfortable. Even if they don't have me in the future, she said, it [formative assessment] will carry on."
For more, see:
Susan Villani is a Senior Program Associate at WestEd. She has been coaching and teaching administrators to become more effective leaders and instructors for over 30 years. Connect with her at [email protected].
This post is a part of a series focused on the "How I Know: Designing Meaningful Formative Assessment" initiative sponsored by the Michael & Susan Dell Foundation. Check out the How I Know website (www.formativeassessmentpractice.org) and join the conversation on Twitter using #HowIKnow or #FormativeAssessment.
---
Stay in-the-know with innovations in learning by signing up for the weekly Smart Update. This post includes mentions of a Getting Smart partner. For a full list of partners, affiliate organizations and all other disclosures, please see our Partner page.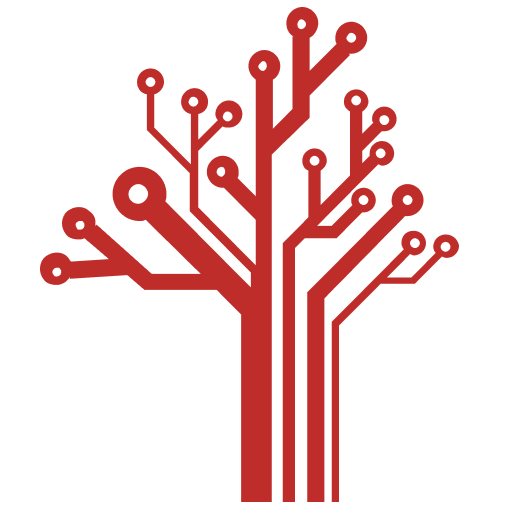 Getting Smart loves its varied and ranging staff of guest contributors. From edleaders, educators and students to business leaders, tech experts and researchers we are committed to finding diverse voices that highlight the cutting edge of learning.