The 5th C May Be the Most Important of All
I didn't have much need for cultural competence growing up in an all-white working-class neighborhood of Boston. Everyone was either Irish or German or Irish-German. And poor.
That changed when I landed my first teaching job, a gritty posting in an urban Los Angeles middle school. On the first day of class I looked out at 35 faces, few of them white. I was teaching a group of kids whose parents had immigrated from Korea, Taiwan, Japan, France, Mexico, Vietnam, Russia, and the Philippines. More than 80 percent of my students were Latinos who spoke English as a second language. And poor.
The ideas of James Banks, which I had avidly consumed while reading Educating Citizens in a Multicultural Society, came to life every day in my classroom. I quickly learned that I and every other teacher would have to develop cultural competence in order to be successful with diverse learners.
This need is self-evident today. It is impossible to have a conversation with educators and not address the topics of cultural relevance, cultural understanding, and culturally responsive instruction. However, there has been a slight pivot over the last 20 years. The cultural competence movement has linked arms with the crowd promoting global competence, so ably described in Teaching for Global Competence in a Rapidly Changing World by the Asia Society and OECD.
This interest in cultural/global competence is not restricted to the U.S. I participate in similar conversations around the world because most countries are afraid their young are losing interest in their own national culture or are ill-prepared to work in a globalized economy. The Chinese offer the most illustrative example of the dichotomy at the heart of current thought on cultural competence.
In the U.S. the conversation focuses on developing the skills and knowledge of teachers and students so they can interact effectively with people from other religions, cultures, political views, languages, and social traditions. In China and much of the world, the conversation focuses on cultural competence as a means to develop a deep appreciation for national traditions.
When I was CEO of the Partnership for 21st Century Skills we were approached by a partnership group from China that involved SKT Education, the METEN International Education Group, and Beijing Normal University. The Chinese team had completed its own research on the 4Cs (posted on this Google doc; English and Mandarin version combined).
Their conclusion: The 4Cs were not sufficient to meet Chinese educational needs. They wanted to add a fifth C, which they call "cultural competence." According to the Chinese, the fifth C trumps them all: "Cultural competency is the fundamental value of every Chinese and provides guidance for the other four aspects (skills)."
At first, the Chinese view of cultural competence was internally focused. The government was fearful that younger generations were being subsumed in world culture.  To the Chinese, a culturally competent learner was one who knows and values Chinese history, language, art, music, food, traditions, etc.
Our U.S. team asked the Chinese to expand their understanding of cultural competence to encompass both inward-facing and outward-facing modalities. Yes, a culturally competent learner in China must know and appreciate Chinese cultures, but he must also know and appreciate cultures from around the world. Chinese workers no less than American or French workers must be culturally competent – the global economy makes it so.
With a nod in that direction, PISA launched a global competence assessment in 2018 that is outward facing. The Chinese, who avidly compete in all international benchmarking, declined to participate, keeping good company with the Americans, Germans, and British. China, however, launched its own competitions that focus on the inward facing modality of cultural competence.
In February in Guangzhou, the Chinese qualifying rounds for the United States Academic Decathlon featured a pilot assessment in which teams of high school students were tested on their knowledge of Chinese culture and history. In November at the China Education Innovation Expo in Zhuhai, a new competition called Hi! China was unveiled.
Hi! China required student teams from middle school and high school to submit a documentary, essay/report, or stage a live performance that tied the historical importance of the Silk Road to China's new One Belt, One Road initiative.  More than 30 teams came to Zhuhai to perform or display their work and face a panel of expert judges who ensured that students knew the historical underpinnings of their work. The competition in Zhuhai was in part patterned after National History Day.
Interestingly, the main stage was surrounded by four competition areas in which individual students or teams of students completed activities that tested them on their ability to communicate, collaborate, critically think, and create. The standard 4Cs met the new 5th C in one small space in the vast halls of the Zhuhai Convention Center,
As always, I'm interested in the transferability of lessons learned. Schools in the U.S. are making an effort to teach and assess the 4Cs. Everyone understands that these skills are critical for success in college, career, and life. But perhaps we should take a cue from China, which has added the all-important fifth C. We're doing a decent job of preparing students to interact effectively with the world. I'm just not so sure how good of a job we are doing of imparting the cultural values and traditions of America. These inward and outward modalities of cultural competence are not mutually exclusive.
For more, see:
---
Stay in-the-know with innovations in learning by signing up for the weekly Smart Update.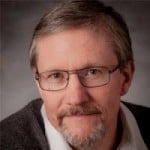 David Ross is a global education consultant and former CEO of the Partnership for 21st Century Learning.