Building School Culture With Gratitude
By: Michael Fauteux
Maria* tries to hold back tears halfway through the interview. "Are you ok?" I ask. "Yes," she says, continuing, "I just didn't realize some of these people even knew who I was." I am interviewing Maria about her experience using an online tool that I created called GiveThx, an app that helps students send thank you notes to each other to build relationships. After a long silence, she looks up and finishes, "I feel like they see me–and they actually appreciate the things that I do."
Maria is a 9th grade student at Leadership Public Schools (LPS) based in Oakland, California, which recently completed a four-week gratitude pilot program using GiveThx. Her words moved me: every student deserves to be seen and appreciated for who they are.
I've worn many hats at LPS – first as a teacher, then school administrator, and now innovator in residence. In my time here I have come to believe that school culture, in a word, is about relationships. Walk into any classroom or school hallway and you'll see community values and behaviors on wall posters, written across whiteboards, and as slogans on team t-shirts. To build healthy peer relationships schools communicate expectations to students with words such as kindness, patience, and inclusivity. For academics, the language shifts to perseverance, curiosity, and honesty.
A school culture founded on healthy relationships is a prerequisite for the engagement, vulnerability, and risk-taking necessary for academic and personal growth. It's the reason LPS has 99% of its students accepted to college each year, students who come from high-needs, high-trauma communities.
The challenge LPS and all schools face is: how do we communicate, develop, and monitor the behaviors essential to creating healthy school culture?
Why Gratitude?
LPS uses a variety of routines to define, reinforce, and monitor the behaviors that make up the DNA of our culture. We believe these behaviors support healthy interpersonal and academic relationships and need to be explicitly taught and practiced on a daily basis. We believe this is most effective when students and staff practice them together. And of all the practices we use to build our culture, our experience, student feedback, and research lead us to believe gratitude is the most important.
"I'd like to shout you out Lucas for making time to listen to me yesterday even though you had stuff you needed to do. I've been dealing with some difficult things and you taking the time means a lot to me." Josh sat back down in his seat in my advisory class.  Expressions of gratitude by students and staff like this occur regularly in advisory and other academic classes at LPS. Sometimes students focus on personal issues, other times they speak to academic behaviors. Student participation is voluntary and authentic.
Ask students about the culture at LPS and many will say it feels like family. The choice to regularly express gratitude in advisory, whole-school family meetings, and class is an outsized contributor to this feeling. As staff at LPS we intentionally built gratitude into our schools for two reasons. First, positively recognizing someone for their behavior makes that person feel seen and appreciated, nurturing the relationship between the giver and receiver. And second, a strong way to teach positive behaviors is through recognition of them as they occur.
Giving thanks accomplishes both of these things, a conclusion backed up by research. Gratitude practice has a positive effect on academic achievement and social integration. It directly supports prosocial behavior between individuals and in communities. Put simply, gratitude helps students make friends, feel safe, and ultimately perform better in school.
Increasing Access and Coherence
Lessons Learned
Despite its success in building culture, our LPS gratitude practice had shortcomings around access and coherence.
The public shout-out format created access issues for shy students, language learners, and young men who felt anxiety participating. This was particularly true for young men because, as research shows, their participation might be viewed as a sign of weakness.
There wasn't enough time in class for more than a few people to participate with shoutouts.
Journaling alone doesn't facilitate saying thank you to someone else or reinforce their positive behavior.
The staff wished there was a more intentional and systematic way to use gratitude to introduce, reinforce, and monitor specific behaviors across the school over time.
These challenges prompted the creation of GiveThx, an online tool to build school culture and belonging. With GiveThx:
Students and staff practice gratitude by sending and receiving Thx notes to recognize positive behaviors.
The digital notes are one-to-one and can be completed in less than 4 minutes to maximize safety and participation in ways our shout-out practice could not.
The system captures evidence of positive actions in the form of Thx notes, data that previously disappeared as soon as a person finished sharing it verbally. This allows the school to introduce and monitor progress of specific behaviors and overall culture on a daily basis, filling in the blanks between months-apart surveys.
GiveThx enhanced the LPS gratitude practices by increasing access and coherence for all students. However, there was a need for strong curriculum to compliment the tool and give staff a more intentional way to introduce gratitude with students.
Combining Curriculum, Practices, and Technology
Last year, I collaborated with California State University Dominguez Hills professor Giacomo Bono, a professor of psychology and expert on gratitude. Dr. Bono and I believed that pairing a gratitude curriculum he created with the GiveThx digital tool would both provide teachers with a structure to teach about gratitude and give students a safe and easy way to practice it. Preliminary findings to be published in spring 2019 show that, together, they increased students' emotional well-being and life and friendship satisfaction. Additionally, it decreased students perceived stress and symptoms of social anxiety.
How to Use Gratitude to Build Culture
Schools looking to start the work of using gratitude to build their culture can draw upon a variety of resources. These resources include specific practices, lessons, and tools to help provide access and coherence to the implementation.
Practices
Greater Good Science Center – Gratitude Practices
The Greater Good Science Center at UC Berkeley is an authority in gratitude practices and research. These practices are modular and organized to be easy to implement with students.
Character Lab – Gratitude Playbook
Character Lab, founded by Angela Duckworth, has produced playbooks to support teachers implementing lessons to develop character.  Their most recent playbook is the Gratitude Playbook, which includes activities and resources to start a classroom gratitude practice.
BetterLesson – Gratitude Sharing & Reflecting
BetterLesson's library of Instructional Strategies is an easy place for teachers to identify and implement field-tested strategies, tech tools, and research. Their curated suggestions for gratitude are particularly well suited for younger students.
Curricula
Tremendousness – Science of Gratitude – Video 2:07
This two minute video is a great starting point for introducing the concept of gratitude, particularly the science behind it and how gratitude changes the brain.
Greater Good Science Center – Youth Gratitude Program
The Greater Good Science Center has two curricula available on it's website, one for a K-8 audience and the other for middle and high school students. The curricula include age-appropriate activities, facilitation notes, and resources for thoughtful and effective implementation.
Tools
A curriculum and web app that builds school culture and belonging using gratitude. Students and staff send digital thank you notes and complete teacher-led reflections to recognize and reinforce positive behaviors.
Thnx4 is an online, sharable gratitude journal from the Greater Good Science Center that helps people express gratitude for the goodness in their lives.
Every Student Deserves to Be Seen, Appreciated, and Belong
"I like it because we get to get in touch with people we usually don't talk to and it makes us feel better and like we are more a part of our community," said Jose*, a 2nd grade student at All Souls Catholic School in South San Francisco, one of the first schools to pilot GiveThx in Spring 2018. His neighbor Veronica* put her hand up as he finished and started speaking excitedly at the same time, "I like how I get to tell people how I feel about them but don't have to tell everybody out loud."
My time with Jose and Veronica's school confirmed a few important things for me. First, people from all backgrounds, young and old, student and teacher, have the same desire to be appreciated and feel like they belong. Their relationships are the fertile ground for their personal and academic growth. Second, gratitude is for everyone and ideal for building school culture. Making the practice accessible for all students is important for building positive relationships, self-esteem, and community.
Many schools wrestle with creating a healthy culture that supports student wellbeing and achievement. The success LPS experienced using gratitude in safe, accessible, and effective ways makes the case for other schools to add gratitude practice to their culture-building toolkit.
For more, see:
Michael Fauteux is the Innovator in Residence at Leadership Public Schools and the Co-founder of GiveThx. You can follow him at @mikefauteux.
---
Stay in-the-know with innovations in learning by signing up for the weekly Smart Update.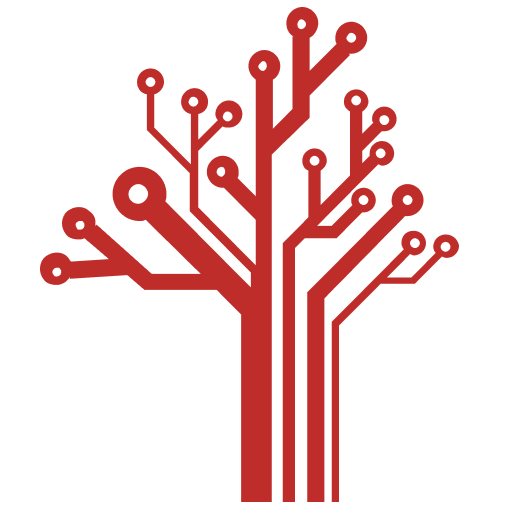 Getting Smart loves its varied and ranging staff of guest contributors. From edleaders, educators and students to business leaders, tech experts and researchers we are committed to finding diverse voices that highlight the cutting edge of learning.