A Look at MakerBot Education
Schools all over the country have been working to bring 3D printing to their students to support STEM integration, design thinking, student-centered learning, project-based learning, and the future of work. While some educators are comfortable embracing 3D printing with little formal training or support, others prefer more structured training and ready-to-use lessons in order to increase their comfort level.
There are many brands of 3D printers available to schools. MakerBot, founded in 2009, sells a variety of affordable, easy-to-use, wireless-enabled 3D printers and recognizes the revolution that 3D printing can bring to education. A branch of the company called MakerBot Education provides a wealth of resources to support teachers — whether they are new to 3D printing or experienced users of the technology. I recently spoke with Mair DeMarco and Forrest Leighton at MakerBot Education to learn more about the products and resources that MakerBot offers to educators. While many of these resources are free to any teacher, some of the resources are best suited for teachers who have or plan to purchase a MakerBot brand 3D printer.
I have been integrating 3D printing into my math classroom for over five years. While my school does not have MakerBot brand printers, I reviewed MakerBot Education's products through the lens of a teacher who is passionate about introducing the benefits of 3D printing to other teachers.
MakerBot Educator's Guidebook
The MakerBot Educator's Guidebook is a free, high quality, easy-to-follow book that can be downloaded for free or purchased in hard-copy form on the MakerBot Education website. In my opinion, this book is a must-read for teachers of all 3D printing experience levels.
If you are new to 3D printing, I recommend starting at the beginning of the book in Part 1: All About 3D Printing. You will find clear explanations, pictures and labeled diagrams to familiarize you with the vocabulary of 3D printing and the start-to-finish 3D printing process. Part 1 also provides helpful tips, such as useful tools and supplies for 3D printing and advice from MakerBot Educators. If your school has a MakerBot printer, you may be interested in the pages that are dedicated to getting to know your printer.
Teachers who are experienced 3D printers may want to jump to Part 2: 3D Printing Projects. The nine high-quality, teacher-tested projects are worth a close look, even if the subject or grade level that you teach does not match that of the projects. The first page of each lesson provides an overview of everything that you need to know about the lesson, including a brief summary, learning objectives, subject, audience, duration, supplies, skills needed and standards met. The authors have taken the time to organize each project into steps, providing numerous helpful, detailed pictures along the way. Any necessary teacher preparation is clearly explained, and some lessons include rubrics for student grading. I especially appreciated that each lesson ended with extensions that could be used to take the project further or in different directions.
If you are looking to take your 3D prints to the next level, the information in Part 3: Going Further is essential. My students typically use their 3D prints in the same form that they come off the printer. But the techniques explained in this section — sanding, gluing, painting and silicone molding — can be used to enhance, refine or combine 3D printed objects.
Thingiverse Education
You may have heard of Thingiverse, MakerBot's online 3D printing community for sharing 3D designs. MakerBot has also created a 3D printing community just for teachers, called Thingiverse Education. Over five hundred free lesson plans, which can be used with any brand of 3D printer, are posted on Thingiverse Education. Lessons can be browsed by subject, by grade or by collection.
While each lesson contains details to implement in the classroom, the information is not as consistently organized as the lessons in the MakerBot Educator's Guidebook. Each lesson on Thingiverse Education contains a description, but only some authors include details such as standards met, lesson duration or assessment ideas. Note that some of the lessons involve 3D printing for the teacher only; not every lesson involves students in the design or printing.
While browsing lessons on Thingiverse Education, I found it interesting to see projects from other teachers. As a teacher who frequently integrates 3D printing into my classroom, I would browse Thingiverse Education to get ideas for lessons. However, it is possible to find lessons that could be implemented without alteration. There are also many education-focused groups that can you can browse or join to find support or tips from other users.
MakerBot Grant Guide
While the price of 3D printers has decreased significantly in the last five years, schools may not have the budget to purchase a 3D printer or necessary replacement supplies, such as a filament. To help schools identify possible funding resources, MakerBot has put together a Grant Guide. Fill out this form to receive the Grant Guide from MakerBot.
MakerBot Certification Program
The MakerBot Certification Program is an online training program for schools and districts who own or plan to purchase a MakerBot 3D printer and want to provide formal 3D printing training to their teachers. Enrollment in this program starts at $99 and is mostly intended for users of the MakerBot brand of printer.
Two levels of certification are available. The course Level 1: MakerBot Operator is a self-paced, 4-hour course that covers topics such as the fundamentals of 3D printing with MakerBot printers, an introduction to Thingiverse and 3D modeling, and basic troubleshooting. The Level 2: MakerBot Curriculum Creator course is a self-paced, 8-hour course that includes how to teach 3D printing to students, how to manage and troubleshoot printers, how to utilize Thingiverse Education and how to create 3D printing project for students.
Be sure to verify with your school or state to determine if you are eligible to earn CEUs upon completion of the course. Both courses received a Seal of Alignment review by the International Society for Technology in Education (ISTE).
MakerBot Educators Program
MakerBot is always looking for teachers or teacher ambassadors who are passionate about 3D printing and are willing to connect with other educators, share ideas, create resources, and provide input on new products to MakerBot. Many of the resources on Thingiverse Education and in the MakerBot Educator's Guidebook were created by or with the assistance of MakerBot Educators. If this opportunity sounds exciting to you, fill out the online application. Note that one of the pre-requisites for application is having a registered MakerBot device.
For more, see:
---
Stay in-the-know with all things EdTech and innovations in learning by signing up to receive the weekly Smart Update.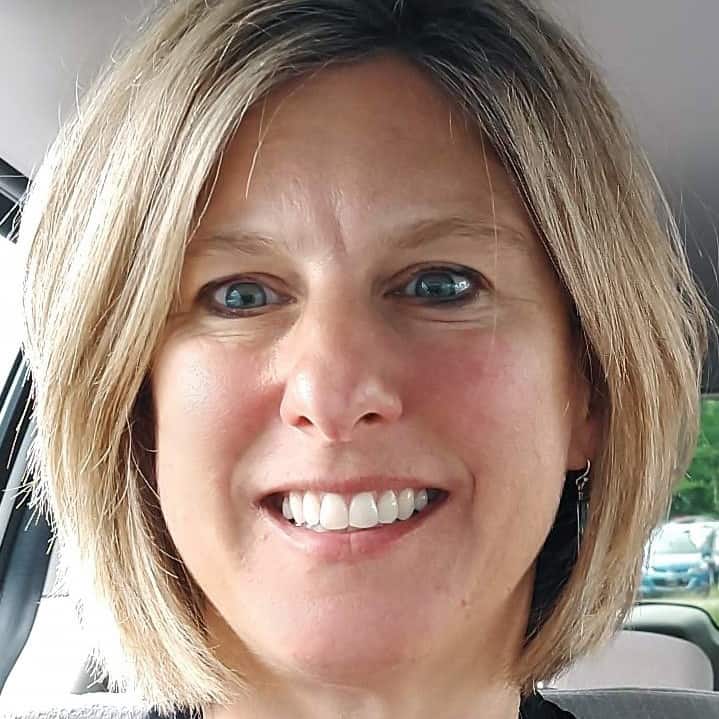 Jamie Back is an Upper School STEAM Teacher & Makerspace Coordinator at Cincinnati Country Day School.