6 Keys to a Successful Classroom Technology Pilot
By: Gerard Dawson
For many district leaders, the idea of organizing and managing a technology pilot might seem daunting, but new technologies can solve previously intractable issues. For example, with the many hats that teachers and administrators wear, it's often impossible for them to develop a collegial observation schedule. Furthermore, once teachers earn tenure, these observations become less and less frequent, leaving them to do more and more of their work with no feedback and no opportunities to share examples of what works with newer teachers. Dr. PJ Caposey, the superintendent of Meridian Community USD 223 in Illinois and the author of Making Evaluation Meaningful: Transforming the Conversation to Transform Schools, knows that this is a problem. To help solve it, he recently launched a pilot of a video teacher observation platform. The experience his district gained reveals six practical insights for other districts considering pilots of their own.
1) Find the right teachers: According to Caposey, running a small pilot, as opposed to a building-wide or district-wide initiative, is an essential part of successfully implementing a cutting-edge program like this one. Finding teachers to participate in the pilot, though, may not be easy.
Instructional Coach Deanna Simpson is part of the teacher-evaluation committee at Meridian 223 and has been the leader of the pilot. After Dr. Caposey mentioned that the district had the opportunity to do a pilot using a video observation and feedback platform, Simpson and her committee brought the idea back to their individual schools, seeking teachers who were "already very reflective in their practice; they're not intimidated by a video [camera] being in there."
She eventually found a group of volunteers. Within the initial group, several teachers were already consistently reflecting on their teaching practice, and they looked forward to integrating video into their reflective practice. Another teacher took the idea even further, using the videos with students by asking them to reflect on their engagement in class.
2) Explain the parameters and benefits of the pilot: Caposey was determined to use the pilot to empower teachers and principals. "If principals don't believe they're going to add value for the teacher, the process is over before it's begun," he said.
Among teachers, Simpson explained, "People wanted to know, 'What's the take on this? What's it really going to be used for?'" After discussions with both teachers and principals, the district decided that for the pilot, teachers' videos would not be tied to evaluations. Simpson also noted that some teachers were happy to use video for recording classes, realizing it could eventually limit potentially disruptive administrative observations. Simpson and Caposey made sure that teachers knew that their videos would be used to support the growth of their practice.
When deciding who would see the videos, Simpson said, "We don't even have principals in our pilot, because that way nobody has to question the intent of where this is heading."
3) Do a tech compatibility check: Another logistical piece in any technology pilot is ensuring compatibility of and access to devices that participants use. At Meridian 223, teachers are using a variety of devices, from a single laptop or tablet to multiple devices capturing multiple angles. For example, Insight ADVANCE allows multiple devices to capture video from the same sign-on simultaneously, and also offers a mobile app for iOS devices, so teachers can capture video with their phones.
4) Have a support system in place before you start: With any pilot program, challenges will arise with technology and implementation. The proactive step districts can take is to determine a plan of action for tracking and addressing these challenges. Simpson and the piloting teachers used a shared spreadsheet to provide each other with ad-hoc support.
5) Get necessary permissions from stakeholders: When it comes to recording students, it's important to be very clear on privacy permissions in your district. Meridian 223, like many districts, uses a release form that determines if students can be featured in district media. According to Simpson, even though one student in a pilot class was not permitted to be filmed, the teacher was mindful of this situation and found it easy to work around it. Simpson emphasized the importance of teachers respecting a parent's choice to not have their child on camera.
6) Remember that technology is a tool to inspire improvement in teachers and students: As the pilot has progressed, Caposey has seen teachers use the software to collaborate by sharing videos with peers, and in general taking charge of their own professional development. "We have teachers driving their own sense of feedback," he said, "I can't create change in anyone, but with video, I can create conditions for change."
As Simpson concluded, the pilot has given teachers a new way to "add value to each other," empowering them to improve education for every student in every classroom.
Gerard Dawson is an English and journalism teacher at Hightstown (NJ) High School, the author of Hacking Literacy: 5 Ways to Turn Any Classroom into a Culture of Readers, and a contributor to The Best Lesson Series: Literature. Follow him on Twitter: @GerardDawson3.
For more, see:
---
Stay in-the-know with all things EdTech and innovations in learning by signing up to receive the weekly Smart Update.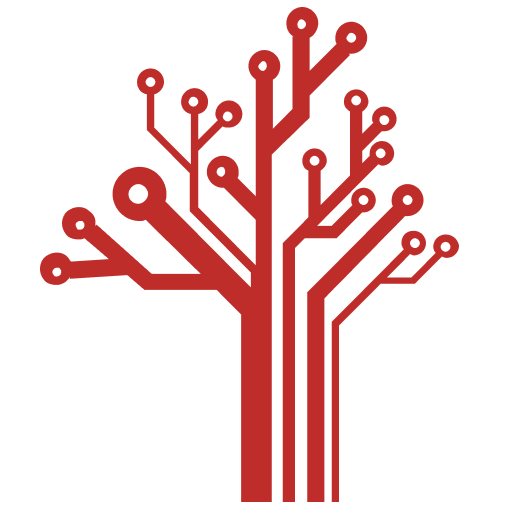 Getting Smart loves its varied and ranging staff of guest contributors. From edleaders, educators and students to business leaders, tech experts and researchers we are committed to finding diverse voices that highlight the cutting edge of learning.