EdTech As Augmentation: Building A Strong Partnership Framework Between Schools and EdTech Entrepreneurs
Key Points
For far too long, edtech has been supply-driven rather than focused on real-time community needs.

The best edtech entrepreneurs are operating as true partners alongside schools. They embrace the imperative to innovate when it comes to catalyzing and delivering solutions arm-in-arm with school partners.
By: LEANLAB Education Editorial Team
Why is there a significant mismatch between supply and demand within the education sector?
School district buying processes are slow, confusing and often detached from the lived experiences of the classroom. And while investment in educational research and development lags behind other sectors, venture investment also favors growth stage companies and non-classroom facing tools. All this adds up to an education technology sector that for far too long has been supply-driven rather than focused on real-time school needs.
After the pandemic illuminated the necessity of EdTech, an opportunity also emerged to up-end these dynamics to ensure edtech tools are making a difference in the lives of students and teachers. The best edtech entrepreneurs understand this and are operating as true partners alongside schools, through every step of the product development journey. They embrace the imperative to innovate when it comes to catalyzing and delivering solutions arm-in-arm with school partners.
They're co-designing solutions with school partners.
They're running pilot programs in real classrooms to improve the usability of their product.
They're conducting ongoing research to measure user engagement and the linkages between product usage and outcomes.
In short, they're embracing the idea that edtech should augment the good work schools are doing. They understand that to produce outsized results for school communities, they need to develop products in partnership with school communities.
What might stronger partnerships between schools and edtech look like in practice?
Edtech entrepreneurs can seize this moment by helping school partners navigate these rough seas through a more intentional approach to testing and implementing edtech solutions.
Importantly, edtech developers need to listen to the insights and expertise of teachers, parents, and students when they're developing their products in order to ensure that new solutions are truly driven by the problems that schools are facing every day. The good news is that there are systematic processes edtech developers can follow to center education community voices early in product development, which can pay dividends in the long term.
Be intentional about fit
You (usually) wouldn't turn up on a first date without knowing a few key details about a potential partner. So why would edtech entrepreneurs just jump into new school communities without first ascertaining whether the "fit" is right?
Edtech entrepreneurs shouldn't enter into a school partnership until they've confirmed that their product has the potential to enhance, or solve a problem for, that school environment. To do so, entrepreneurs should stay close to school communities, and earnestly listen to how schools describe their pain points. They should be honest with themselves to assess if their product can meet the schools needs before moving into a partnership. Once a "fit" is established, entrepreneurs should collaborate with school partners and those who will be implementing the solution to create a shared vision of success–what does a successful pilot or test look like? How do both parties benefit?
Focus on how students and teachers use your product first
The great thing about usability studies–studies that measure a product's ease of use–is that it's a two-way street.
Edtech entrepreneurs get to improve their product's core functionality while school partners get to introduce potentially beneficial products to their educators and learners.
It's the clearest baseline consideration in the world of edtech research and development: Does this product, at minimum, work for the intended audience?
Sitting with this question and iterating on it is important before moving forward with further testing. It's important at this stage to find out how teachers and students interact with the product, if it's easy to use, and if it aligns with their expectations.
If you get usability testing right, you have the opportunity to boost user satisfaction, uncover hidden problem areas, and validate your edtech product.
Dig into how teachers implement your product
At this stage of the partnership, it's all about sustaining and retaining. The goal is to boost and sustain user engagement while bringing in users and retaining them. That's the essence of implementing any high-quality edtech solution.
When it comes to implementation, it's important to understand exactly how teachers are using an edtech tool inside the classroom, what sorts of barriers are preventing teachers or administrators from fully implementing a solution, and what ways edtech companies can better support the implementation process.
This is perhaps the most important part of product development, because in order to understand the impact of your edtech tool, it has to be used with fidelity throughout a school.
Implementation and usability are important for principals as well. In a recent study by RAND, three-quarters of school leaders said that they prioritized "standards alignment" and "usability" when assessing materials because "these two dimensions could facilitate teachers' implementation of materials and reduce teacher burden by limiting their need to supplement […] and modify […] their main instructional materials."
The right implementation process can help you optimize onboarding processes, boost user retention, and refine your value proposition.
Importantly, partnering with schools and focusing on implementation helps to identify the conditions that yield success and paints a picture of what sustainable use of the product looks like.
Build a case for the impact of your tool
Once usability and implementation are satisfied you can begin to connect product usage to outcomes with correlational research.
Assuming you've covered the questions in the implementation phase, you'll want to address important questions beginning to address the impact of your tool:
What is the relationship between use of the product and teacher/student outcomes?
What explains the relationship between product use and teacher/student outcomes?
What explains teacher and/or student engagement with the solution?
Collective evidence at this stage of the partnership is key, as you'll need it to demonstrate the promise of impact. You'll do this by correlating product usage to intended outcomes.
How strong edtech partnerships with school communities can deliver big impact
From smart matching processes and usability testing to intentional implementation and correlational research, it is very possible for edtech entrepreneurs and schools to partner together thoughtfully and with an eye towards impact over time.
The intention aspect requires employing a lens of augmentation, one that is demand-driven and builds out of genuine community needs.
The rest is just proven research methods carried out alongside community buy-in. Modern edtech entrepreneurs should take note.
LEANLAB Education is a Kansas City-based nonprofit whose mission is to launch transformational education innovations that have a national impact. Their method is pairing under-resourced school communities with high potential education technologies to measure their impact in authentic classroom environments.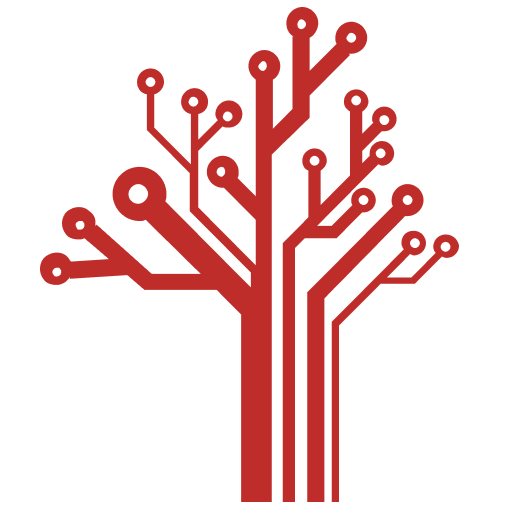 Getting Smart loves its varied and ranging staff of guest contributors. From edleaders, educators and students to business leaders, tech experts and researchers we are committed to finding diverse voices that highlight the cutting edge of learning.