3 Keys to Educating the Whole Child
By: Kristi Robinson
Social and emotional learning (SEL) plays a role in every aspect of education and provides students with necessary 21st-century skills to be successful in their futures. By implementing SEL, educators can encourage behavior like sharing and empathy among their students, while also reducing depression and stress. Student success starts with defining education and getting classroom culture right for the whole child.
I'm the principal at Golden Hills Elementary School at Palermo Union School District in Butte County, California, a low socio-economic community. Currently, 82% of our K–8 students qualify for free or reduced lunch. Due to the high need, all of our students are offered free meals. We're faced with our own challenges every day, but a year ago, we noticed that our biggest gap was in social, emotional, and behavioral support. Over the past year, we've worked to uncover the best techniques for educators and students to truly connect with each other and build strong, positive relationships between adults and students. The amazing staff at Golden Hills, both certificated and classified, have been dedicated to professional development that will help our students be successful.
Walking and Talking
The foundation of whole-child education is building a relationship. That means educators getting to know their students on their level. Healthy relationships are supported when both parties feel respected, encouraged, and cared about. When we create a safe learning environment, we see students feel more engaged, motivated and willing to take risks in their learning.
Recently, my role in relationship-building has been to talk with students about their aspirations. I go into different classrooms during their SEL period and I listen when their teachers are talking through the 7 Mindsets, a platform that opens up a discussion around topics like fulfillment, happiness and success. Then, at recess, I plan an activity such as walking with the students to discuss the topics they went over in class.
During the first week of school, I discovered through discussion of the mindset "Everything is Possible" that one of our students wants to be an author. She told me she would like to learn French because she wants to live in Paris as well as earn an English degree in college. Without conversations like this one, I would never know these details about my students. With information like this, I can begin to build meaningful relationships with students.
More often than not, students are coming to my office when they've done something they probably weren't supposed to. Now, I'm able to foster relationships and make connections with them about positive things, and when they do visit my office, we already have a relationship to build on.
Coping with Difficult Situations
While there are so many benefits to ongoing SEL instruction, such as developing self-confidence and increasing awareness of strengths, we've found that our students were craving a way to let go of their anger or frustrations from stress. We connect each of the mindsets with our positive behavior intervention support (PBIS) system. By doing this, we've started to look at students who have displayed any behavior concerns, such as anger, and find the connection to SEL.
We definitely have a lot of students coming to us with trauma from their past. We have a lot of students who are being raised by grandparents or parents who are incarcerated. If we can have these important conversations about the reasons behind their behavior, we can build on some of the techniques, such as breathing exercises, to help cope with the emotional struggles that are weighing them down. Some of our students have incredibly difficult situations outside of school, and for us to best support them at school, we remind them that they don't have to follow the same patterns that some of their families have. Our goal is to teach them strategies to overcome their struggles and to show them that their life can be different.
To improve student behaviors on campus and support each other in different ways, we've implemented our own intervention teams. Every week our grade-level teams meet during their professional learning time to discuss students. They write about students who are having academic, SEL or behavior concerns. These notes are shared with the intervention team that meets every other week to discuss what we can do to create or place students into an intervention that will better support them.
Empowering Students to Lead
Every day we have a schoolwide intervention block where students are placed in classes, based on data, to best support an academic gap. Last year we changed one class from an academic class to a social-emotional/leadership class. The idea is to give the students who are struggling with anger, social awareness or family issues, a safe place to discuss these struggles and to develop these students into leaders of the school. They plan Red Ribbon week activities, work with the Parent Teacher Group and plan schoolwide rallies. In this class, we focus on talking with students about their struggles and what they may be going through at home. I have one student in particular who comes from a very rough house. He was in the intervention class last year as a 4th-grader. Last year he would have these very loud verbal, physical outbursts. Now, he can talk about his feelings and use some breathing techniques to calm down. He is now a role model in the intervention class, and he teaches other students these strategies. By building relationships and supporting high-need students, our suspension rates have dropped drastically. Students are feeling respected, heard and valued. We have changed from being reactive to proactive.
Teaching the whole child requires taking the time to get to know students as individuals. Building a relationship is the key to truly reaching your students. Having a safe and supportive learning environment is crucial to their success. My advice is to be sincere. Look for the good in everyone, teach them how to show gratitude, and make yourself available for them when they need you the most.
Kristi Robinson is the principal of Golden Hills Elementary in Palermo Union School District. Follow her on Twitter: @krobinson321.
For more, see:
---
Stay in-the-know with all things EdTech and innovations in learning by signing up to receive the weekly Smart Update.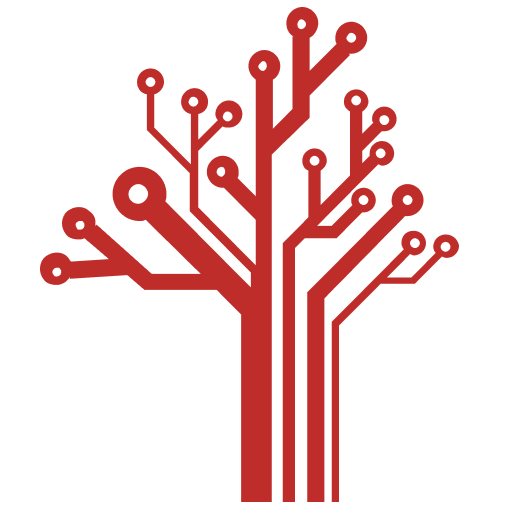 Getting Smart loves its varied and ranging staff of guest contributors. From edleaders, educators and students to business leaders, tech experts and researchers we are committed to finding diverse voices that highlight the cutting edge of learning.