Business Schools and the Problem-Solving Skills Gap
By: Corey Phelps, Ph.D.
Business school graduates are facing a crucial skills gap, which may only get worse.
Recruiters polled recently by the Financial Times ranked complex problem solving as one of the most important skills MBA graduates need and one of the most difficult to find. Many analysts, including the World Economic Forum, believe the rise of AI and other technologies will only widen this gap by placing an even bigger premium on human problem-solving.
How did we get here? As with many challenges, the underlying causes are part nature and part nurture. Research on complex problem-solving shows it doesn't come naturally for most people. Numerous cognitive biases trip us up. To overcome these biases and become better problem-solvers, we must be taught how to do it well. This includes learning how to integrate diverse areas of knowledge because complex problems require integrative solutions. This article explores the case of business schools, but many of these mechanisms are valid across educational settings.
Business schools (b-school) fall short on nurturing complex problem solving, largely because of how they're organized. B-school faculties are usually arranged in functional silos, where specialized knowledge—such as finance, accounting or HR—is taught in specialized courses by narrow technical experts. Because complex problem solving is integrative, it cuts across these silos. This means that all departments are responsible for helping students become better problem solvers, but none of them own the challenge and take the lead in addressing it. Consequently, the typical b-school doesn't teach complex problem solving as part of the core curriculum or provide much opportunity to practice and get feedback on it. Even the vaunted case study method has become a tool to teach specialized frameworks and to address narrowly circumscribed problems that often come clearly defined for the reader.
To better meet the needs of employers and society, business schools must change by better preparing graduates for what they will spend much of their time doing at work – solving complex problems and selling the solutions. As business school professors, we've been working to bring about this type of change.
In 2014, we began work on a mandatory MBA course on problem-solving at HEC Paris. Because of the overwhelmingly positive response we received from students, my colleagues from HEC Paris and I co-wrote a companion book, and at the Desautels Faculty of Management at McGill University, we're leading a series of intensive reflection and discussion sessions designed to help MBA students actively construct an integrated understanding of the foundational domains of business knowledge, to help them become better complex problem solvers.
What these efforts have taught us is that for business schools to better prepare their graduates for work and life, they must become more problem-focused in their approach. We can look to the problem-based learning movement for inspiration.
Medical schools pioneered problem-based learning in the 1960s and '70s. It was a response to a growing disconnect between the practice of medicine, where physicians need an integrative understanding of diverse medical knowledge to treat complex patient problems, and medical education, where vast amounts of medical knowledge were taught in specialized courses with little consideration of its relevance to medical practice. Since then, PBL has spread to many other areas (such as engineering and law), but its penetration into business schools has been surprisingly limited.
What sets problem-based learning apart from more traditional educational approaches is a set of core principles. Learning is organized around and triggered by complex problems that students can expect to encounter in the real world of work rather than by the specialized disciplines of faculty members. Solving complex problems motivates students working in small groups to search for and integrate information from diverse disciplines. Consequently, students drive the learning process rather than teachers, who play important supporting roles as guides and facilitators.
Business schools can help close the problem-solving skills gap in their graduates by adopting three aspects of problem-based learning. First, b-schools should include a dedicated course on complex problem solving early in the curriculum. Such a course should provide a disciplined method and toolkit, like the one we detail in Cracked It!, that students can apply to all complex organizational problems.
Our experience shows us that a generalizable problem-solving method offers important benefits for students. The step-by-step guidance it provides allows students to focus more on searching for relevant knowledge to solve the problem. Consequently, a method provides a structure that supports integrative learning. The guidance a method provides also gives students the confidence they need to tackle increasingly complex problems.
Next, instead of organizing courses solely by academic discipline, b-schools should reorganize a portion of their curricula around particular types of real-world complex organizational challenges (really, this is a practice that could aid most schools in developing problem-solving skills in students). These could include managing the process of an acquisition, the divestment of a business or changing a company's business model in response to declining performance.
Problem-based courses promote integrative learning, small team collaboration and provide more opportunities for students to practice solving complex problems. Because they address complex challenges, problem-based courses require the coordination of faculty from different disciplines. They also require faculty to serve as expert guides and facilitators rather than the traditional sage on a stage. Both the Desautels Faculty of Management at McGill University and the Yale School of Management have developed integrative, problem-focused MBA core curriculum.
Finally, b-schools need to use pedagogical tools that complement problem-based learning by capturing the complexity of actual organizational problems. These tools include capstone consulting projects for real organizational clients, computer simulations of complex organizational challenges, live case studies that provide students access to the actual organization and key  personnel, and raw cases that mimic the real world of unstructured source material such as reports, articles, interviews, videos, photographs, original documents and websites.
The world is facing increasingly complex problems. Organizations create value by helping to solve these problems. It's time for business schools to revise their curricula and pedagogies to better equip their graduates with the skills they will need to help solve complex problems.
For more, see:
Corey Phelps is Professor of Strategy and Associate Dean of Executive Education at the Desautels Faculty of Management, McGill University. He is the co-author, with Bernard Garrette and Olivier Sibony, of Cracked it! How to Solve Big Problems and Sell Solutions Like Top Strategy Consultants. Connect with him on Twitter at @Corey_C_Phelps
---
Stay in-the-know with all things edtech and innovations in learning by signing up to receive our weekly newsletter, Smart Update.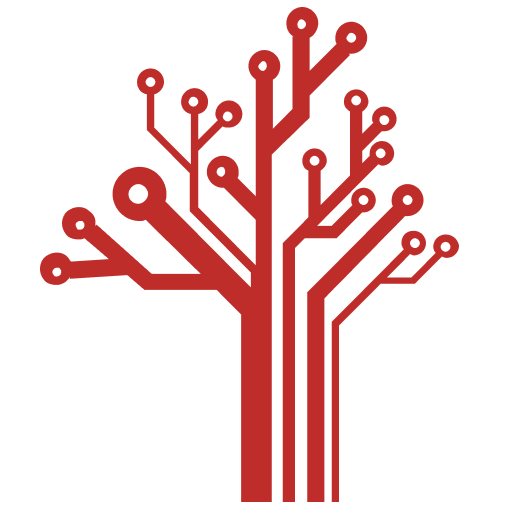 Getting Smart loves its varied and ranging staff of guest contributors. From edleaders, educators and students to business leaders, tech experts and researchers we are committed to finding diverse voices that highlight the cutting edge of learning.