All aboard Lego's "Coding Express"
Having been a long time Lego fan and advocate for integration in learning for all ages, I was excited to sit down with my son to unpack and review Lego Education's Coding Express. As an educational tool designed for early learners, my approach was to look at it through multiple lenses to include specific insights as a former principal of a Pre K-8 public Montessori school with teachers and learners who would thrive in this innovative approach to "encouraging learning through play."
With eager anticipation, we cleared the dining table, laid the ground rules (if help was needed, he had to ask in the form of a question) and began to unpack the contents. It included 234 familiar and unfamiliar building pieces, a series of well-designed picture cards and resources with instructions to access associated curriculum and apps aligned to support and enhance the product.
He started his build by laying the tracks. This was fun to watch as he explored all of the different possibilities, and he gave very intentional thought to maximizing the pieces to create a layout that utilized as much table space as possible. He then jumped into the building of the train. This provided his first opportunity to utilize the "build cards" and while he originally created the "classic engine," he continued to explore the cards and ended up dismantling to create the more modern iteration. After utilizing about 90% of the provided pieces, strategically placing each addition to the landscape of the dinning table, he was ready to explore the pieces that he had not seen before.
What would quickly be identified as the "magic" behind the Coding Express, we looked at the color-coded inserts and the function that each served in the travel and animation of the train. With that, it was "all aboard" and the train was on its way. While there were countless applications that could be easily be introduced in a variety learning setting, the real insights were delivered in the observations gathered after the completion of the build (and subsequently, the next afternoon into the evening). He continued to engage with the set, moving associated parts; the refueling station, landscaping additions and animals, with independent alignment of the "coding strips" to match functionality with design.
Lego Education outlines the Coding Express "Key Learning Values" to include:
Sequencing
Looping
Conditional coding
Express ideas with digital elements
Language & literacy
Collaboration
Problem-solving
Critical thinking
and while I completely agree, it is the learner familiarity of product as a bridge to innovations in learning that is the absolute gift of the Coding Express. Through a learning lens, this tool would be welcomed in any early learning environment, with excitement around what's to come.
For more, see:
---
Stay in-the-know with all things EdTech and innovations in learning by signing up to receive the weekly Smart Update. This post includes mentions of a Getting Smart partner. For a full list of partners, affiliate organizations and all other disclosures please see our Partner page.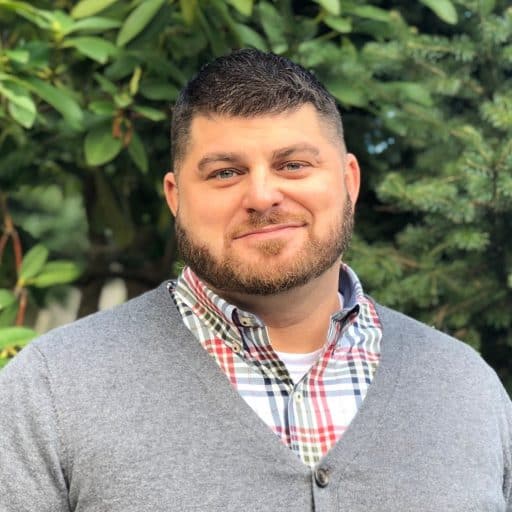 Adam is a learning design consultant. He focuses on capacity building and is known for his work in coaching, learning design and leadership development.