Cheating 2.0: How to Fight Back Against 'Contract Cheating'
By: Dennis Pierce
Cath Ellis, Associate Dean Education in the Faculty of Arts and Social Sciences at the University of New South Wales in Australia, describes the conflict between students looking to cut corners on their education and instructors trying to preserve academic integrity as an "arms race." And there is a new front in this battle.
"Students figure out a new way to cheat. We figure out a new way to catch them. So they figure out a new way to cheat," Ellis says. The latest method that educators need to be aware of is a phenomenon known as "contract cheating."
In the early days of the Internet, a wave of term paper sites emerged that sold prewritten papers to students. Plagiarism detection services such as Turnitin, which allows educators to compare students' written work with a massive database of content published online, proved to be an effective deterrent—and this has forced a change of business model.
Now, many websites advertise that they will custom-write original papers for students on nearly any topic, for a fee. Although this is still plagiarism, in that students are passing off someone else's words and ideas as their own, it's much harder to detect than copy-and-paste plagiarism.
It's also a huge business. A 2014 study estimated that revenues from contract cheating in the United States may exceed $100 million.
While educators might not be able to prevent contract cheating entirely, "we cannot ignore it and hope it will go away," Ellis says. "That is not going to happen, and we need to decide to take action."
Deterrence strategies
Deterring contract cheating starts by establishing a culture of integrity in the classroom. "We need to equip students with the skills and the acumen to be able to resist the temptation to do this," Ellis says.
Simply telling students not to cheat is not an effective deterrent. Educators must help students understand why cheating is wrong by explaining the consequences of their actions.
Ellis frames this conversation in terms of risk, both to students themselves and to the public at large.
"Every student we graduate is going to put the public at risk if they haven't properly demonstrated their learning to us," she notes. "It's easy to think about nursing graduates and engineering graduates. But what about financial advisors? Primary school teachers? Everybody we graduate needs to be properly qualified, so that we're not putting the public at risk."
The risk to students themselves begins with the chance of getting caught. "The penalties for this are, or ought to be, serious," Ellis says. But students who pay others to do their work for them also put themselves at risk for betrayal.
"A lot of educational institutions have reported writers ringing them up and saying, 'I did this work for the student. They haven't paid their bill,'" she explains.
Students who do this also risk blackmail, possibly for the rest of their lives. Ellis says "these companies make lots of reassuring promises of quality and integrity to their customers, but many of them are little more than scams."  There is also the risk to the student's reputation. But the biggest risk to students, Ellis says, is that they are not learning from the assignment. "This is why students are attending the educational institution," she observes. "And it's the most important thing they should be getting from it."
Along these lines, educators should make sure they are giving assignments that have real value, and they should communicate this value to students. Students should understand why it's important for them to complete each assignment and what skills they will learn from it.
How a writing assignment is designed can also deter contract cheating. Andrew Quagliata teaches a first-year business writing course at Cornell University. He says his best strategy for preventing plagiarism is asking students to write multiple drafts and bring these to class for peer review.
"The more work a student completes in advance of the final deadline," he says, "the more time they have to ask questions—and the less likely they are to plagiarize." What's more, students are less likely to pay someone to write multiple drafts of an assignment for them.
While assessment design plays a role in taking action against contract cheating, Ellis offers an important reminder: "Even though requiring drafts may make contract cheating more unlikely, it doesn't prevent it altogether. I've seen students order multiple drafts of one assignment and turn those in as their own work.
Detection methods
Establishing a culture of integrity, communicating the risks of cheating to students, and designing more thoughtful writing assignments are important. But Ellis says it's equally important for educators to be able to recognize contract cheating when it happens.
"Detection, to my mind, is a really important part of deterrence," she says. "If we're not picking it up, it doesn't stand as a deterrent to students."
The International Center for Academic Integrity has put out a guide to preventing contract cheating. One of the techniques it describes for identifying whether contract cheating has occurred is examining the metadata embedded in an electronic file.
"If it's a Microsoft Word file, download it, right-click on the icon, and click 'Properties' from the drop-down menu," the document states. "At the top of the new window, click the 'Details' tab. From here, you can see a variety of information, such as authors, the number of revisions, when the file was created and last saved, (and) total editing time. However, remember that any potentially incriminating pieces of information can be circumstantial at best. A student may have genuinely written their paper on a borrowed laptop, re-saved the file elsewhere, or simply deleted the metadata."
Comparing a paper to a student's previous writing also can be effective. At the start of each semester, Quagliata has his students respond to a writing prompt in class, so he has a sample of their work that he knows is their own. "This helps me get a baseline understanding of their ability," he explains. He compares this sample to other written work that his students turn in, to see if there are any differences in style, voice, or writing ability.
Spotting these kinds of discrepancies isn't always easy. To help educators identify potential instances of contract cheating, Turnitin has developed new software that uses machine learning algorithms and forensic linguistic analysis to determine if a student's work is really their own.
If the software notes any major differences between a student's prior work and his or her current paper, the instructor can investigate further as appropriate. The program, called Authorship Investigation, will be available later this year.
"Ultimately, the conversation we need to be having with our students is that this matters," Ellis concludes. "Contract cheating is not a victimless crime. Not all students are doing it. It's not harmless. And it's not okay."
For more see:
Dennis Pierce is a freelance writer with 20 years of experience writing about education and technology.
---
Stay in-the-know with all things edtech and innovations in learning by signing up to receive our weekly newsletter, Smart Update.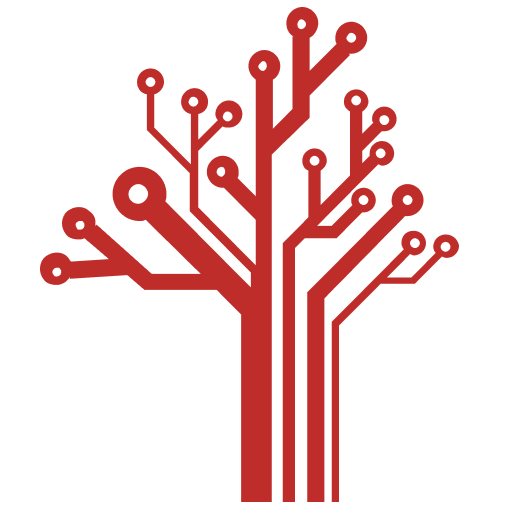 Getting Smart loves its varied and ranging staff of guest contributors. From edleaders, educators and students to business leaders, tech experts and researchers we are committed to finding diverse voices that highlight the cutting edge of learning.