Preparing Students for Career Success
By Tyler Fugazzie
Many students don't feel prepared for the working world. Students who do feel prepared for work may be less prepared than they realize. Or they may be prepared for work that no longer exists.
These are all symptoms of the same problem, the mismatch between what graduating students can offer and what the working world demands, and the desire to solve this problem is currently driving a nationwide push to better incorporate career-focused approaches to K-12 education.
If we are aware of the problem, and increasingly determined to solve it, then what does the solution look like? How can we prepare students for career success?
Introducing Career Readiness Competencies
For over 20 years, we at Virtual Enterprises has been working to prepare young people, high schoolers and now middle schoolers, across the country for successful careers by bringing the workplace into the classroom and providing students with meaningful experiences to better understand the working world. In conjunction with talent experts from Deloitte, we developed and are implementing the VE Career Readiness Framework, which identifies the competencies (or knowledge, skills, and abilities) students can develop that employers demand.
Career readiness competencies are what allow employers to communicate their needs to educators and enable educators to understand how well students are prepared to meet these needs. More than good grades and high test scores, students who develop and can demonstrate career readiness competencies are those who are better positioned for success in the workplace. In the VE Career Readiness Framework we identify many competencies, and they are organized by four competency dimensions: leadership, professional, functional, and core technology skills.
Leadership
The Knowledge and capabilities required to establish direction, motivate self and others, assume accountability, and respond effectively to change.
Competencies within this dimension include:
Demonstrates intrapreneurship
Coaches others and manages conflict
Motivates others to act
Adapts in an ambiguous environment
Demonstrates well-rounded perspective and unique style
Professionalism
The non-technical, transferable knowledge, skills, and abilities required to succeed in a professional environment.
Competencies within this dimension include:
Communicates effectively
Collaborates with others
Demonstrates effective project management
Demonstrates self-development and learning orientation
Develops relationships and networks effectively
Demonstrates professionalism
Solves problems creatively
Embraces diversity and inclusion
Functional
The core business skills needed to perform within a specific industry or business function.
Competencies within this dimension include:
Understands general business dynamics
Understands and applies financial concepts
Conducts research and analysis
Demonstrates strong quantitative ability
Demonstrates industry/function-specific skills
Core Technology Skills
The core technical skills needed to perform within a specific industry or business function.
Competencies within this dimension include:
MS Excel/Google Sheets
MS Word/Google Docs
MS Outlook/Gmail
Department / function-specific technology (e.g., Adobe InDesign, QuickBooks)
10 Key Questions to Guide Career Readiness Preparation
There are seven differentiated features of the program we run that play a role in developing these career readiness competencies, and we encourage any interested school to start a VE program.
Here are key questions that help us prepare students for career success which all educators can use to guide their approach.
What career readiness competencies do we currently teach?
How can we teach students about the different career readiness competencies?
What are projects students can work on to develop career readiness competencies?
How can we track the development of career readiness competencies?
How are we empowering students to explore possible career pathways?
How do we connect what students learn to the real world of work?
What activities and approaches can we take to encourage student collaboration?
How can we offer environments in the school that resemble a workplace?
How can we connect students with business leaders and industry professionals?
How are we giving students ways to test possible careers?
How Students Can Demonstrate Career Readiness Competencies
There are three main ways that students can demonstrate career readiness competencies: resumes and portfolios, interviews, and personal branding.
Personal Branding
The same way branding helps distinguish businesses in a crowded marketplace and enables consumers to know what they can expect from a business, personal branding is a way for students to distinguish themselves in the eyes of potential colleges and employers. Many factors play into building a personal brand, one of which includes the ability to self-advocate. Self-advocacy skills are best developed through practice.
Suggested Activity: Assign a project in which students make an elevator pitch about themselves to the CEO of a company they're interested in working for.
Résumé and Portfolio
A résumé is a self-promotional document outlining a job candidate's skills and experience so an employer can see, at a glance, how they might contribute to the employer's workplace. Résumés typically include a heading, profile or objective, education, work experience, volunteer work, awards and accomplishments, skills and interests, and any notable activities.
It's standard practice for graphic designers, photographers, and artists of all kinds to collect a portfolio of their work to share, and students who are developing career readiness competencies can benefit greatly from putting together portfolios, especially digital portfolios. Portfolios can include a biography, project samples, links to their résumé, and written and/or video reflections.
Suggested Activity: Hold résumé and/or professional portfolio workshops for students, with industry professionals involved to help guide and review the work.
Interviews
Interviews are often the determining factor for how a company decides to hire a candidate. If students can develop and demonstrate career readiness competencies, they will perform more strongly in interviews. The best way to develop interview skills is to practice interviewing.
Suggested Activity: Create a "Mock Interview Day" in which students simulate interviewing for a job they're interested in pursuing.
What We've Learned
Two keys for running a successful career preparation program are to (1) connect with real-world professionals and industry leaders who can communicate the expectations of the workplace as well as insider knowledge regarding the latest innovations and trends in their respective fields and industries and (2) offer ways for students to gain practical experience developing and demonstrating career readiness competencies through projects, workshops, scenarios, and deliverable-based assignments.
For more, see:
Tyler Fugazzie is the Director of Communications for VEI, a national educational nonprofit transforming students into business professionals by bringing the workplace into the classroom. You can connect with him at [email protected].
The feature image from this post shows students from Francis Lewis High School in Queens, NY at the 2017 National Business Plan Competition at the 2017 Youth Business Summit. Their VE company Reimagin3D finished in the top 6 nationally for business plan teams.
---
Stay in-the-know with all things EdTech and innovations in learning by signing up to receive our weekly newsletter, Smart Update.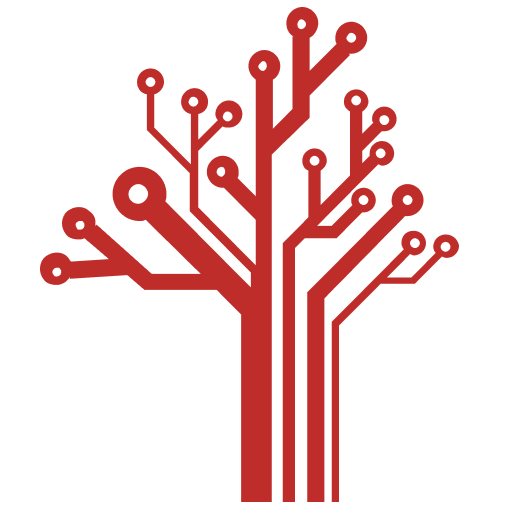 Getting Smart loves its varied and ranging staff of guest contributors. From edleaders, educators and students to business leaders, tech experts and researchers we are committed to finding diverse voices that highlight the cutting edge of learning.