7 Creative Ways Schools and Teachers Can Fundraise
By Vlada Lotkina and Marcia McInnes
Teachers who pay out of pocket for school supplies are, sadly, the norm. Schools also often struggle to fund new initiatives. According to the U.S. National Center for Educational Statistics, over 90% of American public school teachers spend their own money on unreimbursed classroom supplies, with the average spend exceeding $450 per teacher per year. A quick calculation shows that with over 3.8 million public school teachers, over $1.6 billion is coming out of teachers' pockets every year.
Where public funding fails, digital innovators are stepping in with fresh ideas. These creative online solutions often fall into one of three types:
Crowdfunding sites involve creating and sharing campaigns to raise money for classroom supplies.
Parent communication tools that raise funds through collaborating with family-friendly sponsors who want to engage parents.
Some providers offer cash for classrooms completing tasks such as scanning receipts, reading articles, taking surveys, and shopping using affiliate links.
As a former teacher, I (Marcia) can still remember economically hacking my own science equipment, field trips, and guest speakers. I built electronic science kits by taking the motors out of spinning lollipops and we created a green room by tacking up a colored sheet. I set up free field trips by asking local business owners to open their doors to students interested in starting their own companies. I hosted dinners with friends in exchange for their appearance as a guest speaker. This is what teachers do. Teachers find ways to make learning happen even if it comes at their own time and expense. I wanted to help by sharing some of the creative ways teachers can boost their class budget:
Crowdfunding Platforms:
1. DonorsChoose.org is a popular crowdfunding site for public school teachers. Teachers create a campaign by listing the supplies they need—this includes everything from pencils to robotics kits. Teachers share the project and when the funding goal is met, the supplies are mailed directly to the school. Also, private donations are matched by corporations, helping teachers make the money go further
When DonorsChoose CEO Charles Best, a former Bronx public school teacher, set up Donors Choose in 2000, "Crowdfunding wasn't even a word and I had no idea that our little experiment would ever spread beyond the Bronx, let alone across the country." To date, over 78% of public schools have posted a funding request, 600,000 classroom projects have been funded, and over $680 million have been raised.
In recent uplifting news, a single $29 million dollar donation by Ripple, a virtual currency company, meant that over 35,000 projects on Donors Choose were funded. News went viral on #BestSchoolDay and DonorsChoose worked to ship supplies off to classrooms as quickly as possible.
2. Adopt a Classroom is similar to DonorsChoose, but here teachers create a campaign by describing their classroom and the supplies that they would like. A specific project or goal is not required. Donations go directly into teachers' accounts where they can buy supplies through Adopt a Classroom's vendors and get products shipped to the school. Adopt a Classroom has helped over 175,000 classrooms raise $35 million.
3. PledgeCents is similar to DonorsChoose and Adopt a Classroom, but can be used by anyone to raise funds for K-12 education. Unlike other companies, there are 0% platform fees and teachers get to keep what they raise, even if they don't meet their original fundraising goal. PledgeCents has one major addition – getting premium versions of software products needed for the classrooms for free. With its EdTech Marketplace teachers can post their requests to get premium/paid subscriptions and parents, donors and the company that provides the software can donate the money. "PledgeCents is Bake Sale 2.0." says CEO Andyshea Saberioon.
Communicating with Parents While Earning Donations
4. ClassTag, which we are the proud developers of, partners with family-friendly brands who want to sponsor classrooms and integrate their offers and branding into communication streams on ClassTag. In exchange, ClassTag donates 50% of net proceeds to the classrooms. Parents also benefit from special discounts and exclusive offers. Teachers using ClassTag can easily earn hundreds to even thousands of dollars per school year.
One recent success story involves Jessica Horner, a Special Needs teacher in New Jersey who found herself paying over $1000 per year out of pocket for classroom supplies. She said, "With my students, I simply can't wait for the things they need, so if there's something I need urgently, I have to go and get it." She raised over $100 in one term by using ClassTag and encouraging parents to shop through affiliate links that send cash back to the classroom.
Funding For Tasks Such as Scanning Receipts or Taking Surveys
5. Simplefund is a crowdfunding platform used by schools, sports teams, charities, and church groups. The platform raises funds when users complete short online tasks like reading articles, installing apps, watching videos, and taking surveys. Teachers are sent a check to use for any need from any vendor.
6. Shoparoo is a school fundraising platform that asks parents and users to snap and upload pictures of their receipts (from stores that primarily sell food, health or beauty items). This information is used to create anonymous market research reports for consumer brands who are wanting to learn more about consumer behavior patterns. Schools receive a check from Shoparoo.
7. AmazonSmile is a unique way to raise funds for schools and other charitable organizations. It works in the same way as Amazon where parents and other customers shop for products, but have 0.5% of the price of eligible purchases donated to schools. When you shop through AmazonSmile (smile.amazon.com), you will be prompted to select the charity. Current charities include: LA Schools, Valley Schools, or Achieve Charter School. From that point forward, your charity of choice will receive donations after your purchases through AmazonSmile. For those interested in making sure your purchase goes towards a specific school in the AmazonSmile network, keep your receipts (confirmation emails from Amazon) as this feature may be updated in the future.
In the End…
As teachers continue to pay for supplies with their own money, it is clear that a lot needs to be done to reform school funding. Our school system relies on teachers' sweat as well as the support of corporate sponsors and individual donors. Let's hope that one day these goodwill efforts will be able to do more to bring our students to the next level of success and achievement. For now, these entrepreneurial initiatives represent a bold step in the right direction and a worthwhile opportunity for teachers.
For more, see:
Vlada Lotkina is a co-founder and CEO of ClassTag. Marcia McInnes is a former teacher who works on marketing for ClassTag. Connect with ClassTag on Twitter @classtagme.
---
Stay in-the-know with all things EdTech and innovations in learning by signing up to receive our weekly newsletter, Smart Update.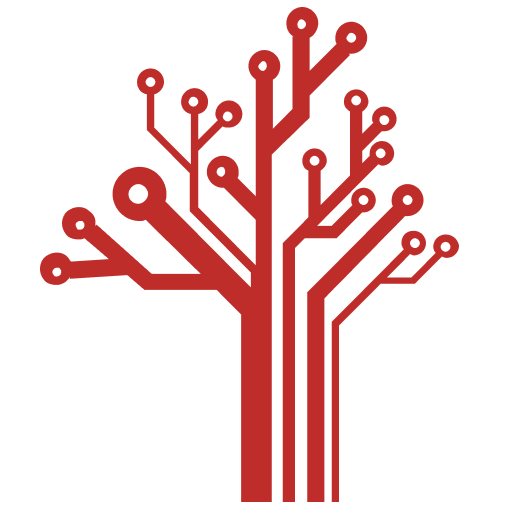 Getting Smart loves its varied and ranging staff of guest contributors. From edleaders, educators and students to business leaders, tech experts and researchers we are committed to finding diverse voices that highlight the cutting edge of learning.