School Design that Combats Nature Deficit Disorder
By Ashley Flores & Lida Lewis
With spring in full swing (and the recent passing of Earth Day), we've been thinking a lot about the outdoors. Many of us don't get out as much as we would like–glued to our seats and captivated by our screens, we've moved our habitat almost entirely indoors. While this may, in some ways, be the nature of 21st-century life, the effect is not good, particularly for kids. Author of Last Child in the Woods Richard Louv calls the phenomenon Nature-Deficit Disorder, a lack of time engaging with and appreciating our natural evolutionary habitat that's tied to troubling health outcomes. Nature-Deficit Disorder is not recognized as an official medical disorder, but that doesn't mean it's not worth considering in our school design efforts.
Exposure to the outdoors is already restricted for kids and seems to be dwindling: in the U.S., only 21% of kids today regularly play outside, compared with 71% of their parents. Only eight of 50 states require daily recess in elementary schools. In the U.K., 64% of kids ages 8-12 play outside less than once a week, 20% have never climbed a tree, and 43% of their parents think they shouldn't play outdoors unsupervised until age 14. Children and adolescents are leading inactive lifestyles, spending an average of six and eight hours per day, respectively, in sedentary behaviors.
Closed-off from the natural world and enchanted by the lure of technology, media use has sky-rocketed for American youth. Among 8-18-year-olds in 2009, the average time spent with media daily was seven hours and 38 minutes – over 53 hours a week.  Overuse of devices is associated with many negative outcomes, including obesity and low academic achievement. The soft siren glow of screens also changes circadian rhythms, decreasing melatonin concentration and disrupting sleep. It even seems to be degrading interpersonal, conversational, and social skills. While there is a healthy balance that can be struck between media intake and real-world engagement, this balance is much more likely to happen through intentional design.
The good news is that there's a simple design prescription for what ails: nature. "Biophilic design" focuses on bringing elements of nature—from literal plant and water features to more analogous and referential approaches—into our built environments. Coined by Erich Fromm, and popularized by E. O. Wilson, it's loosely thought of as a school of thought which encourages us to reconnect to our love of life, specifically our visceral love of nature.
Reconnecting with nature can boost our health quite quickly—starting in as little as 5 minutes. Connecting with nature is associated with myriad benefits to our wellbeing, from attention restoration, reductions in stress, improvement in behavior, memory, and cognition, better self-discipline, and even higher test scores. It can improve focus, resilience, and cooperation and even makes us more inclined to altruistic behavior. Nature can help with ADHD symptoms as well as anxiety and depression – it generally focuses our attention, a great assist for any educator. Biophilic design is also in the spirit and service of place-based education, a practice of connecting learning to communities and the world around us (as recently profiled by Getting Smart here).
On an intensive macro level, we can begin to realize the benefits of biophilic design through intentionality in educational settings:
Investigations in building structure, siting, and spatial planning

can result in expansive views, open-air courtyards, and accessible green roofs. "Soft edges," which partially erase the boundary between the building and nature, and outdoor classrooms can reconnect us to our roots. Two Japanese kindergartens, KM Kindergarten and Nursery and this TED Talk-featured Kindergarten, exemplify the potential for blurring building and nature in school design, to the ultimate delight of students.

Naturalized and extensive landscaping

 – Boosting tree cover can have dramatic health benefits, with just a ratio of ten per block providing a benefit. We find something "off" about monoculture, but biodiversity feeds the soul. The Texas Trees Foundation, a nonprofit that creates healthy communities through tree planting and education, works in North Texas schools with low canopy cover, planting anywhere from 50 to 90 trees on site to mitigate the urban heat island effect and encourage outdoor play.

Use materials which change over time,

because nature doesn't like to stay the same. To reduce the "plastic" and unnatural feel of constructed spaces, bring in more materials that show effects of wear and seasons or use textures to feed our sense of touch.

Circadian lighting

 helps keep our body's rhythms in line, improving sleep and general health. It doesn't have to take fancy tuning, just smarter specifications of standard LEDs can start us down the right path.

Thermal variability

 carries benefits too—the stimulation of a warm or cool surface can give us better control of our environment and provide an intuitive source of comfort.

Provide spaces which provide the opportunity for a controlled sensory experience

—ones where students can provide tactile, visual, and auditory sensations in a way that provides an opportunity for a "reset" on their stimulation.
Schools and districts that are unable to start fresh on new facilities can still apply interventions that reflect the spirit of biophilia in an "acupuncture" approach—small, targeted, and meaningful interventions:
Introduce natural and mutable elements

 like straw bales, stones, sticks, and sandboxes into existing playscapes to allow kids to change, touch, and interact with the world around them. These environments encourage free, unstructured play to nurture confidence and soft skills. Nature-based preschools and kindergartens, a growing trend in the U.S., take the idea of natural elements and unstructured play to the extreme: all or nearly all of a child's school day is spent outside.

Connect with fauna

 by adopting a classroom pet—gerbils, rabbits, raise butterflies, build and maintain baths or houses for birds or bees to bring students in close contact with the living world outside.

Connect with flora

by leading indoor or outdoor planting and gardening projects. Raise marigolds (great hard-to-defeat starter plants) on windowsills or grow vegetables in seasonal crops. REAL School Gardens, a national nonprofit dedicated to installing gardens in low-income schools and to equipping teachers with the know-how to facilitate experiential outdoor lessons, is leading the way in this regard.

Incorporate biomorphic forms and patterns

 in classrooms as symbolic references to nature. Even if you can't refresh the architectural finishes, art projects can yield leaf cutouts to filter the light from windows into creative shadow plays, or murals can celebrate natural inspiration with a bit of paint.

Play audial elements

 that come from nature in class, such as the sounds of birds, streams, and the forest. Cost effective recordings of nature can provide soothing sounds through simple speakers already present in the classroom on TVs and computers.

Take a break outside

and bask in the benefits of nature's benefits for every sense.
Through biophilic design, both at a macro and micro level, schools can begin to get kids back on track to a healthy and productive balance of digital and real-world experiences.
Ashley Bryan Flores is Vice President and Education Strategist at HKS, Inc. Follow her on Twitter: @ashbryanflores. Lida Lewis is Director of Wellbeing Design at HKS, Inc. Follow her on Twitter: @lida_lewis.
For more, see:
---
Stay in-the-know with all things EdTech and innovations in learning by signing up to receive the weekly Smart Update.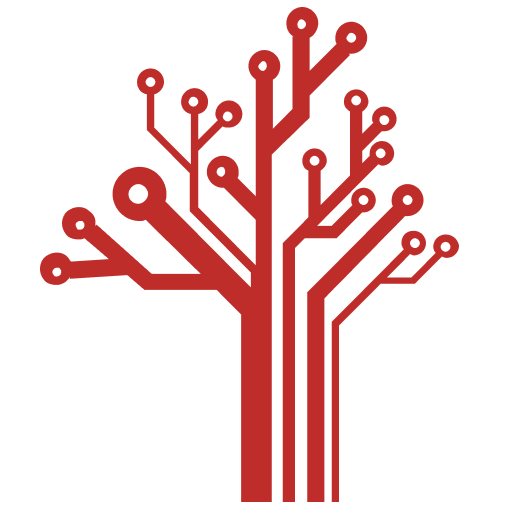 Getting Smart loves its varied and ranging staff of guest contributors. From edleaders, educators and students to business leaders, tech experts and researchers we are committed to finding diverse voices that highlight the cutting edge of learning.