Rightly Seeing Students: Takeaways from SXSW EDU
By Ashley Bryan Flores
SXSW EDU, a precursor to the slightly more star-studded and well-known SXSW, is a conference that brings together innovators and entrepreneurs from across the education ecosystem. It's a four-day blitz of ideas that is both energizing (the Stanford d.school's Puzzle Bus was a hit) and exhausting (there were 400+ sessions to choose from).
Students were at the heart of SXSW EDU (as they should be), and the adults that teach, support, coach, heal, and design for them were challenged to put them first. As I scrambled from one session to the next with a few furious coffee breaks in between, I considered the complexity and richness of a student's school experience and the many personas they take on during their journey. To simply call a student a "student" feels inadequate. Students are explorers, designers, creators, and, most importantly, humans. Schools that recognize and nurture these aspects of students told their stories at SXSW EDU, and I'm grateful to have had the chance to learn from and share their good work.
Students as explorers. Students are called on to investigate the world around them and engage with what they find. These schools use exploration to help students forge new understanding, develop a sense of self, and grow to appreciate the process of inquiry:
Grand Rapids Public Museum School, an XQ Super School winner, takes Place-Based Learning to a new level. The school is physically housed in the Grand Rapids Public Museum near other civic and academic institutions, so students use the Museum and the city as their classroom. Students are making the Museum their own, recently partnering with Urban Roots to repurpose an ornamental garden into a functioning community garden on the site.
Magnolia Montessori For All in Austin is the flagship campus of a growing network of public Montessori schools. The Montessori Method takes a whole-child (physical, social, emotional, cognitive) approach to education and encourages exploration and independence within a carefully curated environment. Aesthetics matter in Montessori, so during my SXSW EDU tour, I wasn't surprised to see that Magnolia's newly-built campus exuded a quiet but inspiring simplicity and a home-away-from-home spirit.
Students as designers. According to Evin Shutt, COO at 72andSunny, the second fastest-growing job class is the creative sector, outpaced only by the service sector. One-third of all jobs today live in the creative sector and yet represent 50% of income and 75% of discretionary spending in the United States. Facebook Recruiting Director Liz Wamai said her team doesn't look at GPA or test scores but instead screens for things like cognitive flexibility, ability to tell a compelling story through data, and what candidates do as a side hustle – how they spend their time outside of work. The creative sector is only poised to grow, but how are schools preparing students to compete?
Students at Design Tech High School use Design Thinking as a creative problem-solving process to improve the world around them (in the comfort of a brand-new school on the Oracle campus, no less!).
Da Vinci Schools is a network of charter schools in California that anchors their work in authentic Project-Based Learning and partners with industry leaders to offer internship and work experience opportunities for students. 72andSunny is a partner and sees their work with Da Vinci as a chance to expand and diversify the creative class.
Students as creators. Children see the world as a playground of new possibilities, so their capacity for creativity, innovation, and entrepreneurship should come as no surprise. There are tons of impressive schools and programs that successfully tap into students' creative energy, but two new gems I discovered at SXSW EDU include:
Waukee Aspiring Professional Experience (APEX), a high school program in Waukee, Iowa, was born from a desire to grow "highly skilled, adaptable, global innovators and leaders." Designed through collaboration across education, business, and community, APEX students tackle authentic challenges for local business partners across five sectors. The physical hub for APEX is the recently-built Waukee Innovation and Learning Center, a facility which more closely approximates a modern workplace than a typical high school.
HEART Board Pyramid, a Learn by Design finalist at SXSW EDU, is a fully recyclable "modular temporary popup space and furnishing system" designed to spark wonder and possibility for its users. Although not a school or program, the HEART Board Pyramid is a low-tech, high-engagement tool for students to flex their muscles as creators and collaborate and problem-solve with peers.
Students as humans. Every child comes to school with their own story: they have passions that they can't get enough of, experiences that shaped them to be this way or that way, hopes for what the future holds, and fears and limitations that sometimes get in their way. Schools must accommodate students en masse, so regard for and attention to each student's unique "humanness" feels like a tall order. There are schools, however, that are finding ways to identify, celebrate, and design for that humanness:
Spero Academy in Minneapolis serves 110 students with a range of cognitive and physical disabilities, many of whom are hypersensitive to their environment. When the opportunity to build a new school for Spero students came along, A.J. Paron-Wildes, interior designer and mother of a son with autism, helped cast a vision for learning environments ideally suited for the student population. Design was informed by the Austim ASPECTSS Design Index, a set of evidence-based guidelines specifically for people with Autism Spectrum Disorder.
RISE High Academy, another XQ Super School winner, opened in August 2017 to meet the needs of students who are disconnected from school and who require a networked family of educators, agencies, and support centers to thrive. RISE facilitates personalized teaching and learning in co-located spaces but also uses a mobile center to bring school to students who need it most, particularly homeless, foster, and formerly incarcerated youth on probation.
If we want to expect more from our students, then we ought to view them as more than "just" students. These four paradigms can serve as a foundation for making this cultural shift a reality in your school or district.
For more, see:
Ashley Bryan Flores is Vice President and Education Strategist at HKS, Inc. Follow her on Twitter: @ashbryanflores
---
Stay in-the-know with all things EdTech and innovations in learning by signing up to receive our weekly newsletter, Smart Update.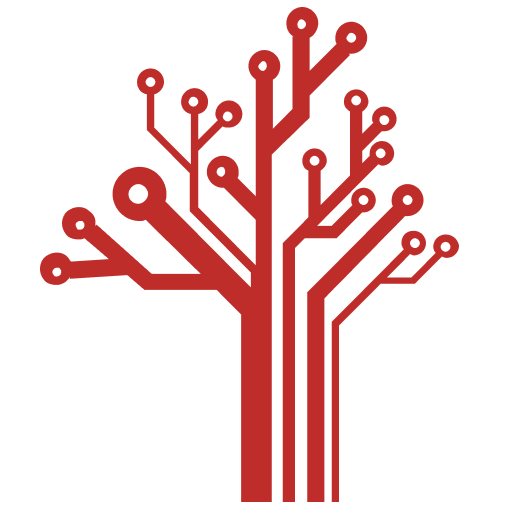 Getting Smart loves its varied and ranging staff of guest contributors. From edleaders, educators and students to business leaders, tech experts and researchers we are committed to finding diverse voices that highlight the cutting edge of learning.