Our Future Coders are in Our K-12 Classrooms Today
By Kelsey Parrasch
Teachers rarely come into schools with an extensive background in coding, let alone the knowledge of how to easily introduce it to young children. For me, coding always seemed like a difficult concept reserved for only computer scientists. However, once I started bringing coding into my instructional practices, I learned that it's far more approachable than many teachers (including myself) would expect.
The field of computer science has over 500,000 current openings, and that number is only going to continue to grow, according to Code.org. Once I recognized the importance of this field, it seemed necessary to start teaching my students how to code. As fostering an interest in computer science helps students have better job security, higher incomes, and more, starting coding instruction early only strengthens those opportunities.
But, like many teachers, I started this initiative with no idea how to code. When I was in elementary school, computer science focused primarily on typing skills. Over time, I learned more and more about computers, but I never learned coding. While I had heard of JavaScript and binary code, it was all pretty baffling to me. And, since I had no reason to understand the inner workings of the computer science field, I was pretty satisfied with my above average computer skills. But now, in an increasingly STEM-driven educational landscape, teachers feel pressure to pull computer science skills into curriculum. This means teachers need to learn the basics of coding themselves in order to teach it to students. But how can they do it?
In order to learn the basics of coding along with my students I started to seek out educational coding sites and apps. One resource I turned to was CodeMonkey. Through fun levels that are similar to a video game, I slowly started to introduce my students to the coding language of CoffeeScript, a watered-down version of JavaScript. This means they were learning the basics of real coding language.
While coding tools used in the classroom are designed primarily for young children, they can provide a great introduction for teachers, allowing them to learn the basics of coding. CodeMonkey provides lessons of increasing difficulty, offering tips and tricks along the way, making sure that learners never feel overwhelmed or underprepared. Both my students and I gained confidence in coding through this introductory experience.
Through the levels, we learned loops, variables, functions, and more, as well as how to use different coding phrases, like 'step 15' and 'turnTo banana' and 'step distanceTo banana,' to guide the on-screen monkey to bananas. My students were engaged in coding time and parents were thrilled to hear their students were learning, and loving, coding.
I incorporated coding in a few different ways in my class. For example, coding robots like Dash from Wonder Workshop and Evo and Bit from Ozobot allow students to see real-world responses to coding activities. With Dash and its corresponding apps, students can create new behaviors for the robot. The Ozobot robots allow students to code through either the Ozoblockly coding language or color coding made with markers or stickers.
Additionally, I learned about the CodeMonkey Code Rush competition. Since the competition requires teams of 8-10 students, I wondered if I would get enough students to commit to the competition. It would require them to essentially have extra homework since we wouldn't have time to do all the levels in school. To my surprise, 18 of my 21 students wanted to participate. This showed me that finding the right tools to engage students in coding truly makes a difference in fostering a lifelong love for computer learning.
With 18 students, I was able to form two teams of skilled coders. As we competed, they truly came together to work as one big team. Students supported each other, lending a helping hand when a classmate was stumped by loops or by variables. As both our teams rose through the rankings each day, engagement, and their confidence, continued to build. By the end of the competition, our teams took second and third place in the nation.
This win further encouraged students to foster their love for coding. Our classroom had a party, complete with handmade trophies, a photo booth, and monkey decor. The national recognition, coupled with positive affirmations from me and their families, fills them with pride and drives further interest in exploring coding in future classes, or even as a career.
This competition has given my students a life-changing experience. Their knowledge of coding grew tremendously and so did their enthusiasm for computer science. They have a new willingness to challenge themselves and to seek out further coding opportunities. They know that while computer science will continue to get more difficult as they learn and delve deeper into the field, they will be able to handle it. And, if they struggle or can't handle it alone, they have a supportive group of former classmates to help them through it.
Ultimately, whether students win or lose the competition, they still come out on top. They learn all the basics of computer science at a young age, inspiring an interest in coding that will only continue to grow. I encourage teachers who are nervous about incorporating computer science and coding into their classroom to try learning alongside their students. Engaging game-based learning and student competitions have the power to build confidence and interest in everyone involved.
For more, see:
Kelsey Parrasch is a fourth-grade teacher at Eleanor Van Gelder School in Edgewater, New Jersey. Connect with her on Twitter: @MsParrasch
---
Stay in-the-know with all things EdTech and innovations in learning by signing up to receive our weekly newsletter, Smart Update.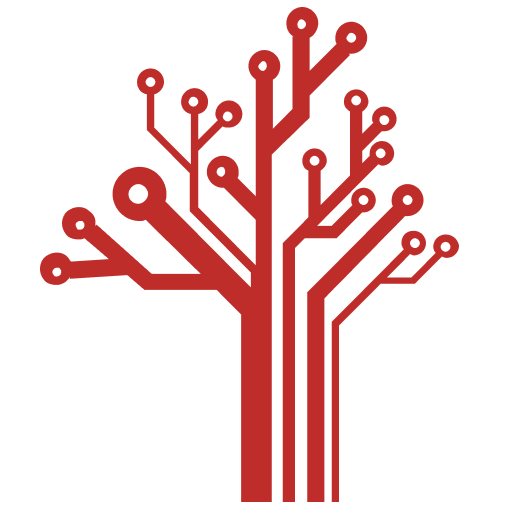 Getting Smart loves its varied and ranging staff of guest contributors. From edleaders, educators and students to business leaders, tech experts and researchers we are committed to finding diverse voices that highlight the cutting edge of learning.