At FETC, Early Learning is Central to the Future of EdTech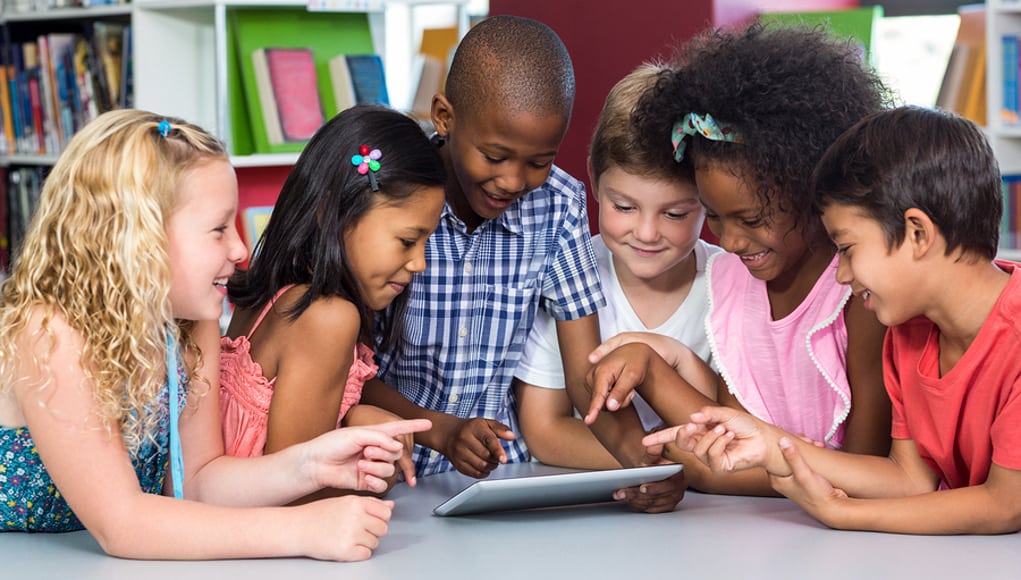 This is part one of a two-part recap of FETC by Erin Gohl. Come back Monday, January 29 for part two, when we'll be looking at EdTech tools enabling creative invention and problem-solving!
This week I attended the 39th annual convening of the Future of Education Technology Conference (FETC) in Orlando, FL, and while 39 may not be a particularly "auspicious" year in most cases, this was nonetheless an interesting and forward-leaning conference.
While EdTech conferences have been around for decades, until recently early learners (and those who teach them) have often been left out of conversations around EdTech exposure and integration. This year's FETC marked a notable change in this trend. With a dedicated track of sessions, presentations, and demonstrations specifically focused on tech for children aged 3-6 years old, the FETC organizers put forth a more inclusive vision of the future of education technology.
Early learning educators–curriculum designers, preschool directors, child development administrators, and preschool teachers–came together to communally confront the issues inherent in utilizing technology with young learners. By sharing best practices, learning about emerging technologies, and developing strategies to discern the what and when of technology usage, these educators are embracing the opportunities and challenges of teaching kids who were born into a digitally enhanced society. These FETC attendees and presenters were clear that best practices for ed tech in the early learning space are not about time with or on a device. Rather, as Jennifer Bruce, Communications Director at Montclare Children's School in New York City explained, "It's about teaching our students new ways of thinking. We want our preschool students to engage in problem-solving, reasoning, critical thinking and collaboration."
Educators such as Jennifer are looking for tools that give students experiences that develop these skills through play–children's natural way of interacting with the world. Sasha Wilson, Director of Education at Montclare Children's School also noted that "Children inherently play. They want to know what things can and cannot do. When you give them new tools, they naturally just play and explore with them. They aren't afraid of failing or not knowing what to do with it." The early learning educators at FETC wanted to take advantage of this natural curiosity in their students in creating opportunities to think sequentially and find creative solutions to roadblocks or obstacles. These educators came to FETC seeking tools that stay true to the natural instincts of young children, are developmentally appropriate, keep students engaged, and are easily deployed by a teaching force with a broad range of technology comfort.
Emerging Technology Tools for Early Learners Highlighted at FETC
Several products that enable open-ended exploration and creativity for early learners were showcased during the conference. Many of these focused on making often-abstract concepts like coding or design thinking tangible for young children. They provide opportunities for students to create rather than simply consume digital media. Gail Lovely, who organized the Early Learning Track, explained that "Many of these tools require kids to learn through trial and error, often not getting it right on the first or second try. They support kids being comfortable with failure as part of the learning process, and they then learn to have their mistakes inform future tries." Digital technology enables repetitive effort quickly and safely, with productive corrections reinforcing and rewarding persistence. The following five tools were some of the best examples of these traits that I saw at FETC.
FETC 2018 has made clear that the clarion call to ensure that today's students are prepared for a global, digital future has been extended to include our youngest learners. Parents and educators realize that today's preschoolers are growing up in a world that rewards problem-solving, creativity, collaboration and persistence, and that requires the use of digital tools. Early learning educators are eager to find ways to build these skills with their students. It is clear, however, that they are committed to staying true to children's natural inclination toward exploring the world motivated by pure curiosity, play, and exploration. The FETC showcase illustrated that vendors, and an entire marketplace, are beginning to create tools and products to fill this need. The practice of developing curiosity, technological expertise, and global readiness in the high school graduating classes of the 2030s has begun.