How Idaho Is Moving Towards Mastery-Based Education
 By Kelly Brady
In December 2012, after two years of contentious education reform debates and an expensive initiative campaign in which voters ultimately overturned three education laws, Idaho Governor C.L. "Butch" Otter created a Task Force for Improving Education. In announcing the task force, Governor Otter noted that he was "not going to direct the discussion or the issues covered in any way," that there "must be no 'third rail' in this conversation," and that "participants [are asked] to come to the table ready to speak openly and candidly."
The 30 Task Force members, hand-selected by the Governor, included representatives from school districts, school boards, the Idaho Education Association, the Governor's office, the business community, the Idaho Education Association, parent groups, and higher education institutions—among others. As Governor Otter noted, "The goal is to move education in Idaho forward for our students, our educators, and the businesses, colleges and universities that receive the product of our K-12 system. I do not expect this to be entirely about producing a legislative product. If participants find that best practices can be shared and schools improved without statutory changes, so be it."
For the next eight months, the Task Force convened over 15 times and held a series of statewide community forums. In August 2013, the Task Force finalized its recommendations.
Of the 20 recommendations put forth, the very first was to shift Idaho's K-12 system to a mastery-based system, "where student progress is based upon a student's demonstration of mastery of competencies and content, not seat time or the age or grade level of the student." (Idaho Code §33-1632) This new model was proposed in House Bill 110 (H110), which passed both legislative chambers unanimously and was signed by Governor Otter on March 19, 2015.
For nearly 30 years, I worked in Idaho classrooms. While my specialty was K-6 gifted and talented education, my overall philosophy for every child I worked with was to meet their social, academic, and emotional needs and to help them develop a love for learning. In September 2015, my cell phone rang and Superintendent of Public Instruction Sherri Ybarra was on the other line. She was direct with her request: She wanted me to join the staff at the Idaho State Department of Education and spearhead the state's mastery education initiative. After thoughtful consideration, I accepted her offer and officially began working as the Director of Mastery Education the first week of October.
House Bill 110 was very specific in terms of its requirements. We were charged with three key action items as part of the legislation:
Conduct a statewide awareness campaign to promote understanding and interest in mastery-based education for teachers, administrators, parents, students, business leaders, and policymakers.
Establish a committee of educators to identify roadblocks and possible solutions in implementing mastery education and develop recommendations for the incubator process.
Facilitate the planning and development of an incubator process and assessments of local education agencies (LEAs) to identify the initial cohort of up to 20 LEAs that make up the Idaho Mastery Education Network (IMEN), to serve as incubators in the fiscal year 2017.
We have made progress on each of these key areas, although the journey will continue until Idaho has a fully functioning, statewide mastery education system.
We have been working with a strategic communications firm to conduct research about Idahoans' current perspectives of and experiences with mastery education in the state. The data we collected will be used to inform our communications efforts and statewide awareness campaign moving forward. We want to ensure we can adequately address the concerns of those unfamiliar with a mastery model while also effectively explaining the philosophy, facts, implementation strategies, case studies, and answers to questions necessary for statewide understanding—and acceptance.
The committee charged with identifying roadblocks and possible solutions was created before I joined the Department. Its 18 members (3 from each region in the state) represented deep and diverse constituencies: large and small districts; rural and urban districts; teachers, administrators, and superintendents; board members; curriculum specialists; ELA and ELL experts; elementary and secondary schools; and others. They produced a formal report that included resources as well as specific recommendations. Although the work of this committee has formally concluded, we continue to utilize their work and are grateful for their efforts and contributions.
Lastly, the incubator process has been going extremely well. We currently have 32 schools in 19 incubator programs. They each have their own challenges, to be sure, but all are making notable progress and learning how mastery education can fit their unique student and community needs. The teachers and administrators involved in these programs are to be commended for their hard work, dedication, and creativity.
As part of the IMEN, these teachers and administrators travel frequently to professional development conferences and sessions where we share effective practices, successes and challenges, resources, and ideas. Several of our key goals are to promote innovative learning that has meaning to students, cuts across multiple curriculum areas, and extends outside of the classroom; graduate students with deeper college and career ready skills; and inform future development of statewide mastery education policies and programs. In a state where only 46% of graduating high school seniors enroll in college the following fall, mastery education presents a key opportunity to ensure our students are at least graduating with the basic skills needed for future success.
Although our mastery incubators are still relatively young, they have already proven successful. We are already hearing stories of how critical mastery education has been for individual students. In one situation, for example, a medically fragile student has been able to move at her own pace and not have her medical condition or a traditional class schedule hamper her progress. Because Mastery Education has been able to adapt to this student's unique needs and situation, she was able to graduate this year. Her doctor requested that she be allowed to reach this goal, if at all possible, and school staff report that "the Mastery system and her determination have allowed for this to occur."
Similarly, a student recently enrolled in a Mastery classroom faced many challenges at home—including drug use by a parent. The student eventually dropped out and administrators were unable to find or contact her. Several months later, when the student was taken into foster care and enrolled in a different school, administrators involved in her original Mastery program were able to reach out, connect with the student and her foster care provider, and collaboratively reenroll her back into her original Mastery school. Mastery Education's structure and flexibility prevented this student from being penalized for her absences, losing credit, failing classes, and losing work she had already completed. In fact, school administrators report that, "To get some wind in her sails, her mentor advised that she complete a Speech course that she was close to finishing prior to her lapse in attendance. Within a week, this student had completed the course and was back underway toward earning a high school diploma."
Although it is too early for long-term data for all IMEN schools, early statistics are encouraging. In the 2016-2017 academic year alone, one incubator alternative high school increased the number of proficient sophomore students by 11% in math, according to scores on the Math Idaho Standard Achievement Test (ISAT). And according to the ELA ISAT, 29% of sophomores at this same school tested as advanced, ahead of the district average of 26%.
As Idaho continues to make progress toward a statewide mastery education system, I am optimistic and excited about our potential. Our pioneering spirit has historically served our state well, and mastery education is, in many ways, our new frontier. Similar to teaching, this work is not simply a short-term endeavor. Yet with support from our Legislature, education stakeholders and general community, I firmly believe Idaho is on its way toward a mastery education success story that can be used as a model nationwide.
For more, see:
Kelly Brady is Director of Mastery Education for the State of Idaho.
---
Stay in-the-know with all things EdTech and innovations in learning by signing up to receive the weekly Smart Update.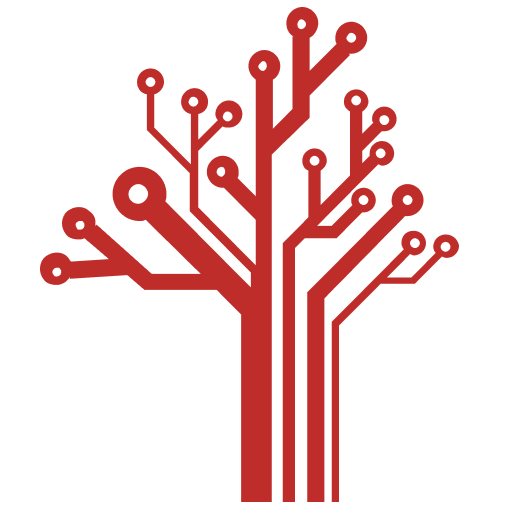 Getting Smart loves its varied and ranging staff of guest contributors. From edleaders, educators and students to business leaders, tech experts and researchers we are committed to finding diverse voices that highlight the cutting edge of learning.